An ephemeral seashore resort in the middle of Paris… This is exaclty the concept imagined by this Paris Off Seine floating hotel, by setting up a terrace on the embankment, like a deluxe guinguette, only a skip and a hop from the Docks.
And in order to do this, La Mer à Boire, the most chic food truck from Brittany bretons has parked its truck on the embankments to create an incredible summer atmosphere.
Their signature? Serving champagne, good wines, oysters from Brittany, crab rolls, salmon rolls, saumon gravlax from Maison Lucas in Quiberon as well as seafaring rillettes spreads from the best small producers without forgetting the famous melt-in-the-mouth chocolate cake from La Baule or rum babas form Saint-Malo. (Glass of wine starting at 6€ -  Half a dozen oysters starting at €12).
The must? Happy Oysters every Thursday from 6pm to 8pm with the oyster at €1!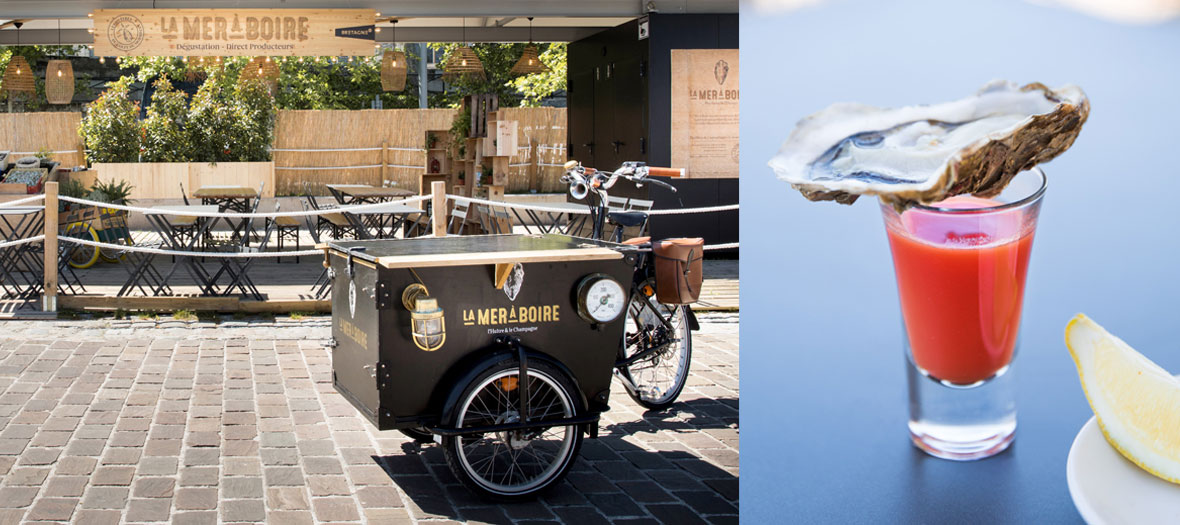 We adore: the irresistible brunch plates (€10 for the small size/ €20 the large size) oysters + sea snails  + shrimp mayo to share on Saturday and Sunday at lunch. Ideal for a waterfront hangover treatment.
Temporarly closed