The recipe of eggplants stuffed with onions and tomatoes with a tempting Med fragrance.
1 With the help of a sharp knife, open a« lid » on top of the eggplants. Cut into the flesh deeply and with criss-cross incisions.
Sprinkle with salt, turn around and allow to drain in a sieve for 1 h.
2 Preheat the oven to180 °C (th. 6).
Rinse the eggplants and dry them with absorbing paper. Place them in an oven dish, sprinkle with olive and salt. Bake for 1 h, until the eggplants become nice and soft.
3 Meanwhile, prepare the stuffing : peel and mince the onions. In a pan, heat the olive oil on a average  flame and add the onions. Add salt so that they loose their juice and in order for them not to burn, pan fry during 20 min. Cut the graviera into cubes then chop the basil. In the pan add the garlic cream, the tomato paste and allow the sauce to simmer during 5 or 6 min until it becomes less liquid. Pour the vinegar, the honey and pepper.
Boil for 2 min remove from the fire.
Add the cheese and the basil, then mix well.
4 With a spoon, press the flesh of each eggplant and spread the onion stuffing in each eggplant.
Slice the cherry tomatoes, pour the 2 tablespoons of olive oil then replace in the oven for 20 min.
5 Serve the eggplants with ground pepper and basil leaves.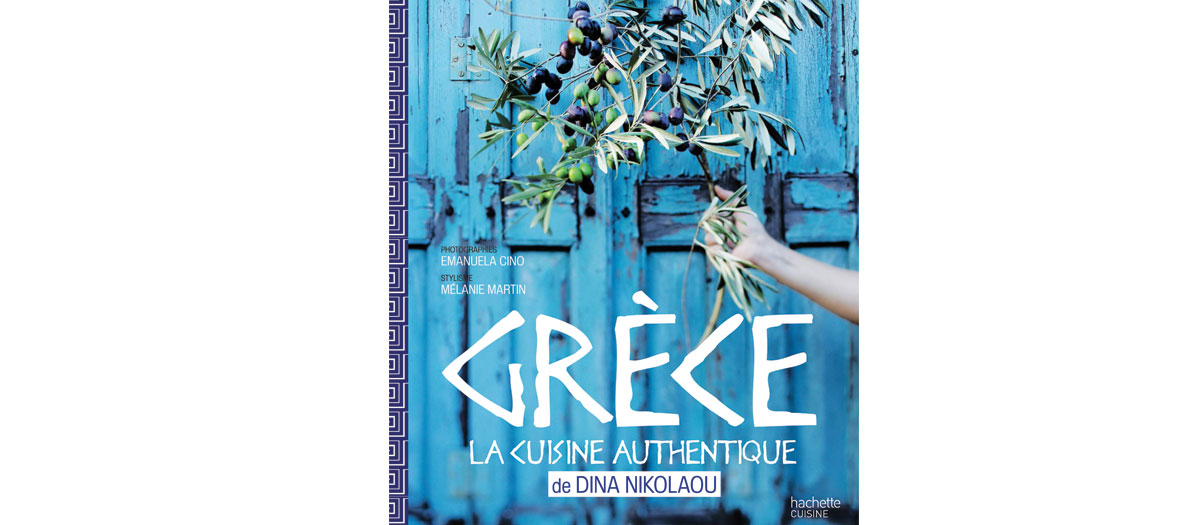 «  Recipe taken from Grèce, la recette authentique by Dina Nikolaou, published by Hachette Cuisine. Photographis : Emanuela Cino. Styling: Mélanie Martin. »
Also discover the stuffed calamari by Dina Nikolaou, the small stuffed cougettes and eggplants and the recipe for dengaku eggplants.