If you have followed the program correctly, getting around by bike is one of our good back-to-school resolutions . It remains to equip yourself accordingly! The editorial team has unearthed three top-notch addresses: one to invest in the Rolls Royce of bicycles , another to parade proudly with the most stylish accessories and a last one in case of a problem, to have a repairman at the top. In the saddle !
To buy your bike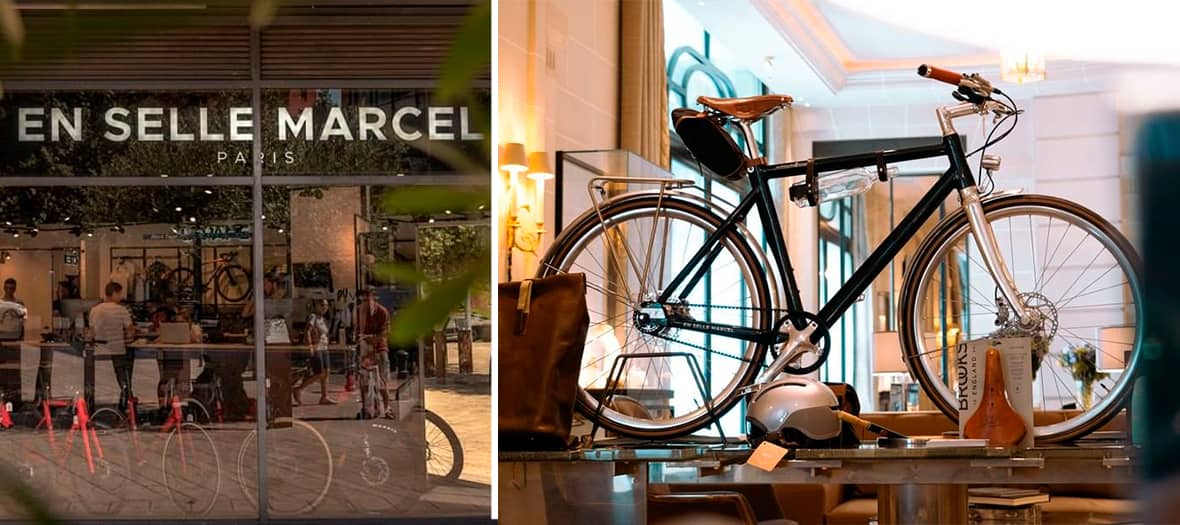 " When we left early in the morning, when we set off on the paths, by bicycle… " Cyclists stroll proudly on the green trails available throughout Paris. For novices who still do not have their own bike, the En selle Marcel Paris store! offers a complete purchase offer from the classic Electra bike (699 €) to the latest Schindelhauer electric bike (5195 €) through a whole series of children 's bikes (from 110 €).
The extra thing: In the saddle of Marcel Paris! also offers a long-term rental offer including insurance against theft as well as a fast and complete maintenance service, ideal for freeing yourself from constraints and remaining free of your travels and commitments.
In the saddle of Marcel Paris Le Marais , 22 rue de la Perle, Paris 3rd. Open Monday to Saturday from 10 a.m. to 7 p.m.
To find the right accessories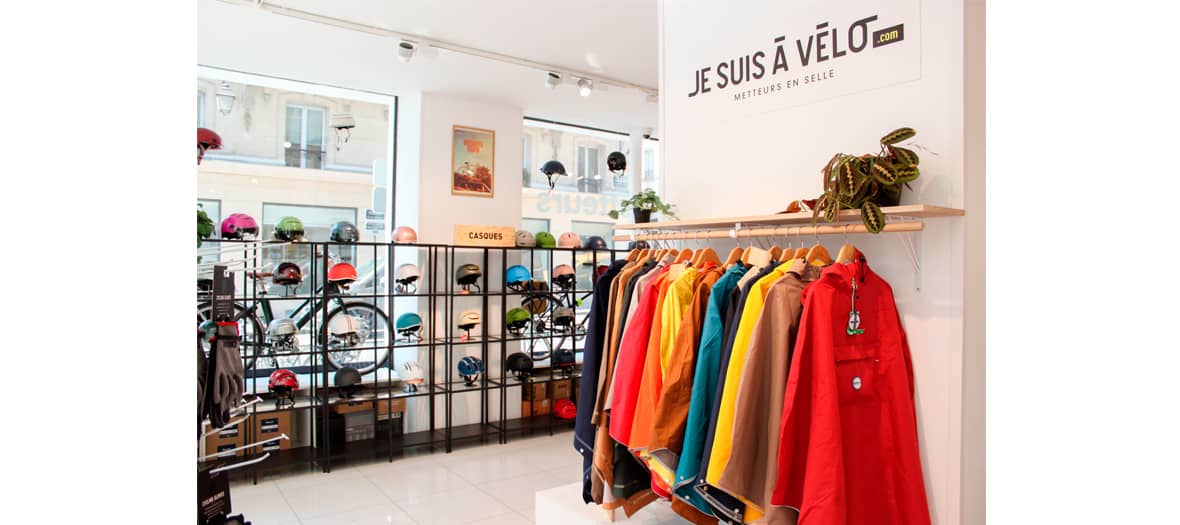 Who says traveling by bike says pro accessories! To optimize all his journeys to the maximum, Je suis à vélo is the sanctuary for the city cyclist par excellence: smartphone holder (€28.90) to be fixed on his handlebars so that you no longer have to search for your way in the maze of Parisian streets, reflectors spokes (€9.90) to spruce up your night outings a bit and ride in complete safety, hand-painted bell with a unique design (€21.90), rain skirt (€79.90) and overshoes ( €49.90)... It's all there.
The added bonus: the Je suis à vélo blog allows you to join a responsible and passionate community, with quizzes and personalized advice.
Je suis à vélo shop , 26 rue de Rivoli, Paris 4th. Open Monday to Friday from 12:30 p.m. to 2 p.m. and from 3 p.m. to 7:45 p.m., Saturday from 11 a.m. to 7:45 p.m. and Sunday from 12:30 p.m. to 5:45 p.m.
To repair his mount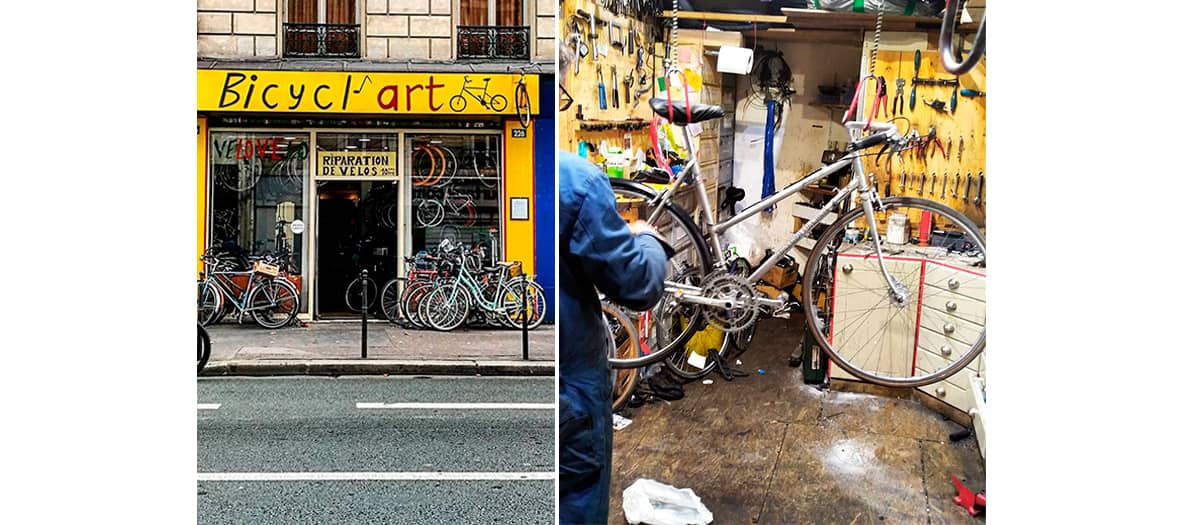 To repair your bike , maintain it and pamper it, Bicycl'Art takes things in hand. A know-how carried out by true enthusiasts who repair, tinker and retype all types of bicycles (even electric ) with love and professionalism at affordable prices (16 € the front-rear tire package for a puncture , speed adjustment with cable change between €10 and €20).
The extra thing: the complete overhaul and heavy repairs are done by appointment with the possibility of obtaining an estimate, and for any other repair or troubleshooting, just go to the workshop!
Bicycl'Art , 226 rue Lafayette, Paris 10th. Open Tuesday to Friday from 9 a.m. to 7:30 p.m., Saturday and Sunday from 10:30 a.m. to 8 p.m.

Also discover the reconditioned electric bike specialist and our bike ride to discover flowery Paris .