After a well-deserved summer vacation, the return to school in September always sounds like the promise of a new beginning. In order to attack this period of effervescence with serenity, the organization is in order! To do this, the trick is simple: create smart , specific, measurable, achievable, realistic goals, all within a given time . Are we getting started?

We (un)furnish ourselves responsibly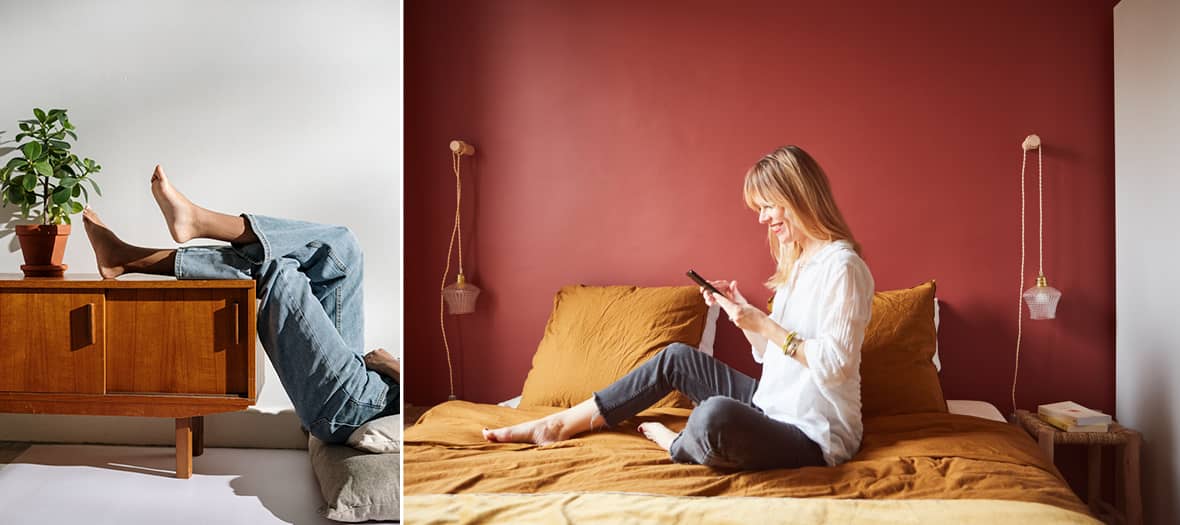 In theory: the accumulation of heaps of furniture, objects and household robots in every corner of his Parisian apartment? Not really feng shui. Rather than taking everything down to the bulky and replacing your decor with new ones paid at full price, why not bet on the flyer? Having the reflex to sell and buy second-hand is the ecological and economic gesture that we should think about more often.
In practice: this is where youzd comes in. This Vinted decoration is the brilliant platform that allows you to buy (and sell, just to renew your interior) second-hand furniture and household appliances delivered to your home. Convenient to avoid transporting large parts in the metro! Ultimate must: you have 14 days to change your mind . This table finally turns out to be too big for your dining room? youzd takes care of recovering it and putting it back on sale, and you are reimbursed in full.
The tips: in case of moving or if an equipment no longer serves you, youzd is also a paradise for sellers. No need to negotiate with buyers: depending on the ideal price and the floor price you set, the algorithm takes care of lowering the price itself if necessary, while raising your ad in the requests, until the sale free of charge, since the commission is applied to the buyer and directly integrated into the purchase price.
More information on our dedicated article and on youzd.fr .
We become an example of generosity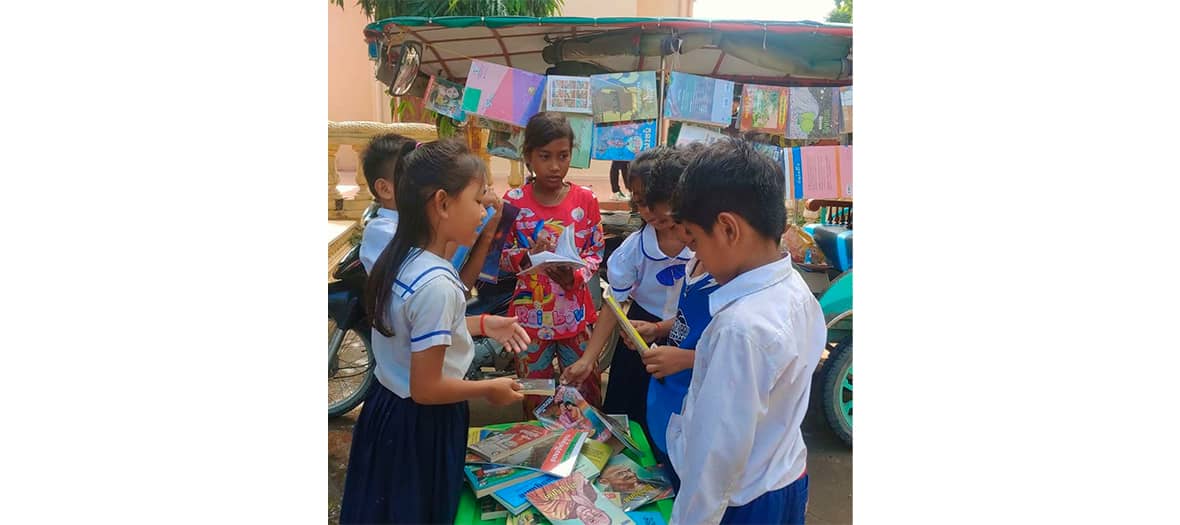 In theory: in a time when we sometimes have the feeling that the world is going upside down, altruism is the best way to get back to basics. Being virtuous , helping others and expressing gratitude produces a burst of positive emotions that it would be a shame to deprive yourself of.
In practice: we find the cause that is close to our hearts and we invest in it. Particularly touched by the cause of women, the famous journalist Tina Kieffer , for example, launched the association Tous à l'école for the education of little girls in Cambodia . His mission ? A high-level education for the poorest, in order to offer them the prospect of a job that will bring them freedom and dignity . You have free time ? Think about volunteering: rounds and distributing food to people living on the streets , helping with animal shelters … The possibilities are endless.
Tip: regardless of the association you choose to support, donations entitle you to an income tax reduction equal to 66% of the amount paid within the limit of 20% of taxable income. It's all good.
We organize our dressing room square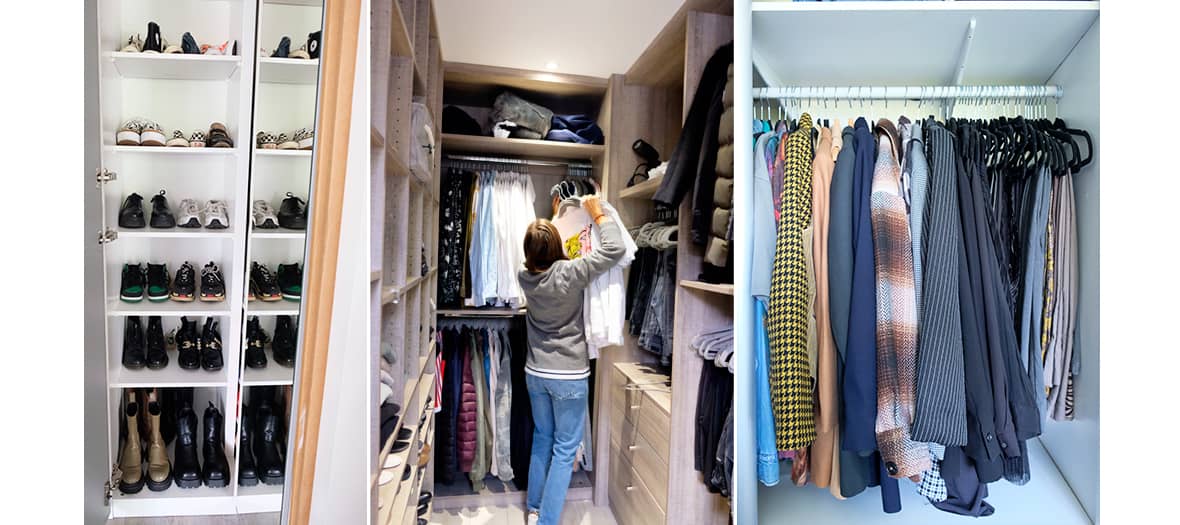 In theory: let the one who hasn't changed ten times before leaving home, leaving all her clothes in a mess , throw the first stone at us! After the deluge, we'll tidy up later, and then finally, we're really lazy. Come on, we'll do it tomorrow...
In practice: the remedy for the clothing mess is Wardrobe Stylist . Margaux Brami arrives in your dressing room for a perfect optimization of your favorite space, while adapting to your needs and your budget . This serial fashionista offers you new storage solutions and a personalized shopping list , to have fun and make better clothing choices every morning!
Tips: long live slow fashion ! After a good sorting through our wardrobe, Wardrobe Stylist helps shopaholics resell their clothes on the Vinted and Vestiaire Collective platforms to give them the second life they deserve! And to better renew the remaining pieces ad infinitum, Margaux Brami helps to develop ideas for outfits for a particular event (wedding, interview, etc.) according to her tastes and her morphology .
We dare to go on a weekend… solo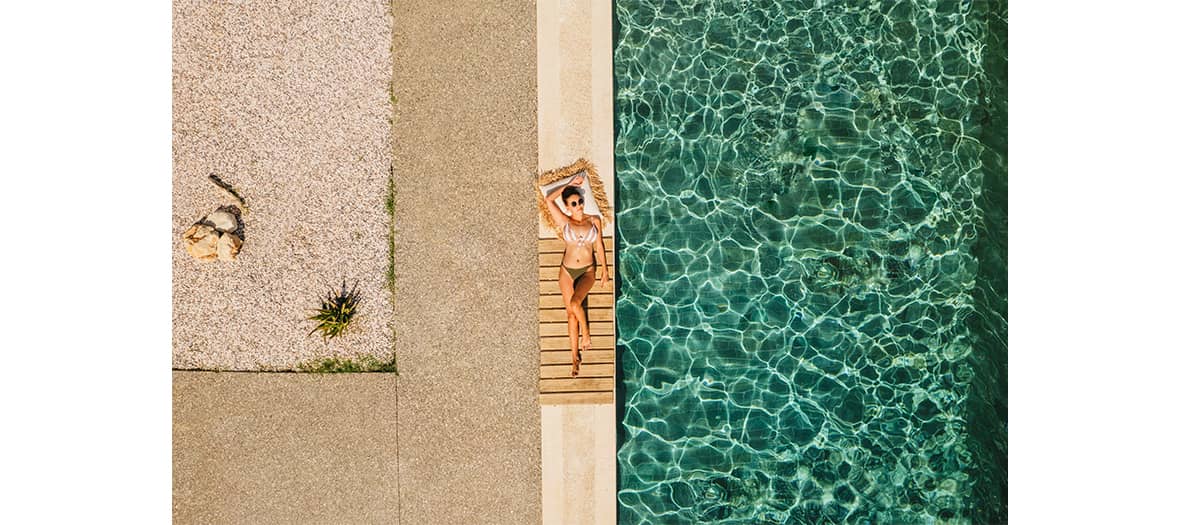 In theory: before improving your relationships with others, you must first think about connecting with yourself. For this, we do our introspection , we tame our own company and we learn to recharge our batteries in order to approach the start of the school year in the starting blocks .
In practice: we abandon our daily life for a few days and we urgently book a getaway one-on-one with ourselves. On the program: the great adventure of benevolent and positive solitude, calm and silence. The dream, what... No need to book directly two weeks in Colombia! We go there crescendo starting with a short weekend in the countryside near Paris, in thalassotherapy by the sea or in a region that we know and that reassures us.
The tips: going alone is above all listening to your desires. It is also an opportunity to challenge yourself, to get out of your comfort zone and not to condition your happiness on others. To take the plunge more easily, this little Solo Travel Challenge Notebook will accompany you in your emancipation and in the skin of the traveler who sleeps in you. So, do we dare?
We calm down on the booze
In theory: yes, we want to enjoy the sunny terraces a little longer and stay in a holiday mood as long as possible, but the aperitifs every evening are over !
In practice: the inspiration? Sans alcool , the book by journalist and reporter Claire Touzard, who has given up drinking once and for all. Admittedly, the omnipresence of stylish girls in pop culture who always have a drink in their hands has influenced the unconscious since Carrie Bradshaw 's first Cosmopolitans , but remember that appearing drunk does not make you cool, quite the contrary!
The tips: at the next aperitif at home, impress the gallery with recipes for delicious homemade mocktails to meet up with your squad in fiesta mode without the hangover.
We equip ourselves to cook like a pro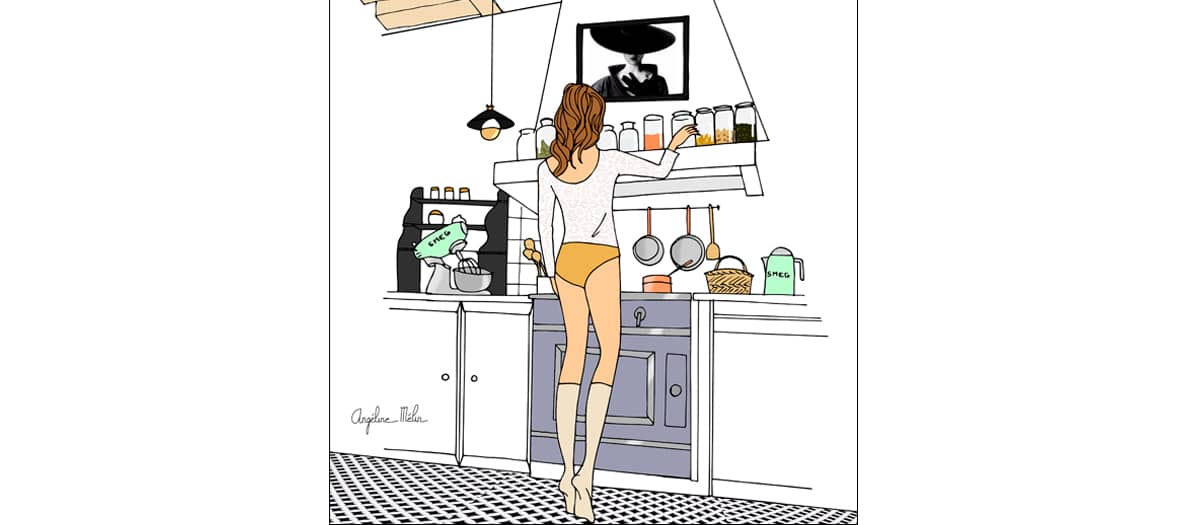 In theory: it is certain that skipping ready-made dishes and cooking yourself allows you to maintain a healthier lifestyle. However, it is sometimes difficult to find the motivation to get down to cooking after a long day of work.
In practice: we invest in all-in-one food processors to make life easier. We think of the planet by turning to second-hand models to find on youzd , cheaper and greener . All that remains is to stock up on good products direct from the producers at Terroirs d'avenir (their new market has just opened at 17 boulevard Morland, Paris 4th). Gourmet and balanced recipes guaranteed in a jiffy and only a few minutes.
The tips: to reveal your hidden talent for aerial whipped cream, put on your most beautiful apron and follow Mélanie Martin 's instructions to the letter in her Grand livre du robot pâtissier . A bible of its kind.
We reveal ourselves as a fairy of the green house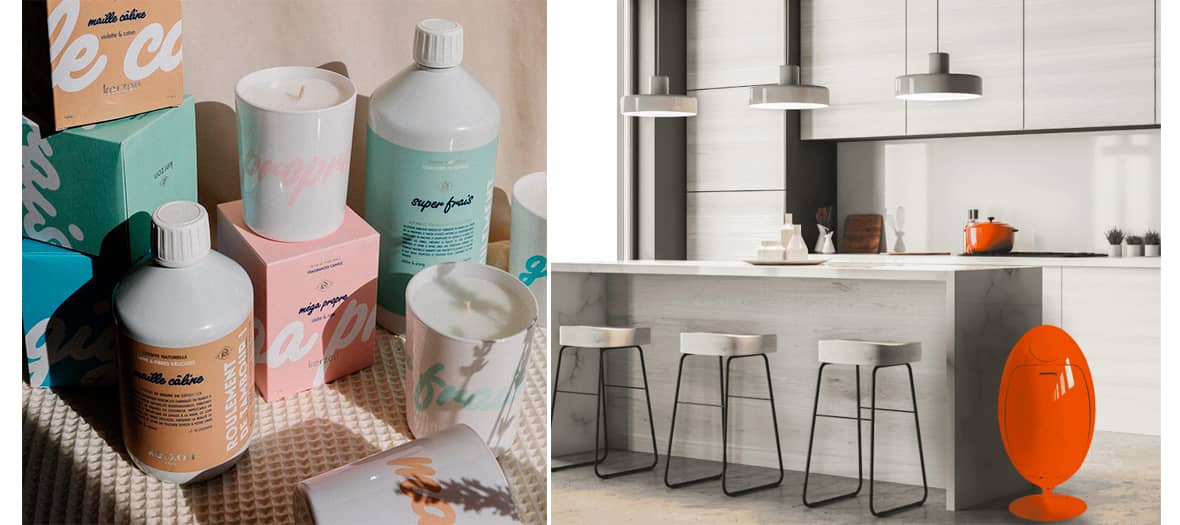 In theory: greenwashing alert ! Claiming to be green also involves making your home a temple to the green, right down to cleaning products.
In practice: we think of the laundry detergent that smells too good from Kerzon made from biodegradable vegetable oils or the ecological dishwashing liquids from Les Petits Bidons . Ultimate essentials, the wooden household accessories from La Trésorerie because, let it be said once and for all: plastic is really not chic. Where the art of enjoying a perfectly polished interior, without going through the pollution box.
The tips: recycling and waste reduction objective ! We invest in a super bin for selective sorting directly from the kitchen with beautiful sleek models at Made or downright design at Ovetto .
We travel by bike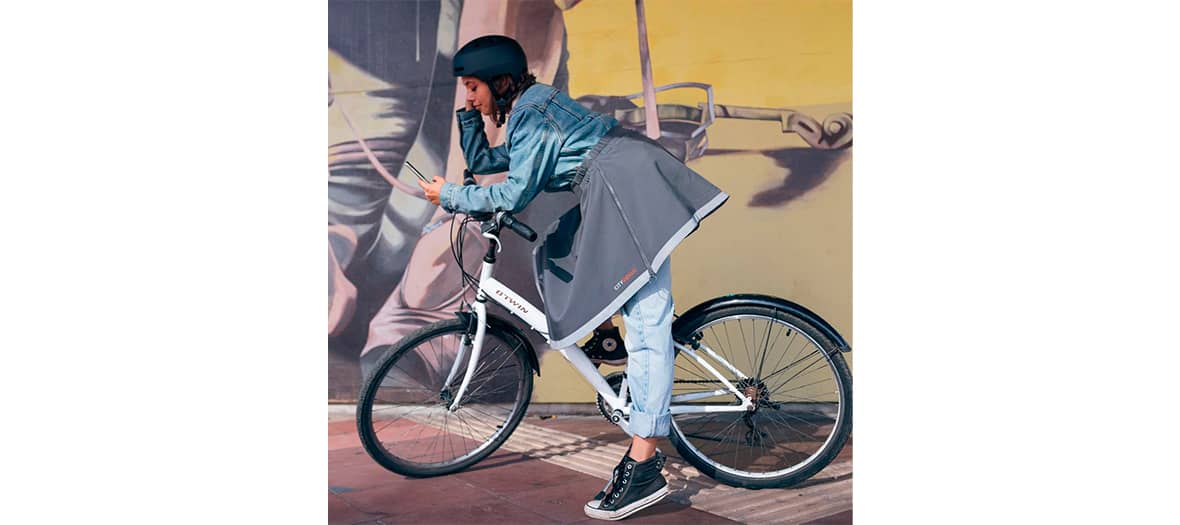 In theory: getting around by bike is eco-friendly , it's good for your health and it costs less in the long run than a Navigo subscription! Playing sports instead of suffering the hardship of a crowded metro line is the best: being free to move around without having to suffer the pressure of traffic jams, strikes or breakdowns, what a relief!
In practice: we equip ourselves from A to Z. After several ephemeral points of sale, Je suis à vélo definitely sets up shop at 26 rue de Rivoli (Paris 4th) and deals with the most stylish equipment on the market, from bicycles to children. clever accessories. The mission ? Make cycling accessible to everyone and without compromise while remaining stylish, whether it's raining, snowing or selling.
The tips: the accessory for sexy cyclists that you won't find anywhere else is the over-skirt thanks to which you can both protect yourself from the rain and ride without embarrassment whatever your outfit . !
We get (really) into sport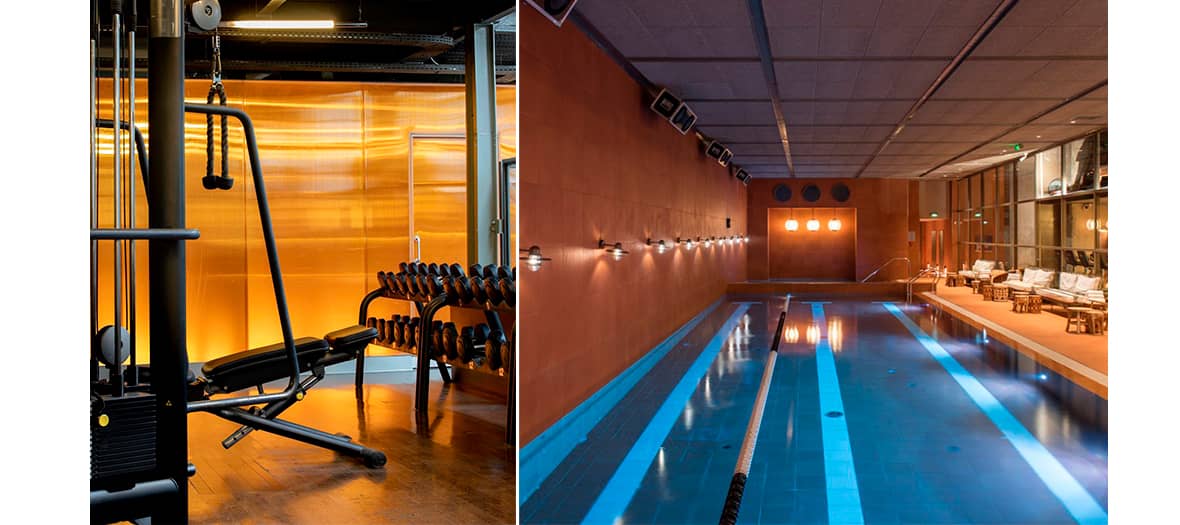 In theory : sport , we love it! You feel better in your sneakers after a good session, and the list of benefits is as long as your slender legs . Nickel to energize your week and rebalance your energy , so it's the perfect time to get motivated.
In practice: if it's not already done, we rush to register for the room and if the wallet allows it, we choose the top of the top to meet stars while working on your cardio ( Le Klay , 21Blanche , Soho House ,Brach Paris ). We also take the opportunity to try out a new trendy discipline to approach this back to school as a super trendy fit-girl .
The tips: for those who do not have the budget of an heiress nor the will to play sports in front of strangers, there is still the reasonable option of sports at home . The 7 min workouts have already proven their effectiveness . For the most relentless in search of intense sessions, we buy a great cork gym mat and we do Sonia Tlev 's Top Body Challenge workouts for daily maintenance. Guaranteed bomb body.
Limit your screen time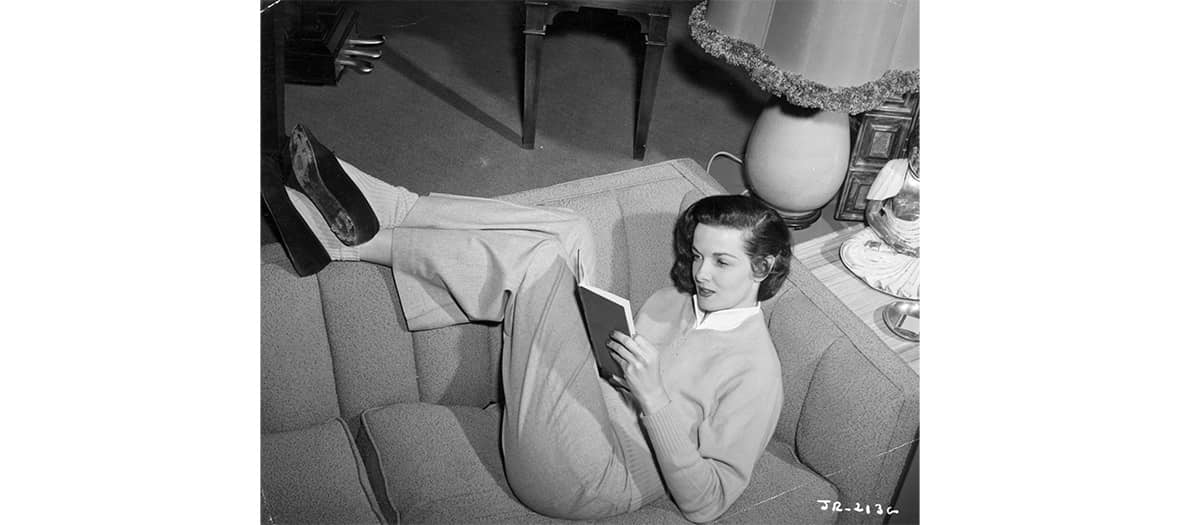 In theory: excessive screen time is harmful to our health (stress, reduced concentration, etc.). We know it and yet we are incorrigible: in the metro, in a queue or on our sofa, we stay glued to our smartphone to pass the time.
In practice: you stop scrolling your Insta feed indefinitely before going to bed and you impose at least 30 minutes of reading per evening to devour a good book instead of getting lost in the endless meanders of social networks. The advantage? A better quality of sleep and the pleasant feeling of being cultivated.
The tips: the alternative to compulsive scrolling is occupation! Instead, we listen to a good podcast , and why not combine business with pleasure by meditating while making a good mask for the face? Two birds with one stone.
Discover The 10 back-to-school fashion obsessions and The beauty to-do list to be polished at the start of the school year