After having produced several artistic interpretations since 2008 (Hubert Le Gall, Vik Muniz, David Shrigley …), Ruinart , the oldest of the Champagne houses , called on the Danish artist Jeppe Hein to create a sensory experience at the Palais de Tokyo , echoing the creation by the artist of the limited edition of a jeroboam of Ruinart rosé .
Register in preview and come and discover a unique experience. Book your free tickets.
An artistic reinterpretation of Jeppe Hein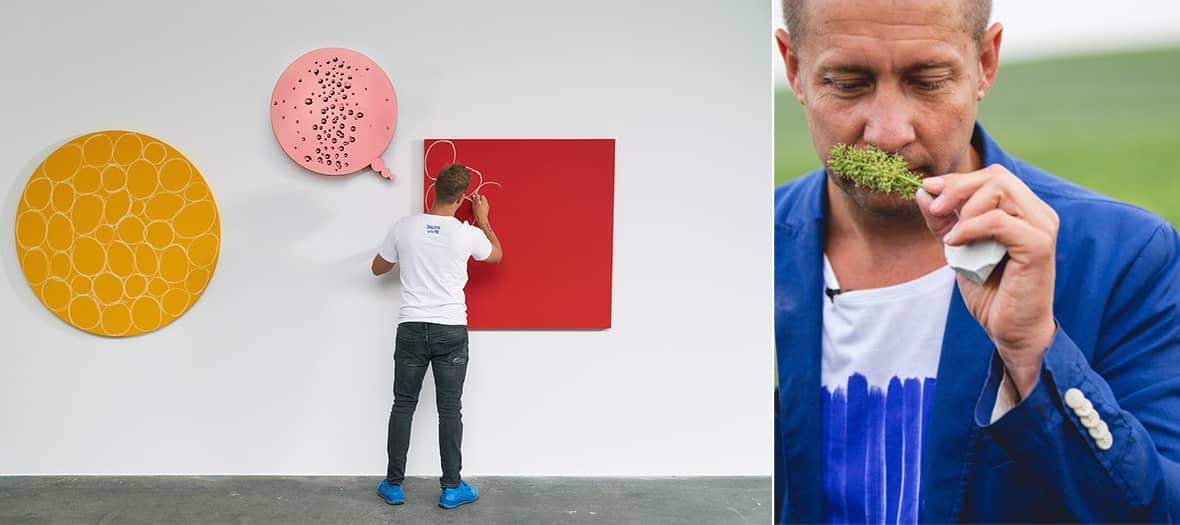 To consecrate this artistic reinterpretation, Ruinart called on an artist recognized in the world of contemporary art : Jeppe Hein, famous for his installations which question space such as Invisible Labyrinth , Modified Social Benches or Appearing Rooms .
With Récit de champagne au Palais de Tokyo, Jeppe Hein signs a sensory reinterpretation of all the stages of champagne production, from harvest to tasting. The experience appeals to the 5 senses and summons the four elements through rain, sun, soil and wind, all essential to the creation of wine.
The artist, who immersed himself in the Ruinart estate, created a participatory and creative installation for the House where nature is at the center of the creative process. " Nature is of paramount importance, even if we are sometimes far from it. To find it and experience it, we can use tools that will appeal to our senses. See a gentle breeze in the leaves of the vine, smell the flowers, touch the dew that beads on the leaves or even be invited to taste a grape very slowly. Each visitor will be given a piece of chalk to touch, or a grape to taste and each will react differently," he explains.
Brunch, talk and workshop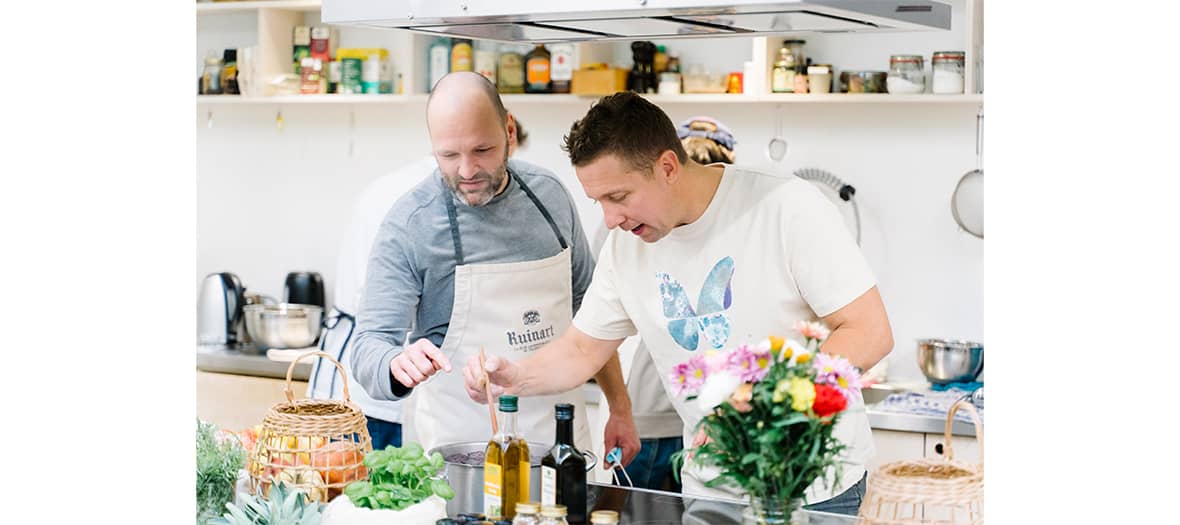 The Food For Art program: by helping to bring art and gastronomy closer together, Maison Ruinart extends the experience by offering the public the opportunity to taste a great champagne.

Culinary workshops and Sunday brunches can be booked.
Champagne stories by Jeppe Hein for Maison Ruinart, reserved for adults by free reservation . Brunch and champagne pairings + visit: €80.
Open Friday April 1 from 2:30 p.m. to 5 p.m., Saturday April 2 from 12 p.m. to 11 p.m. and Sunday April 3 from 1 p.m. to 6 p.m.
Alcohol abuse is dangerous for your health, consume in moderation.