When you have clothing you no longer wear, you sell it on Vinted. When the Lutetia transforms its interior decoration, it puts up its furniture on the auction block. Except that in keeping with its prestige, the mythical hotel of the Left Bank is not dealing Zarae t-shirts, but unique art objects and other treasures at totally affordable prices.

Reminder: the Lutetia had organized a first sale in 2014 when it closed its door for an important renovation, but certain pieces were set aside. Now totally refurbished, the deluxe hotel entrusted its last lots, 93 in total, to the Métayer auction house.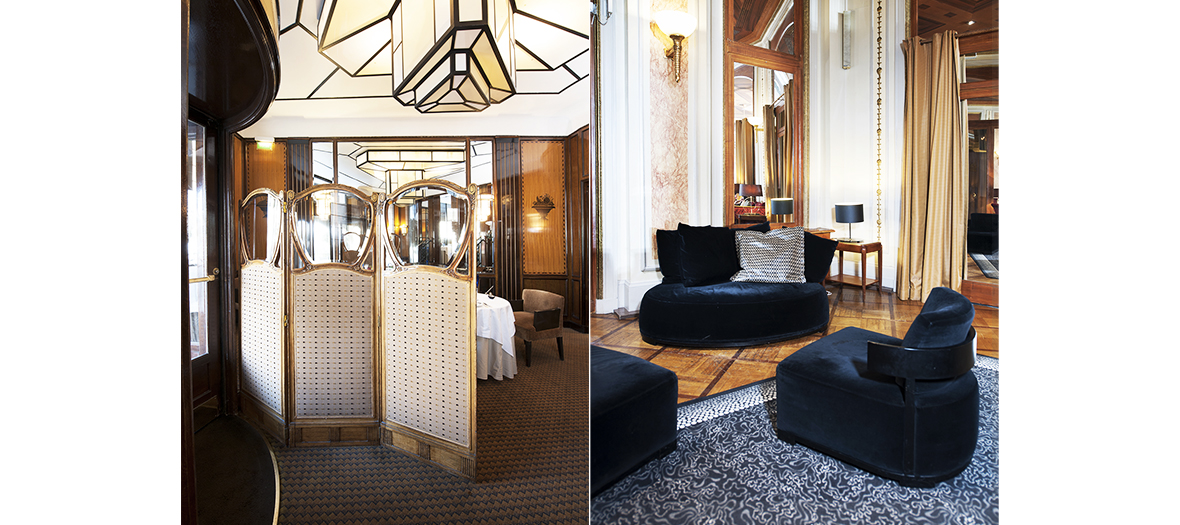 A quick look? The chandelier of the reception room, Art Nouveau wall fixtures (€1500), champagne glasses signed Lutetia (€80), a dessert table setting ( €150), a Christofle platter (€80), the Art Deco armchairs of the former bar (€300), works by artists residing at the hotel... A real slice of history, certain pieces were on the premises since its opening in 1910.
Before being dispersed under the hammer on Monday the 6th and Tuesday the 7th of May, all the elements will be presented during an exceptional exhibition on the 3rd, 4th and 5th of May. An ideal occasion for a little scouting, or simply to go admire, one last time, items from the patrimony of this emblematic Parisian venue.
Sale of furniture and art objects from the Lutetia by the Metayer auction house, on the 6th and 7th of May 2019. More info on www.metayer-auction.com.
Also check out the coolest ideas to borrow from Parisian Hotels and the porcelain workshop of Alix D. Reynis.