Idea of the day: taking advantage of the quarantine to indulge in a culture binge with ongoing entertainment available on line. Howling with laughter in front of the most talented humourists of the moment, day-dreaming in front of a mythical ballet, discovering all the new shows or listening to a classic concert—all that while wallowing in your sofa? This just might have a positive effect on the isolation doldrums …
For hilarious one-man and one-woman shows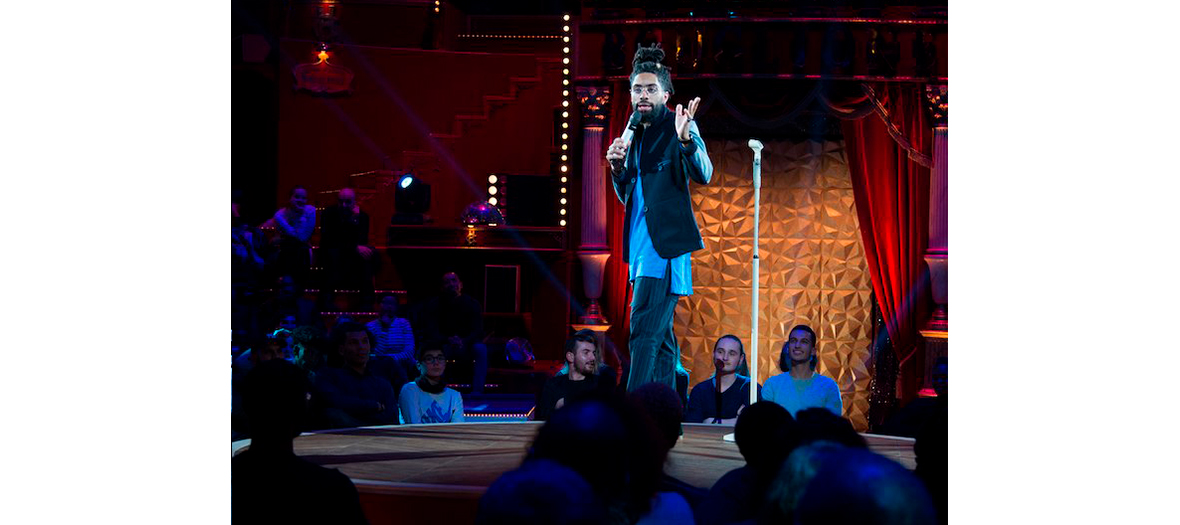 Jérémy Ferrari, aka the king of black humour, is showcasing for free on the site of his production company his last show Vends 2 pièces à Beyrouth. A very amusing and intelligent outlook on war, for which the humourist had even followed geopolitical courses allowing him to explain (with his legendary sarcasm) world conflicts to those who have dropped out of the news.
To be watched on darksmile.shop
Jérôme Commandeur did a good job managing his diet of old-fashioned vegetables, expressed his last wishes and knows all the TV programs. We adore the impression of chatting with this French language buff, who punctuates his show Tout en douceur with the analysis of old expressions. Cult.
To be watched on www.primevideo.com
Fined-tuned with a touch of venom, the show of Je parle toute seule by Blanche Gardin was awarded the Molière prize for humour. A tell-tale proof that this gem of black humour is a must-see—if only to avoid feeling guilty of our hidden flaws during the quarantine.
To be watched on www.netflix.com
Kyan Khojandi did not wait for the pandemic to make his entire show Pulsions available on Youtube. It's always a pleasure to find amusing and poetic life themes such as sex and even death, in an intimate and precious text.
To be watched on www.youtube.com
Humourist Fary has treated himself to a Netflix production with his new one-man-show Fary is the new black. In a circus stage setting, the creator of the comedy show Madame Sarfati reveals his quirky moods on racism, the news, couples and neo-Nazis. Wonderful.
To be watched on www.netflix.com
For outstanding operas and ballets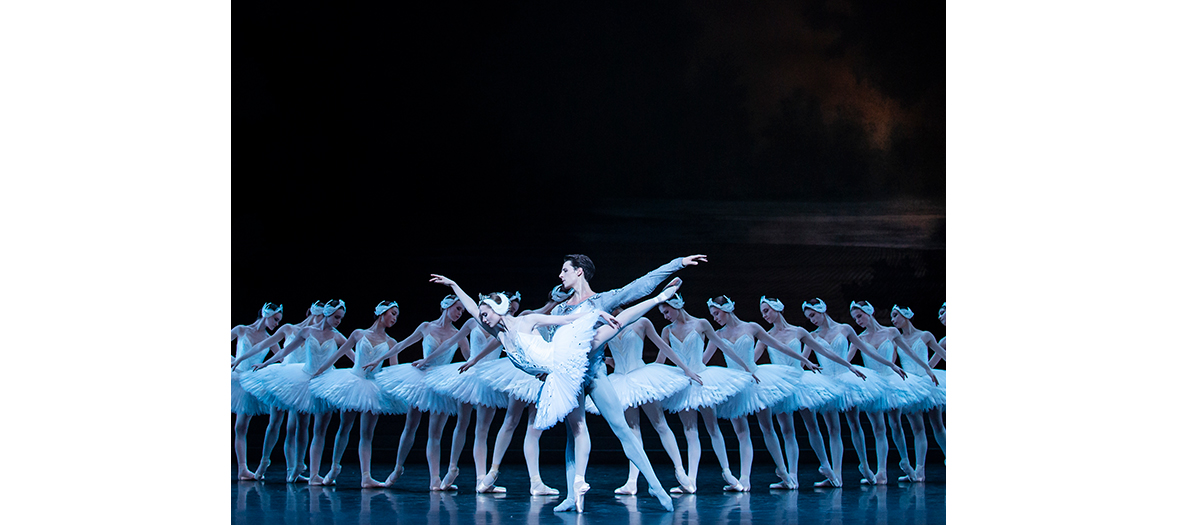 Ballet and opera buffs are already rejoicing. L'Opéra de Paris has put on line for free the must-see performances of the past seasons: Les Indes Galantes and Giselle are already available for a long duration.
To be noted on your quarantine agenda:
From the 30th of March to the 5th of April: Swan Lake (2019)
From the 6th to the 12th of April: Le Barbier de Séville (2014)
From the 13th to the 19th of April: Soirée Robbins (2018)
From the 29th to the 26th of April: Les contes d'Hoffmann (2016)
From the 27th of April to the 3rd of May: Carmen (2017)
From the 17th of March to the 3rd of May: Cycle of Tchaikovski's six symphonies by the Opéra National de Paris Orchestra under the direction of Philippe Jordan
To be watched on www.operadeparis.fr
But also: the Opera of Vienna with a show each night, the Opera of Naples with several streamings in the evening at 8pm, the Metropolitan Opera of New York with streaming replays or the State Opera of Berlin with videos on demand of a highly detailed program.
© Julien Benhamou / Opéra national de Paris
To (re)watch successful shows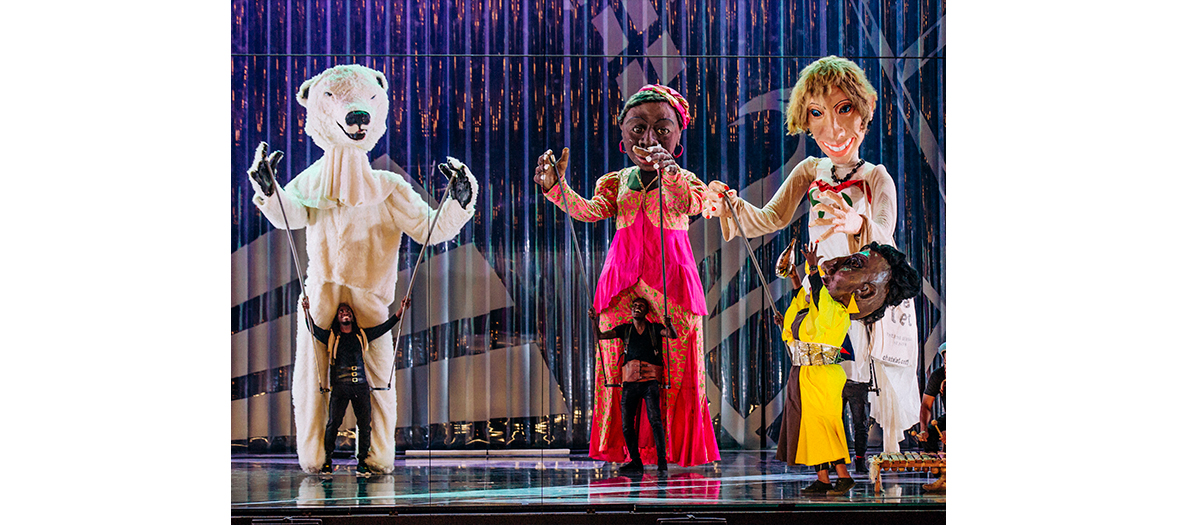 Several leading theaters have set up streaming videos of the most outstanding plays. A windfall for theatre buffs as well as those who wish to treat themselves to a catch-up session.
Twice a week, on Monday and Friday, the CDN of Rouen offers a free access show to be (re)discovered by video. The upcoming broadcasts: Lucrèce Borgia with Béatrice Dalle, Stabat Mater, Romeo and Juliet or La vie sans fards. Also to be noted: each Wednesday, carte blanche will be given to an actor or actress who will share a reading video or an excerpt.
To be watched on www.cdn-normandierouen.fr
The Théâtre du Châtelet has not said its last word. To compensate for the temporary close, one finds on line the incredible Parade, the show that reopened the Châtelet season last September after two years of renovation, or La Belle Hélène, the superb opera of Offenbach in an ultra-modern scenography. Other shows will soon be added, stay tuned !
To be watched on www.chatelet.com
Le Théâtre de l'Odéon plays the card of great classics with a Molière cycle to enjoy when you want by video: Le Misanthrope, Tartuffe and L'École des Femmes—as well as readings and podcasts to listen to for a little culture updating.
To be watched on www.theatre-odeon.eu
For a classic concert
Taking advantage of the quarantine to meditate while waiting for great classic music in your living room, this is the idea set forth by La Philharmonie de Paris. Each evening at 8:30pm, a concert of their video archives has been put back on line for a duration of 24h, in addition to the videos of all its previous concerts available on the application Philharmonie Live. And as a bonus, each week, a concert to watch and listen to with the family involving spells and witches for example.
To be watched on live.philharmoniedeparis.fr