Banana cake? It's the hot new sweet treat on Instagram that all the trendy foodies are wild about. And the good news is that we have found for you a super easy and speedy recipe taken from a fail-proof cookbook, « Gâteaux simplissimes ». Even kitchen dummies are going to be able to whip up a great cake.
Recipe for 10 slices
Mix all the ingredients – except the whole banana and the brown sugar– using an electric whip during 4 minutes. Pour the preparation in the mould. Cut the whole banana in 3 to 4 slivers lengthwise and place it on the batter. Sprinkle with brown sugar. Cook for 1 h 10 – the sides of the cake must be bloated and unstick from the sides.
Allow to cool for 10 minutes before unmoulding. Serve tepid or cold.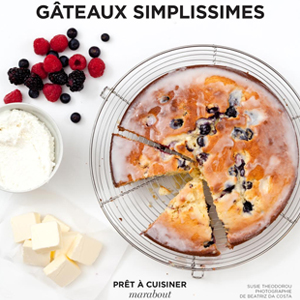 © Beatriz Da Costa
Gâteaux simplissimes, Prêt à Cuisiner, MARABOUT, 10€90.
Also discover the banananut by She's Cake, the clafoutis with coconut milk, banana and blueberries and the banana cake with pecan nuts.