A feel-good deconstruction of clichés
It's with a lot of humour, malice and a terrific scenography that authors-comedians Claire Assali and Lisa Wisznia incarnate the sparkling text of Camille Emmanuelle to speak about sex, desire and pleasures freely. For that, rule n°1: deconstruct clichés! No, you are not abnormal if you don't feel like making love for a while. No, it's not because a man does not have an erection that he does not desire you. And finally, yes you can perfectly have a man AND a sex toy at home! Thanks to videos, you will watch the stunning comment of cliché constructors such as Sigmund Freud who consider "clitoridians" as women who have remained at the little girl stage.
Do as you wish!
In case you were still doubting, sex does not limit itself to penetration! Sex also entails fondling, words, gazes, kisses, la masturbation... You feel like taking a little break after a cunnilingus or a blow job? You don't really feel like a penetration after a series of fondling? You don't know how to define your sexual identity? No matter, what counts, is to be the heroine of your own partition and to really have a... good time! The actresses are there to remind of this through a very clever, educational interactive and educational scenography (yes, you also will be able to get to work).
Sexe, a political instrument
But in fact, what does Sexpowerment actually mean? If one is made to understand it while enjoying the play, the word is clearly explained at the end so that you in turn can spread the good word around you. Because according to Camille Emmanuelle sex is a political and liberating instrument, it is essential to have a positive vision on the subject and to speak about it freely in order to gain access to power. The solution according to the journalist? Real sex-ed in high school! Through a few surprises, you will discover how much raising awareness amongst the younger generation would enable to avoid mistakes and presuppositions.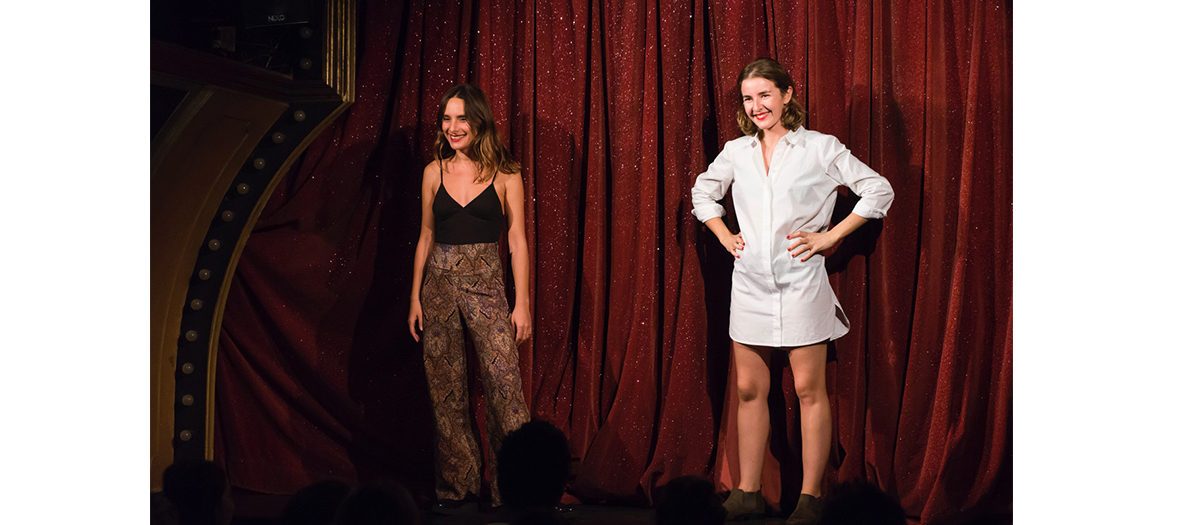 Until the 26th of December at la Nouvelle Seine. All the info on www.lanouvelleseine.com