After a rite of passage alongside the very powerful Yvon Lambert in the Marais, this arty Parisienne is opening with her 2 associates UNTIL THEN, a new gallery of contemporary art that is sure to create the buzz in Paris.
Scene of the Crime? The flea market of Saint Ouen, aka Les Puces.
Encounter with an outgoing gal who has lots of spirit…
my favourite books in a sublime bookstore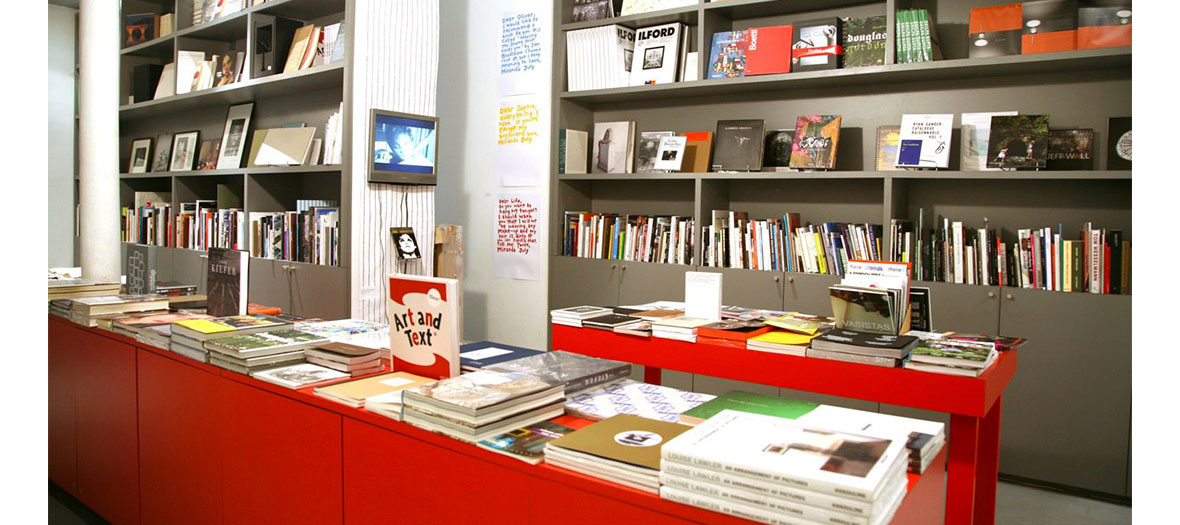 Picture credit : © Facebook Yvon Lambert
A favorite publishing house: Jeanboite.
Created by two booklovers and contemporary art buffs, each book they sell is a concept in itself: Kim Jong Il Looking at Things, Google Volume 1, #artselfie…Innovative, contemporary, rigorous but with spirit, I am enthusiastic each they time they come out with a new title. They work generously, in true collaboration with artists or curators. Quite amazing.
Where to find these marvels? At the Yvon Lambert bookshop of course! Bruno has the best selection of contemporary works in Paris under the eagle eye of Yvon!
A show I love
I never miss the « Club Couleurs, le son de l'art » radio show on Radio Marais, every Tuesday from 8pm to 9pm. It's at the same time super precise, yet in a format that remains accessible and popular. So impertinent! I cry with laughter at each show. And they just were given an additional 30 minutes of airtime. To be followed absolutely!
The Camille and Stéphane duo are the outsider-insiders of contemporary art. They always partake in the good exhibitions and have access to the top specialists in the art world (artists, curators…) for their interviews.
never without my notebooks and my agenda by smythson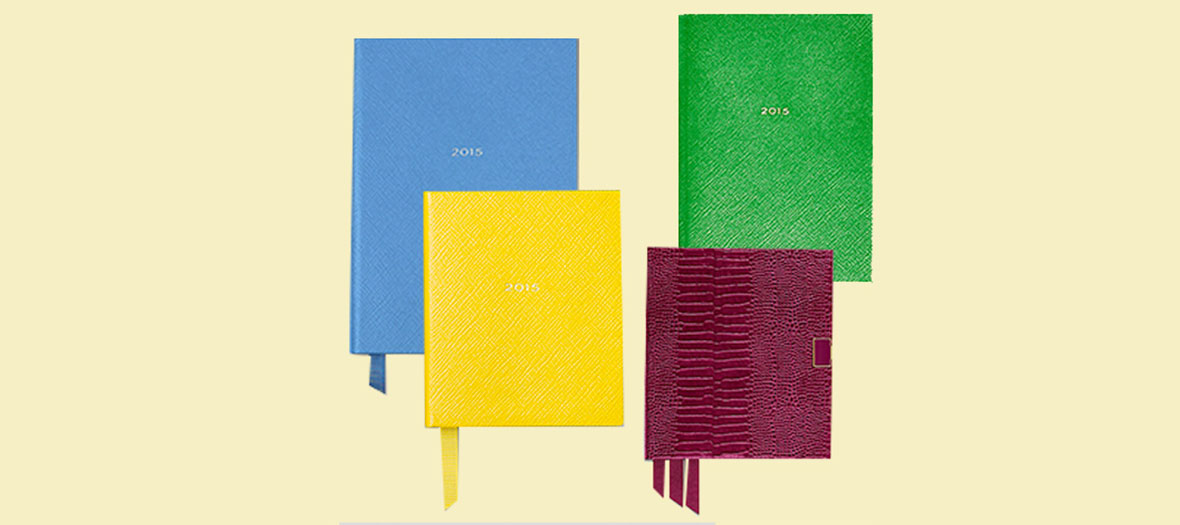 Picture credit : © Smythson
I feel quite lost if I don't have my notebooks to work with so I take them along everywhere I go. Sometimes I find them even more essential than my laptop! I adore stationary in general and this brand is my darling. I go to Smythson each time that I visit a good friend in London, every month! London has always felt like a second home. Furthermore, I always find gift ideas with notebooks featuring personalized and amusing themes.
until then, my art gallery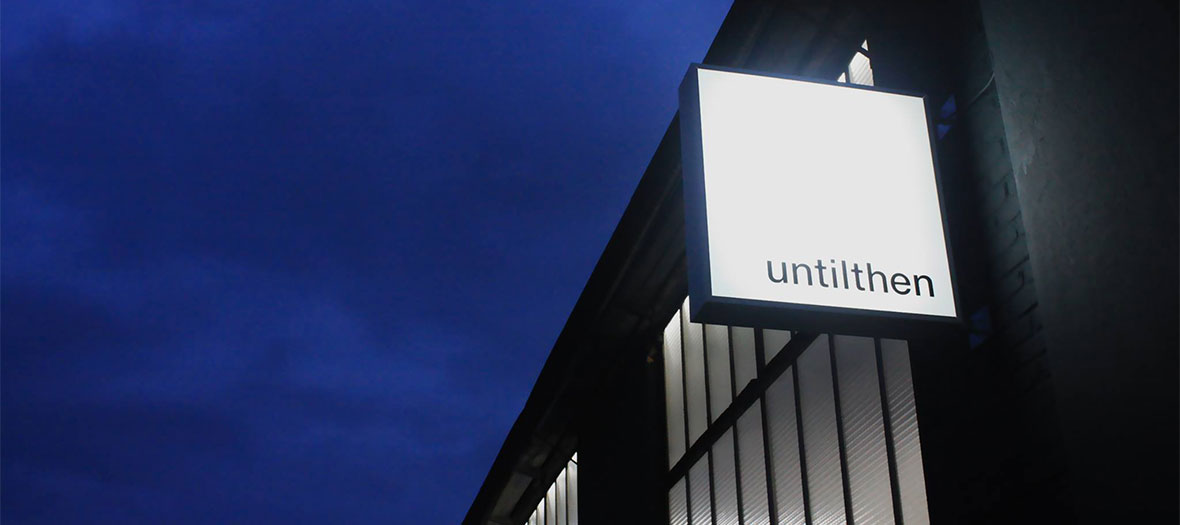 Picture credit : © Facebook Until Then
It's our gallery with my 2 partners Olivier Belot and Mélanie Meffrer Rondeau. We all come from the family of Yvon Lambert and following the announcement of his closing, it was a kind of a wild wager to move out of the Marais to come settle here, at Les Puces, inside this exceptional industrial space under a skylight, which we immediately fell in love with.
We essentially conceived it as a place of experimentation for our artists; incredible personalities, such as Douglas Gordon, Jonathan Monk, Evariste Richer, Robert Barry, Joan Jonas…
We felt like a venue where our artists would feel at ease, but sufficiently over the top in order to challenge them: spark the creation of oniric projects, to attract inside track connoisseurs to the Puces and enable the public at large to discover contemporary art.
Until Then is the perspective of a promise: a following and an eternal replenishment for our artists, an accompaniment for our collectors and a renewal for this unique place.
my darling cantinas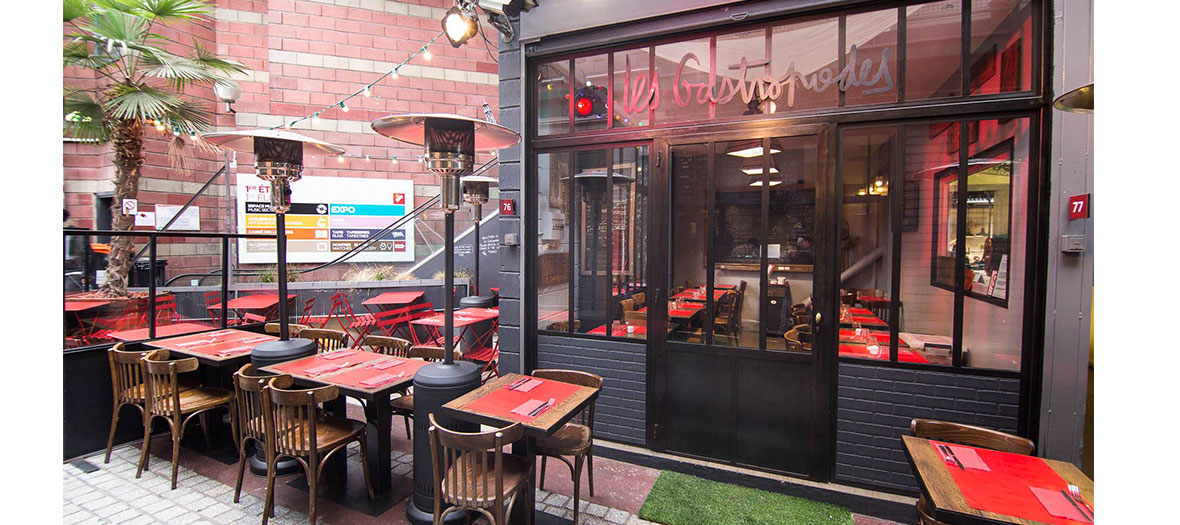 Picture credit : © Facebook Les Gastropodes
Whether during the week or over the weekend, my 2 favorite cantinas are:
« Une affaire de famille » (understand a matter of family) run by a mother and her 2 daughters, who serve a traditional market driven cuisine as though you were at home: generous and very good, I never get tired of going there.
Otherwise, I like going to Denis Groison, who is at the helm of « Gastropodes », a gourmet bistro at the crossroads between classic cuisine and street-food at the heart of Marché Dauphine – for which I have a special heart-throb and where we will be hosting the inauguration dinner of the gallery!
my definition of a perfect sunday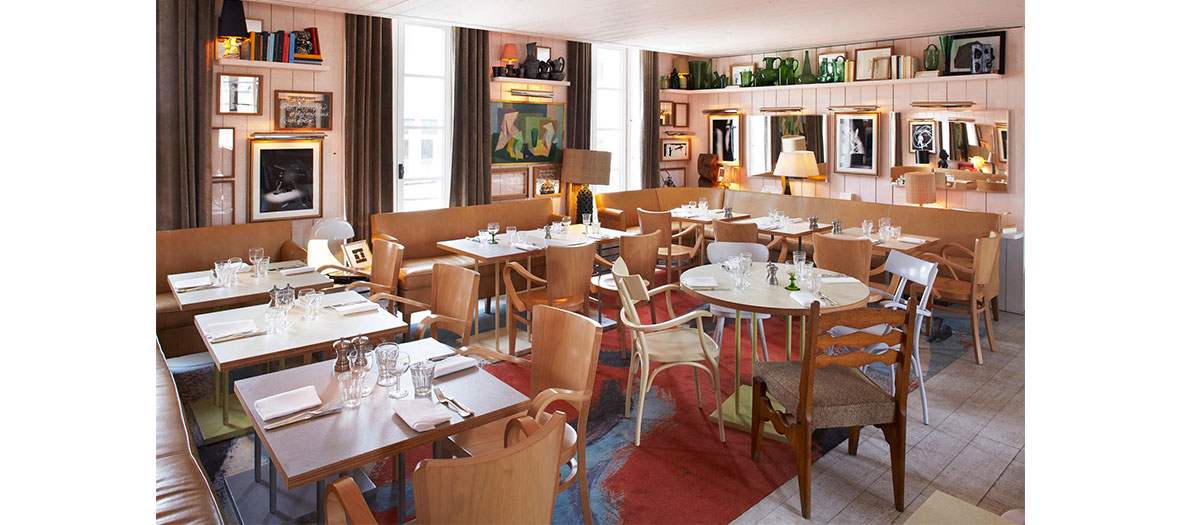 Picture credit : © Facebook Ma Cocotte
Getting there bright and early! I have always been an early bird, and it's a good idea if you want to find a parking spot at the Paul Bert market …
Enjoying a little coffee at Ma Cocotte or the mythical Choppe des Puces to take advantage of their warm space without the crowds who show up a little later in the following hours.
Going off to take a stroll in the different markets, but it's quite difficult to recommend one or another, since they all have their own spirit: there is always as wonderful atmosphere when the different places open. It's like watching an entire microcosm wake up—at the same time eclectic and solidary. Each one has their favorite merchants, however, personally I always enjoy getting a little lost and being taken by surprise.
Having lunch at the Puces on a weekend implies getting there at noon sharp, because there are no reservations possible! In the afternoon, it's time to set aside the decorative arts and discover a more cultural aspect of the Puces. A jazz concert at La Choppe des Puces, a creative workshop at the Centre d'Art Main d'Oeuvres and of course an exhibition of contemporary art or an artistic performance at the gallery…. Until Then!