Alice Arutkin is a lovely modern day mermaid, who has already won several French and World championships.
She recently became a sublime muse of the SeventyOne Percent label. The 23-year old surfing coquette shares with us her beauty tips and secrets.
Instagram accounts I like
I follow a lot of sports women, such as the Spanish surfer (and model) Lucia Martino (@Lucia_Marttino), the French surfer Justine Dupont (@JustineDupont33) and the Australian surfer Sally Fitzgibbons (@Sally Fitz)
And of course I follow all the Victoria Secret angels, particularly the French bombshell Cindy Bruna whom I know personally (@CindyBruna).
how to windsurf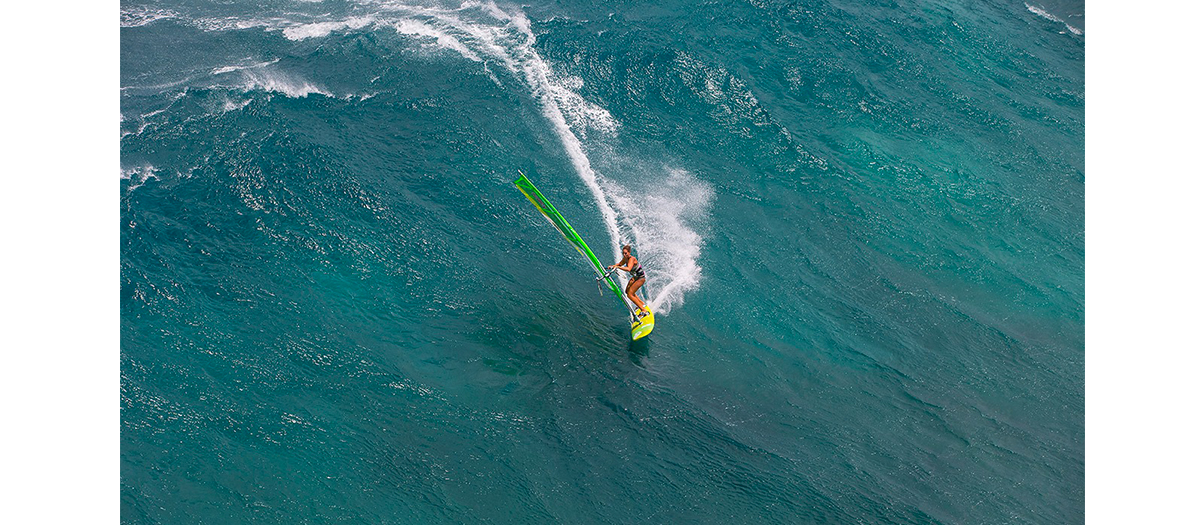 Picture credit : © Facebook Alice Arutkin
For a windsurf initiation, I suggest renting equipment and taking lessons with a pro (preferable sexy), in order to learn the basics.
It's an ideal Summer spot. First is ideal to work on your tan and it uses all the body muscles. In addition, the adrenalin and sensations it gives you on the water with the speed and the contact with the waves is quite simply magical!
in my beach bag
Picture credit : © Facebook Alice Arutkin
I always take along with me: one towel, two bathing suits, my sun creams, my Sunski glasses, a novel and magazines, a Red Bull cap, a bottle of my Daisy perfume by Marc Jacobs, my wallet and of course my Iphone...
Actually, it's practically my entire life that goes into my bag!
a detox remedy before going back into the water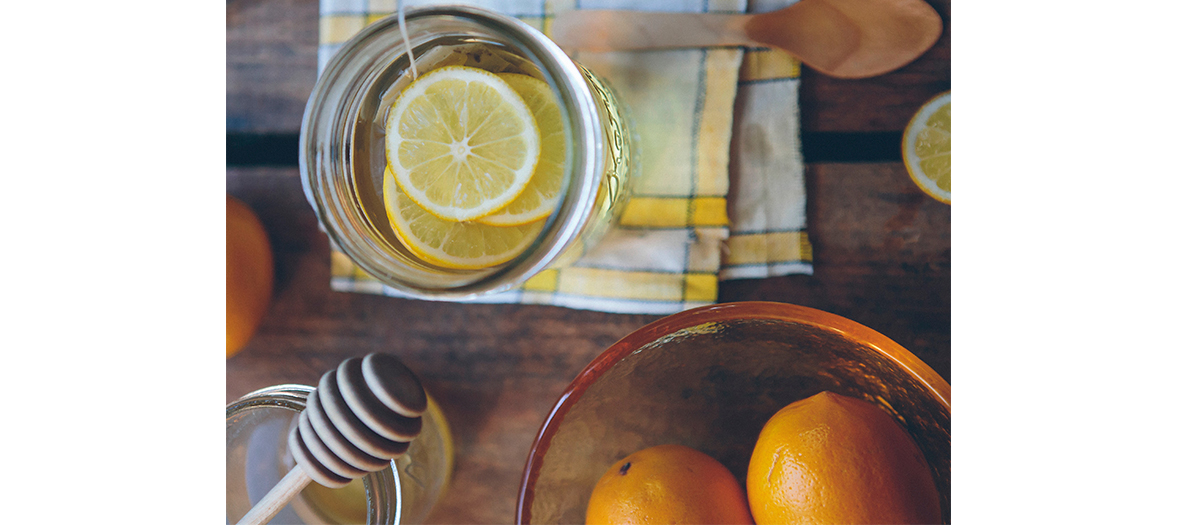 Picture credit : © Unsplash, CC
The best remedies when you have eaten too much or had too many drinks? Sleep and lots of water!
When I wake up, I like to make myself a lemon juice: it helps to purify the body and gets rid of bad toxins. And I adore the Detox blend of Kusmi Tea.
During training, nothing is better than a can of Red Bull to reboost myself. This Summer I am sipping their Summer edition with a tropical flavor.
make-up at the beach?
Let's say just a little bit ! As a base, I always apply the tinted Seventyone Percent stick that protects and gives you a healthy glow.
And always, a few layers of Gemey Maybelline waterproof mascara, a sure value. I've been using it for 5 years, it never smears, even after several hours in the water!
SeventyOne Percent, Sun Stick SPF50+, 14,50€.
the ideal beach outfit ?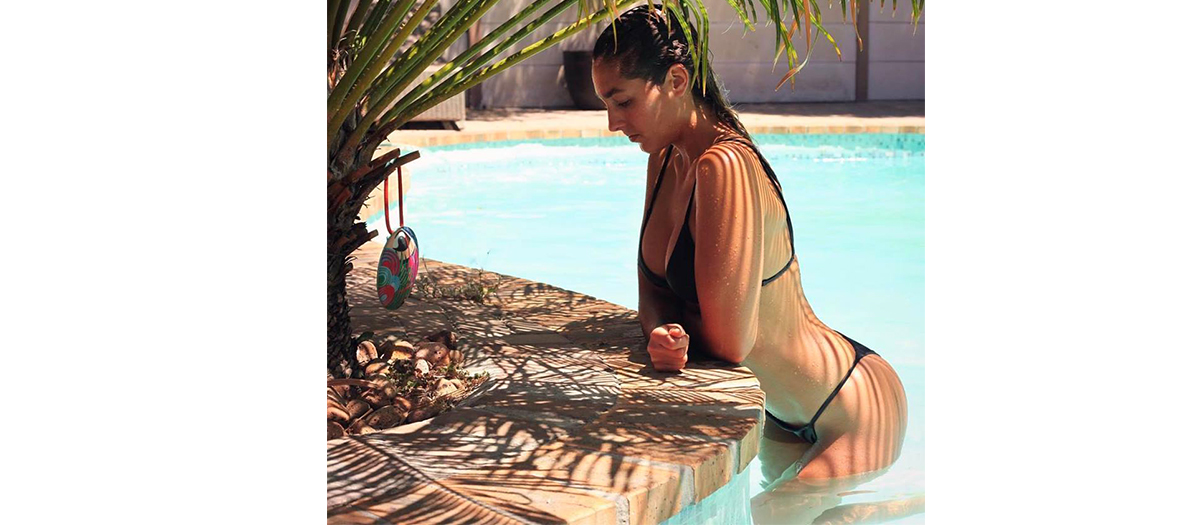 Picture credit : © Facebook Alice Arutkin
To navigate, surf and swim in the waves being sure not to loose your bathing suit, I wear a one-piece swimsuit in neoprene—efficient and very sexy.
To chill with my girl friends at the beach and to play volleyball, I slip on the Corda bikini by Oxbow. But I am not against going topless, privately, in order to have fewer tan marks.
And I keep the well-cut trikini for evening beach and pool parties.
tips for mermaid hair
I use the same protection oil as for the skin (invisible silky solar oil SPF 30) to protect my hair as well as an oil for dry and damaged hair.
SeventyOne Percent, invisible silky solar oil invisible SPF 30, 22€
Get a tan while protecting my skin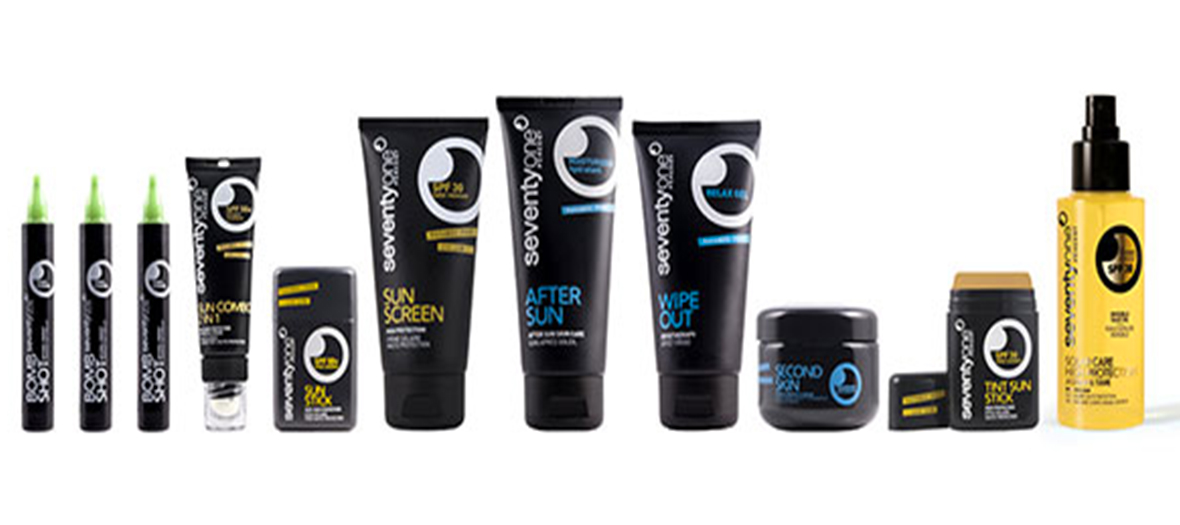 Picture credit : © SeventyOne Percent
The golden rule: Never forget your sun cream, otherwise it's fatal! I always use SeventyOne Percent products. They are water resistant, protect perfectly and smell wonderful.
I recommend the protective sun oil with a SPF 30 for the body and the new tinted stick SPF 50 for the face.
In the evening, I moisturize my skin with Hydra +. And if I've overexposed myself in the sun, I use the "second skin" balm.
SeventyOne Percent, invisible silky solar oil SPF 30, 22€
SeventyOne Percent, Hydra Skin+ 15€