The new darling actress of French comedies (Supercondriaque, Joséphine...) displays the charismatic sweetness of Françoise Dorléac along with the charming assets of Sophie Marceau.
With her darling face, her incredible freshness, her low key attitude, affirmed taste for red wine and good cheese, Alice stands out as THE new actress in the spotlight.
From the filming of "Disparue" directed by Charlotte Brandstrom, Alice confides to doitinparis.
my summer play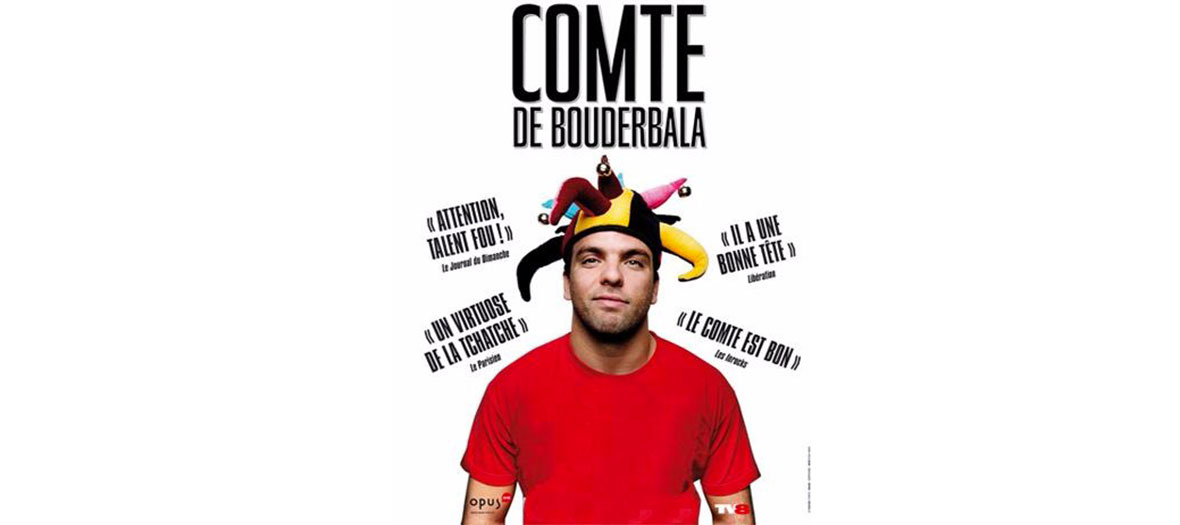 © le comte de Bouderbala
Le comte de Bouderbala at the Théâtre de la République. I met Sami Ameziane while filming 'Supercondriaque' and I really like this artist whom I discovered during his really amusing sketch on rap. He is playing in Paris this summer and is also taking a grand tour of France.
Nice outfits to go to premiere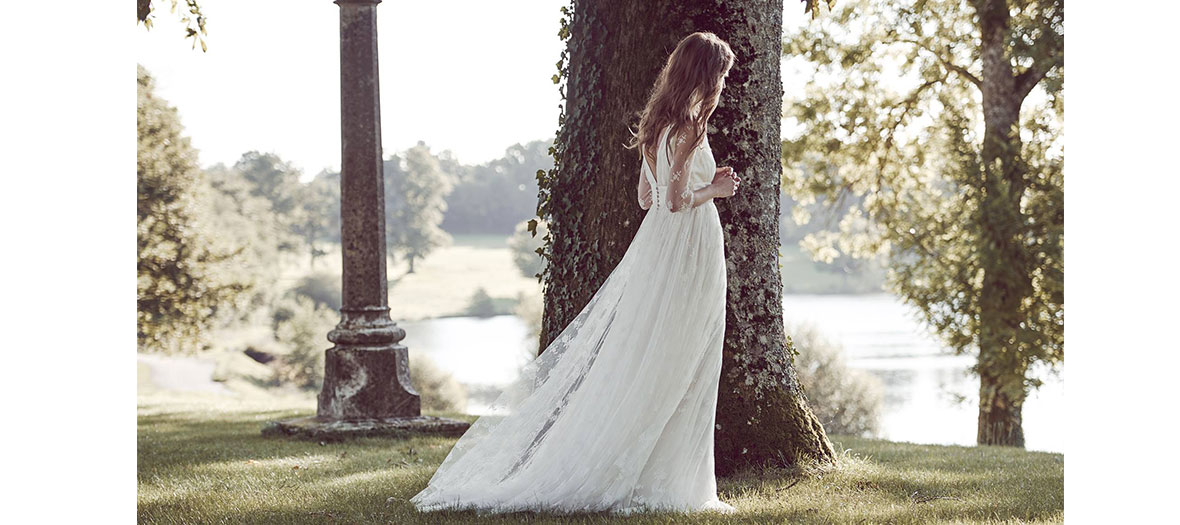 © Delphine Manivet
My boutique is Delphine Manivet. I love going there, and I often wear her clothing for previews or TV shows. Her dresses give me confidence and you really this order to feel up to par …
the girls who work with her are adorable and talented. I think Delphine has created a great enterprise,she uses beautiful fabrics and everything is made in France. I admire what she has created and when I wear one of her dresses, I think of all those girls, that way I am less worried about stumbling on stage or other silly anxieties!
Enjoying Paris by bus
The bus in Paris is marvelous! You really take advantage of the city's beauty, in my case I enjoy riding on the 95 bus that travels from the 18th to the Left Bank. I love taking it to move around the city. I am not a native Parisienne and I rediscover the city of lights each time I come back from shooting a film or elsewhere.
This is a city where it's not easy to establish one's self without being eaten up by the huge machine, but when I move around like this, I say to myself that it's really worth being able to « stroll» through such magical small streets. And furthermore, this bus has the great advantage of stopping near the addresses of my best friends. Out-of-towners like to recreate a small family in Paris, so it's important being able to see them easily…
my "feel good" movie
The DVD of 'Supercondriaque'! For the good mood that this film conveys, even if one is very worried about tummy issues next Winter after seeing it. And because it was a marvelous experience working with Dany, Kad, Judith and the entire team, and meeting the audiences was also very moving.
We took a grand tour as though it were a road show, and when I am in doubt, I will always things of those moments, of all the people we met during this adventure and those with whom we made this film.
my darling grocery store in Montmartre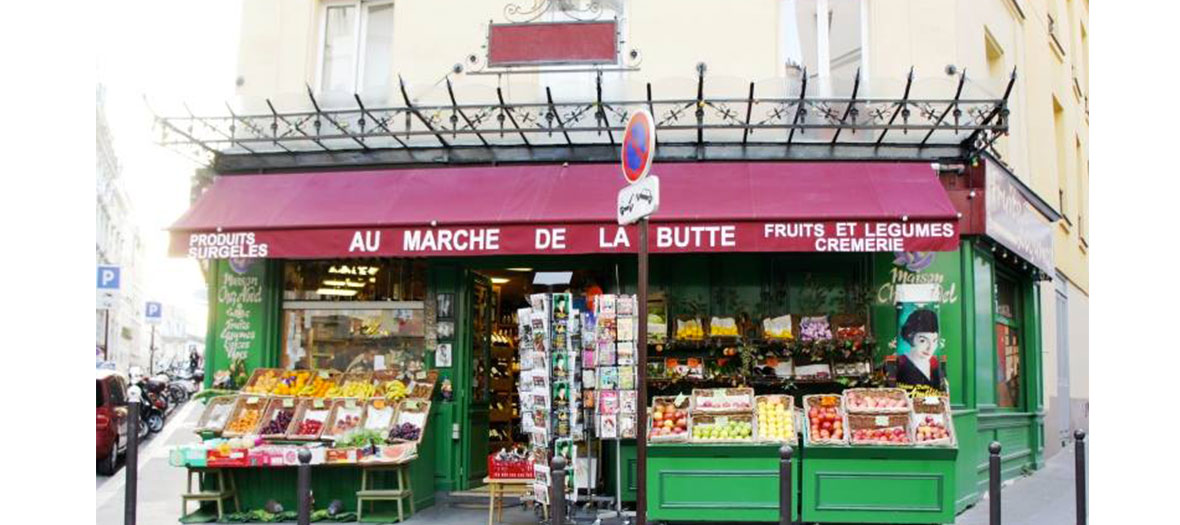 © Page Facebook le marché de la Butte
This little shop is amous thanks to Amélie Poulainf but it also should be famous for its couscous to go, I live nearby so I go there often and always come out with some groceries.
Many tourists come photograph the place and one hears many different languages spoken here. It's a joyful, positive place with lots of animation, the guys working there are fun and friendly and I love the tourists !
Taking a break in the capitale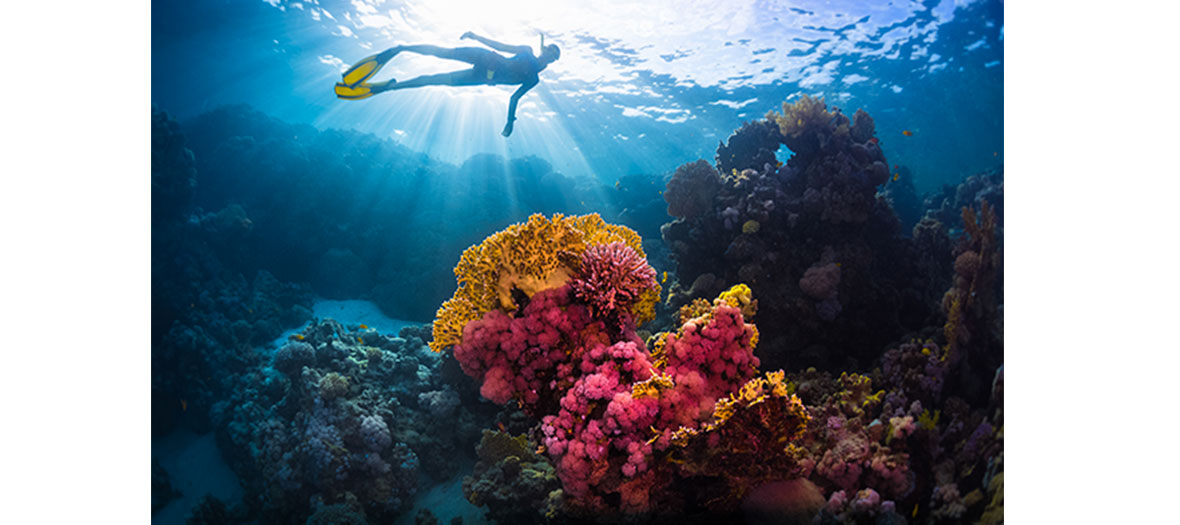 © Aquarium de Paris
The Aquarium du Trocadéro ! I really adore this place, so when I have a craving for nature I go check out the fish in this amazing venue! Sharks swim above your head. They even have a basin where you can stroke the fish and when you come out, the Eiffel Tower is right there under your eyes, I am never tired of looking at it …
Also discover the romantic interview of Golshifteh Farahani.