A page is turning... After a rollercoaster period, it's time for major upheavals in 2023. Do you dream of knowing a little more?
Both astrologer and numerologist, the extraordinary Muriel Siron , consulted by actresses, politicians and the entire Parisian jet-set, took stock of the year, before focusing on the astrological forecasts for 2023 sign by sign for the Taurus , Scorpio , Libra , Cancer , Gemini , Capricorn , Aries , Leo , Virgo , Aquarius , Sagittarius and Pisces . On track !

ON THE ROAD TO THE AGE OF LIGHT
We are witnessing an elevation of consciousness on a collective level! From March , Saturn (in Aquarius ), will move into Pisces (until February 2026). Jupiter (in Aries ) will also change signs by going ( from mid-May ) to squat the sky of Taurus (joining Uranus ). Pluto (Chaos), in Capricorn since 2008, will go back and forth in Aquarius (from March to June), to return to Capricorn (until December 2023).
2023 … this is the perfect time to slow down our pace and review our copy, analyzing our mistakes and counting our failures. More humility will be needed at this beginning of transformation . Cooperation will be necessary for humanity, forcing it to roll up its sleeves and regain some courage . Without determination , nothing will be possible.
Yes, humanity will continue to progress . A shift in collective consciousness is underway. And even if there is still a lot of fog, on a general level, since 2020, we are witnessing the birth of a New World…
Kindness will become more contagious. We will seek more peace , both internally and externally. The need to take a break, to regain strength, will be felt. We will also seek more harmony with each other.
We are moving towards a fairer, more spiritually open world . We can expect more responsibilities , both individually and collectively.
We will be more and more sensitive to climatic disturbances (which will continue to increase), ecology will be at the center of our concerns. If some men are still disrespectful of nature, many will begin to shout loud and clear the need to change mentalities. The need to find a healthier, greener way of life will be felt more and more.
Fashion will be for well-being in all its forms. Our way of consuming is also likely to change. Yes, a return to values, to move towards a fairer world, will become more common, even if everything is still far from idyllic.
And even if the first half of 2023 is still tough (economically and socially), a wind of responsibility (individual and collective) will begin to blow on our planet. We will have to let go of our fears, to dare to take back our power and finally think about future generations with more awareness!!


2023 ON THE VIBRATIONAL PLAN
2023 = 7.
In 2023 , we will move towards more introspection on an individual and collective level. Between questioning and spiritual openness, we will seek a quality of life . Slowing down our daily lives to get to the point will become an obligation. A wind of mysticism is likely to blow on our chakras . Going green, to better revisit our priorities, will become necessary for the greatest number. Closer to nature, awareness will arise, even if things are still very complicated on the material level and far from being resolved.
We are only at the beginning of this paradigm shift, it will last between 15 and 20 years .
The path of reconciliation with Gaia but also between our body and our soul is finally up to date. The Age of Aquarius is on!


RAM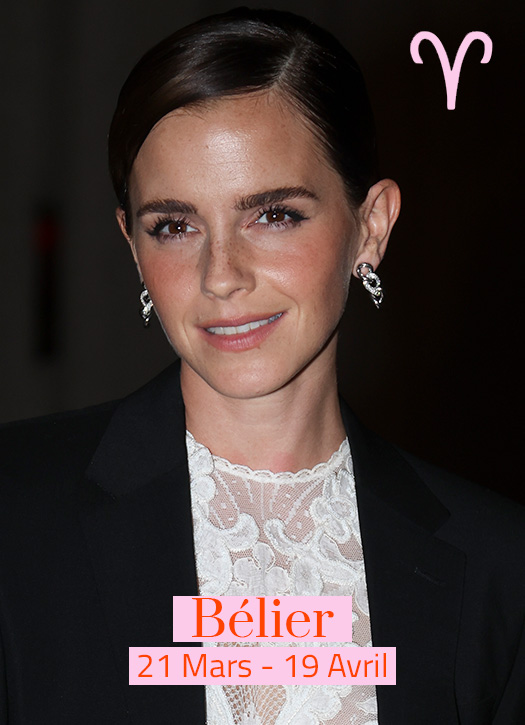 To start the year in style, count on Jupiter again ! Smile: luck guides you until May.
ATMOSPHERE Take advantage of the first semester to move forward. How about going on an adventure ? Dare to take up challenges . Let go of your fears! Jupiter (luck), in your sign until mid-May, has you covered. Saturn (seriousness) and Pluto (transformation) help you shake up your habits. Your potential is valued, take risks!
BUSINESS SIDE? Until mid-May, the chance is there. Your initiative is rewarded. Embrace new projects, shake up your habits, the unexpected awaits you. From May 16, you will be more rational, determined to keep your feet on the ground, efficient and courageous. Responsibilities will multiply, say " Yes " to life! You will be up to it.
FINANCES? Do not play too generous souls (especially the first 5 months of 2023). To do this, limit your expenses . From May 16 and until the end of the year, you will see your income increase, then you can let go. Your situation will become more stable and you, more relaxed.
HEART SIDE ? You are now even more open and pleasant. Optimistic and enthusiastic , you will be sought after. New friends will come to you. Between improvised aperitifs and multiple invitations, you will be overbooked. Live life to the fullest, your good vibes will become contagious.
IN DUO… Shamefully take advantage of this beginning of the year to taste the forbidden fruit. Harmony and fulfillment will be on the program for the first five months of 2023. Wedding , baby , real estate investment … Everything will be possible. From June to October, between love and complicity, you will be delighted.
ALONE ? How to resist your magnetism? Your radiance will attract more than one soul in pain. Opt for sincerity , you will be spoiled for choice. Until autumn , love invites itself to your home. Dare to open the door to him and believe in your lucky stars. Your magnetism will not leave anyone indifferent. Entirely still as passionate, you will be looking for your soul mate. If until the fall everything is possible, you will also be in great demand, many opportunities for meetings will be there.
IN FORM? Fill up on good vibes from January to mid-May. The energy will be there. Listen to your body's needs and you'll be right on top.
MY ADVICE? Learn to better channel your energy and life will do the rest. In 2023… Boxing will help you!
WHICH ELIXIR TO STAY ZEN? The impatient .


BULL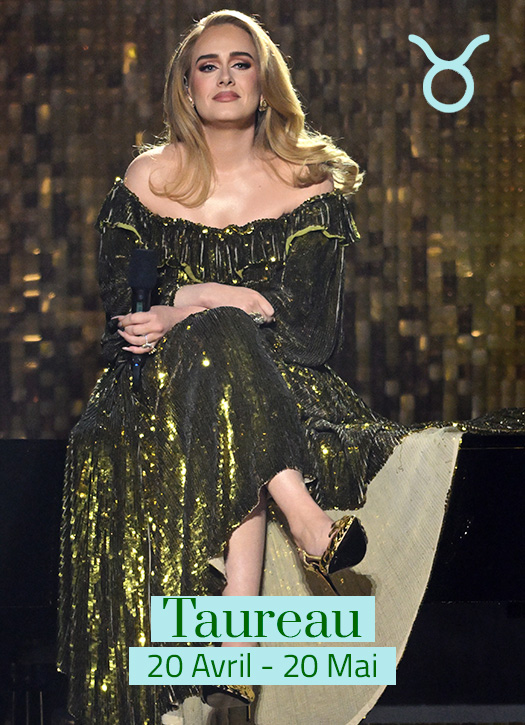 Jupiter squats your sky from the month of May… Dare to believe in your lucky star!
ATMOSPHERE Step up a gear! The stars encourage you. From mid-May, Jupiter (Luck) settles in your home, for the happiness of your chakras . Dare to trust life, it will roll out the red carpet for you. All you have to do is redouble your efforts and shake up your habits. Even though Saturn (in Aquarius ) always excites you, forcing you to watch where you step.
BUSINESS SIDE? Take advantage of this beginning of the year until April to lay the foundations of your most audacious desires . Between reflection and organization , you will have time to consider beautiful projects . From mid-May until the end of the year, Jupiter (at home) opens more than one door for you. Dare to innovate, it's time to make your most indecent desires come true. You will finally reap the fruits you have sown.
FINANCES? No madness, at least until mid-May. Imitate the ants and snub the brainless cicadas . Foresight will work for you. Then, let loose from May until the end of August. Between pleasure and relaxation , you will find a certain lightness. From September, you will find a good financial balance .
HEART SIDE ? More open, you will be ready to open your door and meet new people . Your social life will resume pretty colors and you with it. Multiply the unexpected outings and last-minute invitations , life will be waiting for you! This is an interesting time to move the lines and renew your surroundings.
IN DUO? Spring will help you smile again . You are entering your season, that of your fulfillment. As a duo…it will be even better. Gourmet of everything, you will no longer hide your sensuality , by crunching the forbidden fruit to excess. You might even say " yessssssssssssss! " in front of the Mayor. Breathe, relax, happiness will be right at your feet.
ALONE ? You won't stay that way for very long. Your zen attitude will become sexy. Your confidence in yourself and your magnetism will become convincing and you, even more confident. This is a great year to open up to ordinary mortals, you could even make THE long-awaited encounter, the one you've been waiting for! From April to June, the planets will help you open your heart. New feelings will bloom!
IN FORM? Save yourself until mid-May, then kick into high gear with more obvious energy . Until December, you will be able to move mountains. Aero-dynamic, you will overcome obstacles and exceed heights happily.
MY ADVICE? Chi va piano va sano. So let's calm down!! In 2023, use and abuse essence massages .
WHICH ELIXIR TO STAY ZEN? Until May, the olive will help you keep in shape).
GEMINI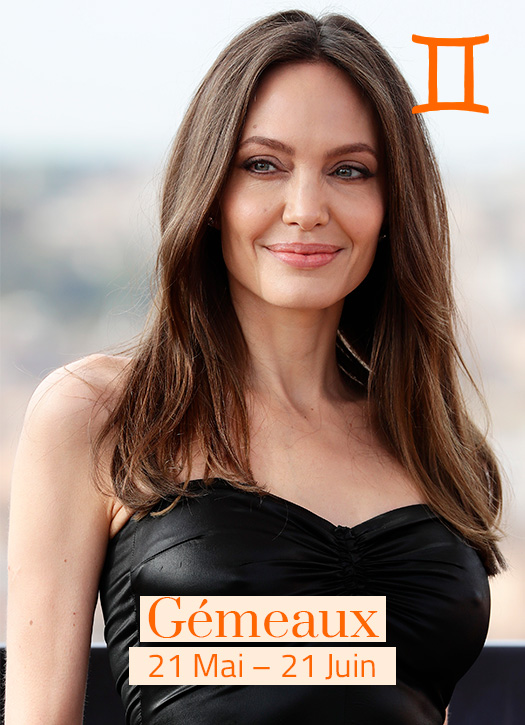 Jupiter accompanies you until mid-May. Luck beautifies you… Dare to abuse it!
ATMOSPHERE The planets support you and you are even more open. Curious about everything, you will keep your youthful air which will work in your favour, by adding a pinch of wisdom , even maturity (thank you Saturn ). Lightness and depth will perfume your exploits and in all areas of your life. Jupiter (the enthusiast) will help you until mid-May to move forward. Initiatives and actions will succeed you. Then, from this date, take care of your patience and preserve your achievements.
BUSINESS SIDE? Take advantage of this beginning of the year to get off to a flying start. It will be time for efficiency and the success of your most indecent plans. Dare to knock on doors, they will open more easily. Find a new job ? It will be possible! Consider a change in focus as well. Then, from the middle of spring until the end of the year, respect the value of time and bet on stability by consolidating your bases.
FINANCES? Always a little too cicada , you will still play drilled baskets at least until the end of March. What if you took the example of your neighbor the ant ? Reason would prevail over buying fever . From April to June, investments will succeed, think about it! From August, relax: spending for pleasure will enchant you.
HEART SIDE ? From January to May… the time will be at the opening. You will love going out, moving, meeting new people, your radiance will be contagious. Then, from spring until summer, choose your surroundings better! You will avoid wasting time.
IN DUO? Opt for sweetness and you will be satisfied. Respect your fast pace, at least during the first 5 months of the year, as much as your need for independence . Then the duo life will flow in harmony. You will finally be able to recharge your batteries to better understand your new projects .
ALONE ? Freedom will be essential to your well-being. Flirting, yes! Commit too long term, no! You will like to seduce , to please , to play butterflies, but there is no question of taking root in the shade of an oak tree. Too many external solicitations will push you to surf the wave of superficiality ... Your favorite sport!
IN FORM? Between stress and overwork , you will have to learn to breathe ! Between April and June, force yourself to take breaks regularly, even if the energy is there! Yes, you will have fishing!
MY ADVICE? Do not confuse restlessness with nervousness ! In 2023, practice Conscious Breathing without moderation!
WHICH ELIXIR TO STAY ZEN? Verbena , to learn how to relax between two appointments!
CANCER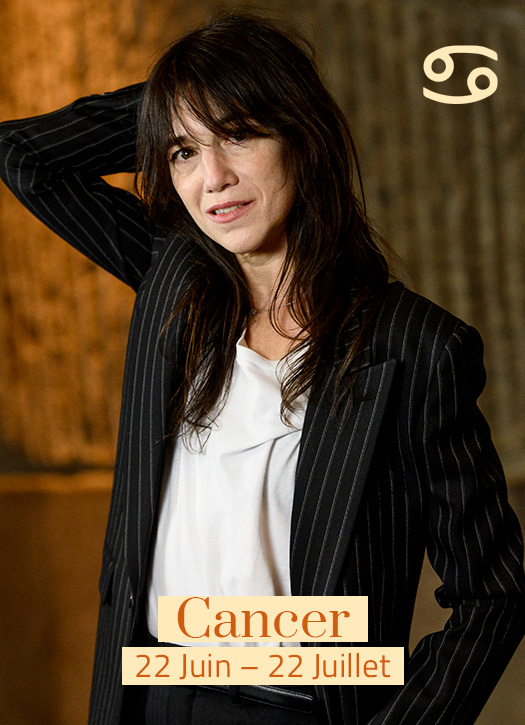 What if you step out of your comfort zone? Just to explore other playgrounds!
ATMOSPHERE If the beginning of 2023 gets off to a good start, you could well drop your oyster shell, from mid-May, and launch into a wild dance. From spring , Venus (love) will not fail to awaken all your senses. Summer promises to be boiling hot, and you, much less shy, not to say… indecent. On March 7, Saturn (wisdom) and Neptune (dream), will compel you to explore other fields of consciousness. From May to December, Jupiter (luck) will turn in your favor. The opportunities will multiply.
BUSINESS SIDE? Attention ! Stress awaits you! If the responsibilities embellish your ego, the lack of breath may make your pretty heart waver. Take recovery breaks more often. Until April, you do not see the day. From May, stability reassures you, broadening your skills delights you, you then become passionate about new horizons. Until September, you deepen your working skills . More passionate, you approach the last 3 months of 2023 with enthusiasm .
FINANCES? More managerial than usual, you will be able to enjoy the pleasures of life, like a cicada , but by borrowing the wisdom of ants . As a result, you will feel more secure and can bet on tomorrow with complete peace of mind. Luck will do the rest!
HEART SIDE ? More open, you will more easily accept outings and invitations, even improvised ones. Your friends will appreciate your availability. From mid-May, Jupiter (luck) will get involved, allowing you to form new relationships full of pleasant surprises.
IN DUO? Building for the long term will reassure you. Bet on trust, you will not be disappointed. The new objectives (duo) will enchant you. You will lead the game, to make your dreams come true. Your partner will follow you. Take advantage of the good waves of Venus (love) in your sky between May and June to consolidate your relationship.
ALONE ? More chilly, even stressed at the start of the year, from Spring, Jupiter (luck), helped by Venus (love), gives you back the taste for love. Everything is possible, even a crush. Dare to reveal yourself! No more stories from yesterday, hello swallows! Joy beautifies you. The month of June forces you to reveal yourself, summer (your season) warms your heart.
IN FORM? From January , channel your energy better, if you don't want to end up on your knees in May . Between stress and overheating , you risk running out of temper . Fortunately, the planets, sensitive to your emotions, will come to your rescue from mid-May. You will then be able to recover and better manage both your time and your energy.
MY ADVICE? Take the height, manage your emotions. Luck will do the rest from the lovely month of May. In 2023… Get some fresh air as often as possible by the sea!
WHICH ELIXIR TO STAY ZEN? The Wild Rose to stay optimistic the first 5 months of the year.
LION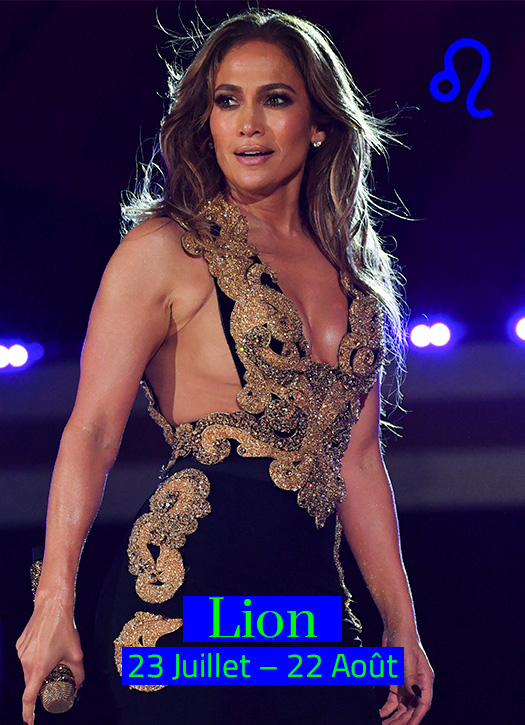 Jupiter holds your hand until mid-May. Saturn lets go of you in March. So smile!
ATMOSPHERE From January to mid-May, you will benefit from the support of Jupiter . Take the opportunity to shine with all your fires. Expand your horizons. Dynamic and convincing, you will become magnetic. Enthusiasm and expansion will make you a winner. If until March, Saturn (the great sage) forces you to consolidate your love ties, from spring on you will feel lighter. Catch opportunities on the fly. From mid-May, Jupiter (luck) turns its back on you. Watch out, frustration sets in. No need to impose yourself at all costs, you might regret it.
BUSINESS SIDE? Take advantage of the start of 2023 to conquer the world. Determined and active, you will be supported by Jupiter (the Magnificent) until mid-May, you will know how to get noticed by taking great initiatives. You will often have the last word. Assuming your responsibilities with courage and ambition. Go beyond! Saturn will force you to meet your commitments until March, after which you will feel like you are driving with the handbrake, despite the support of Jupiter . Calm down, your wisdom will help you make the best choices.
FINANCES? Generous and ambitious, you will approach 2023 with your heart on your sleeve and your wallet wide open. The expense won't even scare you. However, you will have to calm down from May. Between restrictions and frustrations, you will preserve the balance of your budget on one condition… you get back. You will get there!
HEART SIDE Open and expansive, you will become contagious. Your social life will be booming at least until May. Your friends will chase you and new ones will solicit you. Remember to save money, especially from spring onwards .
IN DUO? Still a little frustrated at the start of the year, you will regain your smoldering gaze from March. Take the opportunity to consolidate your relationship and clarify your desires . Freed from Saturn (the moralizer ) and boosted by Venus in Aries, you will ride the wave of lightness. Between June and October, Venus squats your sky for the happiness of your chakras . So even if Jupiter plays spoilsport from May, you will still be able to please and seduce with a simple smile.
ALONE ? Freedom darling when you hold us!! This is your most beautiful motto in 2023! Love, yes, but in the plural it will be even better! Adept at polyamory , you flirt happily and indecently, without worrying about the next day. Confidence and enthusiasm will accompany you. No need to cling to your mane, otherwise you will leave feathers there...
SHAPE More punchy, you will find pretty colors. Saturn and its coldness will finally let you go. Mars (action) in Gemini boosts you into summer. Watch out for your sporting excesses though. Remember to relax more often! Walking in nature would help you overcome the whims of Jupiter and illuminate your aura.
MY ADVICE? Be nicer to yourself. Take a closer look at how far you've come and congratulate yourself more often! In 2023… Connect to your " Higher Self " more often !
WHICH ELIXIR TO STAY ZEN? Oak will help you let go !
VIRGIN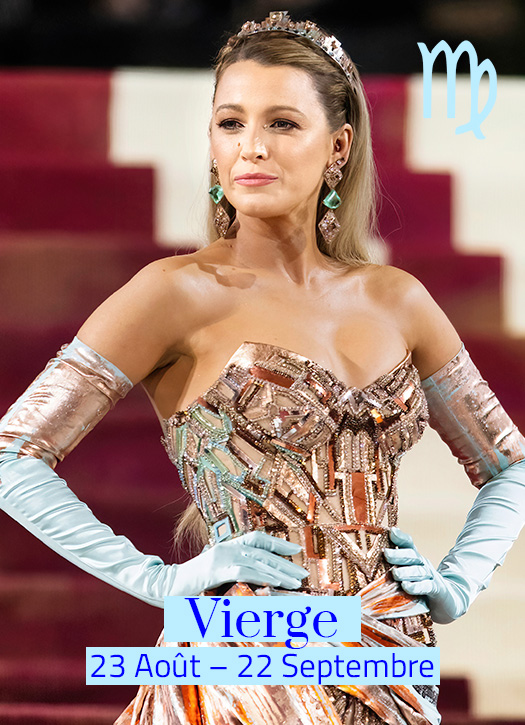 " Dare! "will be the word of your year. The change is now !
ATMOSPHERE The questioning is underway! The planets support you. Pampered by Jupiter from mid-May, always boosted by Uranus , you will know how to give meaning to your life. Yes ! New opportunities are beckoning you. What if you let go of your chronic wisdom to embrace madness? Dare to believe in your lucky star. And if the doors open too quickly for you, turn your mind OFF and step on the accelerator, you won't be immune to a stroke of luck. The summer will be hot… The summer will be beautiful!!
BUSINESS SIDE? Wait for spring to catch opportunities. Now is the time for the long-awaited change, there is no need to backtrack. Say " Yeah! " to the challenges. Roll up your sleeves and move the lines of your destiny. You will live up to your ambitions. Show your hidden talents, they will be unmasked anyway.
FINANCES? If the start of 2023 is a bit tight, relax, from spring your finances are balanced. Your ant reflexes will be fulfilled and you… reassured. Impossible to let yourself be tempted. The superficial will be banished and your financial commitments will always be respected, on time.
HEART SIDE ? Between complicity and easy living, you will seek sincere and solid friendships to enjoy life with ease. You will like to exchange with your loved ones and will know how to appreciate life at its fair value.
IN DUO? Get ready to be happy together. And if you take the opportunity to go for a walk at the town hall ? Commitment being one of your most beautiful qualities, don't hesitate any longer, say yes to it. From spring to summer, a carpet of rose petals will lead the way. Take out the laces and the candles , it's time! But do not forget your grain of madness.
ALONE ? Let go of your photo albums, your remorse of yesterday and finally open a new love chapter . Dare to put yourself in danger, open your heart. The unexpected awaits you. You are not immune to pleasant surprises. For that, you will just have to still believe in it, let go of your silence and embrace recklessness.
FITNESS Breathe and light up your neurons. The light will invade you and the energy will follow. With you, it's all about the mind. Put your parasitic thoughts and your chronic doubts in the closet and rest on a new energy, that of a successful year. Promises are just waiting to be validated (by you!).
MY ADVICE? Discover yourself more often. Imitate the cicadas… Dancing and singing will delight you! In 2023… Party at least once a week!
WHICH ELIXIR TO STAY ZEN? The White Chestnut to calm your overheated mind.
BALANCE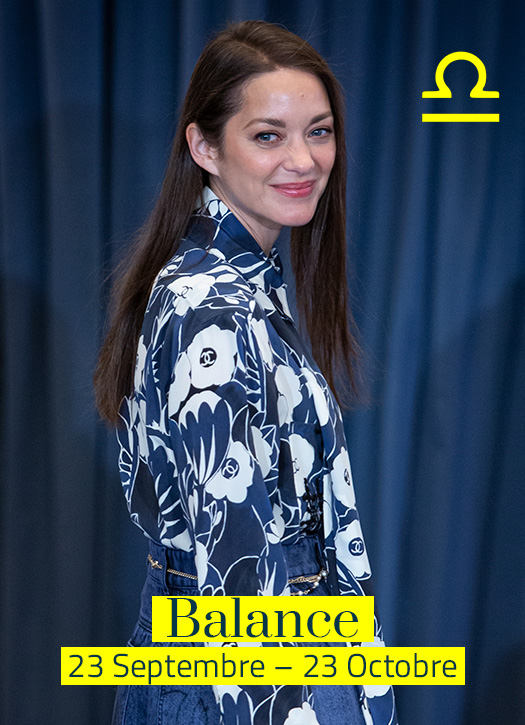 Forget the hesitations of yesterday! Hello innovation … and why not?
ATMOSPHERE You, the most indecisive of the gang, will not fail your reputation. However, Mercury ( communication ) could well open your mind to other horizons, to give meaning to your daily life. For that, you will have to let go of your doubts. You can count on the generosity of Jupiter (luck) until mid-May. Look yourself in the face and ask yourself the question clearly: What do I really want? Only you know the answer.
BUSINESS SIDE? It will suffice to position yourself, to see the doors open on your way. It's time for transformation, on one condition… really decide. Take back your power and set out on a path. The novelty will be welcome, it will succeed. Two solutions, or you consolidate your achievements, or you choose a new direction. Make your wishes, they will come true, especially if you trust yourself.
FINANCES? Wisdom will succeed you. Stability and investments will be there to ensure more stable days. Reassured and thrifty, you will approach 2023 without going crazy. Keeping control of your purse will delight you. Continue, you will be preserved.
HEART SIDE ? Take advantage of the first 3 months of the year to stick your nose out. Your friends will be waiting for you and life will get impatient. You will question certain relationships, let go of others, just to lighten your address book.
IN DUO? Put things right, gently at the start of the year. Clarify what needs to be, to better relax. From January to March, favor communication (as a duo). From May, your body may well wake up and your libido will inflame your partner. Back to school will find you in great shape, to embrace new projects and find yourself on the same wavelength with your fiancé e.
ALONE ? Yes, you will be in style, to approach the year positively. Perfume yourself with good vibes and confidence in yourself, in others, in life... and you'll be done! You will surprise more than one and turn heads without even realizing it. Seducing with impunity and flirting with indecency will amuse you! Let go !
FOR SHAPE Here's a pretty face! New resources will be available, allowing you to reveal your hidden talents . You will know how to highlight yourself and surpass yourself. You will then find a beautiful energy , both physical and moral.
MY ADVICE? The time has come to look your life straight in the eye and finally know what you really want! In 2023… Go dancing more often. Between Zumba and Salsa , you will find your rhythm!
WHICH ELIXIR TO STAY ZEN? Scleranthus to cure your chronic indecision.
SCORPIO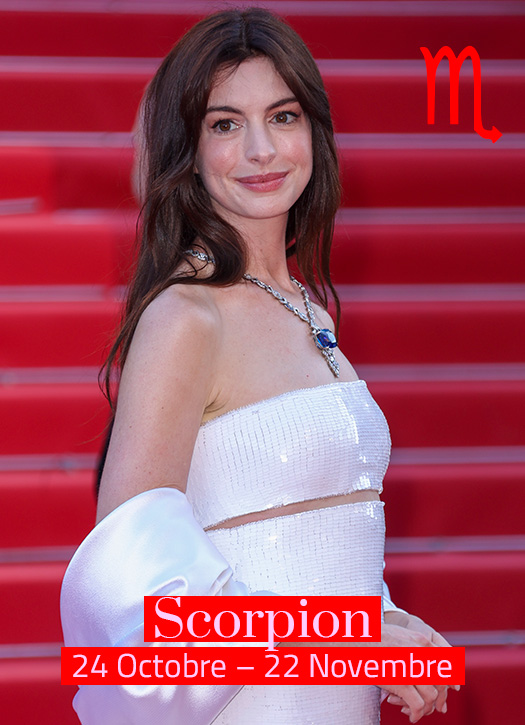 Do you like challenges ? Perfect ! Life will force you to meet them.
ATMOSPHERE Drop your arms, embrace compromise and you will achieve your goals, with your collaborators but also with your spouse. Beginning in mid-May, Jupiter (the Magnificent) in the association sector will push you towards agreements and contracts . From the month of March, Saturn (the serious) will let you go and push you to engage with enthusiasm. This is the promise of a beautiful balance in love.
BUSINESS SIDE? Jupiter (the expansion) in the sector of your work will force you to shift into high gear until mid-May. You will know how to value your qualities, to get noticed better. Imposing yourself will be obvious. From June, you will enjoy taking on new responsibilities. Negotiations will become child's play for you. Signing new contracts , winning new markets… all of this will boost you. You will remain at the height of your ambitions.
FINANCES? You will aim for financial balance, you will get there! Between new investment and request for a bank loan , you will be on the job. As a result, you will even succeed in putting your banker in your pocket. Respecting your commitments, you will also know how to keep your accounts like a pro!
HEART SIDE ? As soon as spring arrives, you will be open to new friendly encounters, you will let yourself be approached, even… tamed more easily. Accepting invitations and outings of all kinds, you will abandon your reputation as a savage, to transform yourself into a lamb.
IN DUO? The planets will inspire you to commit more seriously. You will assume your responsibilities until the end. Daring to even go so far as to say YES in front of the mayor. Considering expanding the family could also appeal to you. This is a vintage year for daring the impossible. It's time to make up for lost time...solo.
ALONE ? Bye bye loneliness, welcome to the duo! To join the club of lovers, believing in great love will succeed. Open your heart and shake up your habits as a hardened old bachelor. Make room in your closets. The story is likely to accelerate and may well go faster than the music!!
FITNESS Sensitive to others and to good vibes, you will also be vulnerable to any negativity , like a blotter. To keep smiling, choose your friends better and run away from an environment that is too toxic . A zest of spirituality is likely to seize your chakras. Let yourself go!
MY ADVICE? It's time to reveal your sensitivity. For that, let go of your reputation as a winner! In 2023… Opt for a combat sport! The black belt will make you even sexier!
WHICH ELIXIR TO STAY ZEN? The Walnut will protect you from bad vibes!
SAGITTARIUS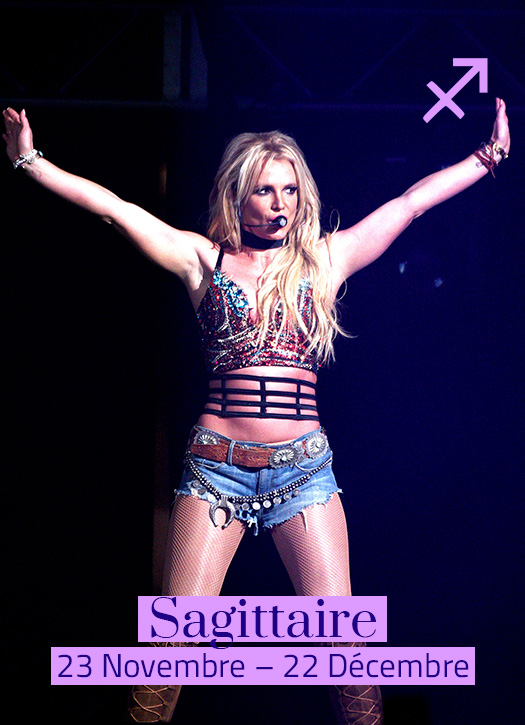 Embrace your specialty: optimism !
ATMOSPHERE Take advantage of Jupiter (luck) until mid-May (in the area around you), to maintain good relations around you. If Saturn (the grandfather), still disturbs the atmosphere, from March, take height. Reflection will succeed you, impulsiveness will do you harm . Maturity will save you, here is a great opportunity to grow, by asking yourself more than one question. Always look at the half-full glass of water.
BUSINESS SIDE? The challenge of the year 2023 ? Learn to better manage your time! Saturn will put you to work, giving you no gifts. Focus on the essentials. You, the finest archer in the gang, practice hitting your target right on target. You will then have won the admiration of your superiors, and won more than one bet. " Patience and determination are worth more than strength or rage ": make it your rallying cry… The others will follow you.
FINANCES? Treat all forms of buying fever , you will have no choice. Jupiter and Saturn (the bankers of the band) will force you to tend to your desires. No question of succumbing to temptation , hold your purse strings tight, deep in your pocket. You will relax them later.
HEART SIDE ? This is a year when superficiality will strike. Your noble authority will make you demanding and difficult to approach. Will not become friends with you who wants! You will have to show your credentials to be entitled to your trust . If you put a little oil, just to show you more tolerant?
IN DUO? Stop or again? The answer will depend on the depth of your feelings . If life (in duo) is really not a calm river in 2023 , you will need to add a touch of patience to undo the knots. Some fine-tuning will be necessary to clarify certain gray areas. No need to try to postpone the deadline.
ALONE ? Less affordable, you'll be left on your toes a little too often. Difficult to approach, you will not always show yourself in your best light. With a striking smile , accompanied by a lack of commitment, you could be wallowing too often! Make an effort… Be kinder!
FITNESS Press " pause " and take the time to slow down . It would be essential to come back to you, to better follow you and regain your power. Flee stress , recharge your batteries as soon as you have the opportunity. Listen to yourself more often and follow your desires all the time.
MY ADVICE? Combine business with pleasure… Listen to your body more often while maintaining your pretty smile. In 2023, traveling physically will delight you, traveling mentally will enchant you. Get started with meditation.
WHICH ELIXIR TO STAY ZEN? The Gorse to cure your dissatisfaction!
CAPRICORN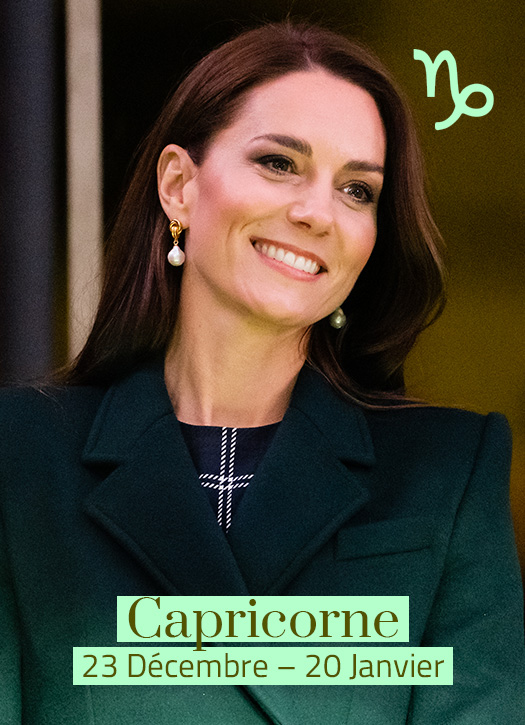 Change is calling you… Answer it with a big " Yesss! "
ATMOSPHERE Make one (or more) wishes! You will have every chance of being heard and rewarded. From the month of March, Saturn ( wisdom ) rolls for you. Jupiter ( luck ) gets involved from mid-May. Uranus will continue to shake up your habits. This has been a year full of surprises. Expect the best. Between intuition and trust, you will begin to see life in color. Innovating will wake you up. Embrace the novelty and you will be in heaven.
BUSINESS SIDE? The time has come to shake up your plans and open your arms to change. Listen to your most buried desires and finally respond to your aspirations. It will take just one push from you to transform a well-structured routine job into a professional revolution . Dare the unexpected, you will not be disappointed.
FINANCES? The planets support you. The time will be to balance your finances. You, the most far-sighted of the gang, will be armed to meet your commitments and assume your responsibilities. Between " give and receive ", you will find your account there, your finances will follow. Your intuition will also be very useful to you.
HEART SIDE ? The heart on the hand, you will become popular. Your friends will be fans of you. Between multiple exchanges and moments of warm sharing, you will feel good, surrounded by your loved ones.
IN DUO? Life (in duo) will enchant you. Projects will be welcome and you will be open to new commitments. Get married , have a baby , enlarge the house … Everything will be possible, since you will want it. Dare to take the plunge with enthusiasm , happiness awaits you around the corner.
ALONE ? You are not immune to a thunderbolt. Uranus (in the sector of your loves), will continue to revolutionize your loves. More confident, you will be ready to open your heart and more if you like. Don't hesitate any longer… Life will surprise you and for the better.
FITNESS Energetic and efficient, you will approach life like a winner. With morale to match your ambitions , you will be punchy enough to meet all your obligations. Recreational beaches will be welcome.
MY ADVICE? Learn to relax more often and you will look younger! In 2023, practice jogging to wake up your serotonin !
WHICH ELIXIR TO STAY ZEN? The White Chestnut will save you thinking!
AQUARIUS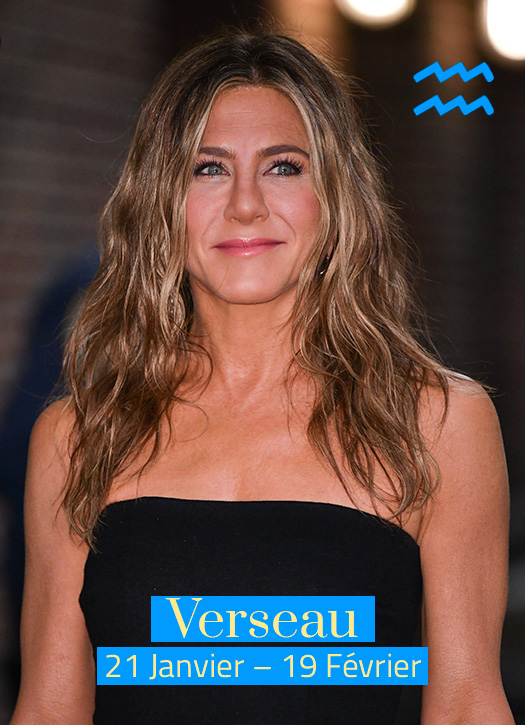 A new adventure awaits you… That of your new life!
ATMOSPHERE Jupiter ( luck ) accompanies you until mid-May, Saturn ( austerity ) leaves you in March and Pluto ( transformation ) comes to visit you from March to June. This is what upsets you. Yes, change is on the way. Hang on! Creative and inspired, you will approach the future with fresh eyes.
BUSINESS SIDE? Take advantage of the support of Jupiter ( luck ) until mid-May to build your future with enthusiasm. From March, you let go of the handbrake. Until June, Pluto ( change ) gets involved and you upset your plans. Open up to other horizons. A new training catches your eye? Do not hesitate !
FINANCES? Your caution will protect you from any unpleasant surprises. The ant will have nothing to envy you. Stay confident, your seriousness will pay off. You will know how to go to the essential , eliminating the superfluous. As a result, your banker will have you in the right place!
HEART SIDE ? With an open heart and a free spirit, you will seek change. Your friends will be real, and you… authentic. Playing with life will stimulate you. Fantasy will animate you. Finally let go!
IN DUO? What if you changed… Everything? Wake up your couple by transforming your daily life, that's what stimulates you. A move would also do the trick. How about a new region? Or a new country? Let's be crazy ! You are ready. Your partner will not be able to resist your desires, as sudden as they are unexpected.
ALONE ? Listening to your emotions, you will know exactly what you need. Put away yesterday's stories and start a new chapter in your life with joy in your heart. Position yourself on what is good for you, learning from the past and preparing for the best!
FITNESS The Age of Aquarius has begun and with it, a new lifestyle ! Make good resolutions from January 1st and respect your decisions. You will be proud of yourself and your willpower. In 2023 , at home, we change EVERYTHING!!
MY ADVICE? Approach the future with optimism… Life will reward you a hundredfold! In 2023… Be even crazier!
WHAT ELIXIR TO STAY ZEN The olive to keep your strength, at least until March!
FISH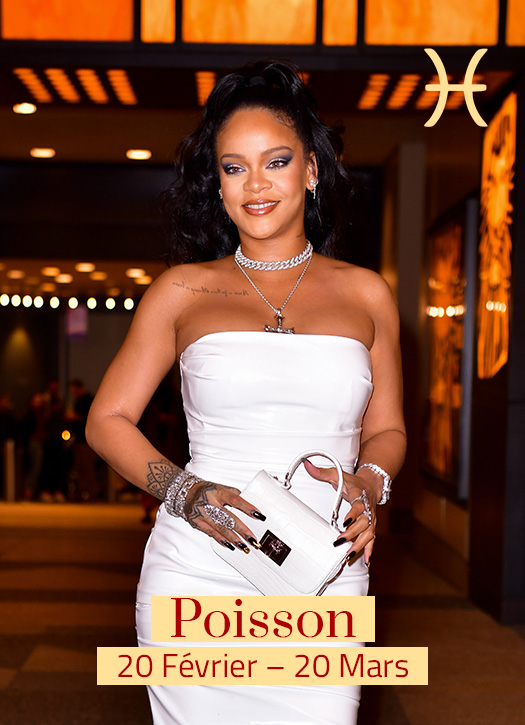 New paradigms are waiting for you… Be ready.
ATMOSPHERE Your open-mindedness will lead you to the right place, at the right time and with the right people. A zest of spirituality will guide you, helping you through this time of transformation. From the month of March, Saturn (the serious), settles in your home, to better structure you. Mid-May, Uranus (the unexpected) then Jupiter (luck) will help you "get your life moving "! Between upheavals, innovations and connections, you will be able to question yourself happily.
BUSINESS SIDE? Change is on the way. Evolution becomes an obligation. Whether you stabilize your situation or decide to undertake new training, it will be positive. An ascending cycle is taking shape for you. You will know how to impose yourself, gently but... firmly. Supported by your hierarchy, you will feel in your place.
FINANCES? Calms you ! No question of cracking at the first temptation. To better manage your desires, learn to curb your impulses. You will need to be disciplined, to take your accounts more seriously. You have the capacity, you will still have to decide. It's up to you to play, or rather to… count!!
HEART SIDE ? With your heart wide open, you will know how to spot your true friends and detect toxic people to flee. Preserve yourself. You will like to trade, but stay vigilant, you will avoid being vampirized. Your compassion could turn against you.
IN DUO? Always listening to your lover, you will multiply the opportunities to rekindle the fire . Happy (as a duo), you will seek intimate moments where complicity and stability will reassure you. Communication will remain the best remedy for the strength of your relationship.
ALONE ? The time will come to the truth. No more compromises , hello authenticity. Listen to your inner voice, it will know exactly what is good for you. Forget yesterday's sacrifices and set the bar a little higher. You will then attract the best person for you.
FITNESS Raise your head and be proud of yourself. Stronger, more resistant, you will show a more determined face and you will succeed. Slow down more often and you'll stay in shape all year round.
MY ADVICE? The more you smile to say no, the more others will respect you! Train yourself !! In 2023… Plunge your head into the large basin more often.
WHICH ELIXIR TO STAY ZEN? The Rock Rose to heal some fears.