Summer is around the corner. And the idea of a stylish aperitif is more and more appealing …
The good news is that we have found for you the coolest venue for the month of June in a chic guinguette spirit that will delight Parisiennes and Parisians longing for holidays and chill moments.
Lip-smacking chill? An evening with good sound, a tasting of authentic products, mocktails and enjoyable moments between friends at sunset.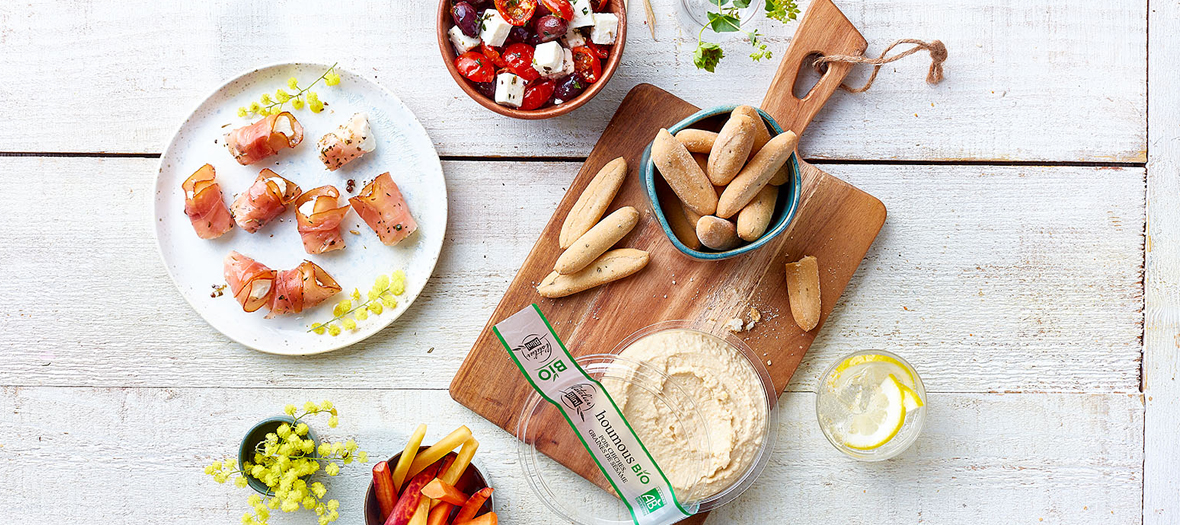 This dreamlike evening with a highly selective guest list is the creation of atelier Blini, that sets forth "The art de of getting together" as a real mantra for a happy hour between friends while tasting good products.
Here, the slabs to nibble on are highly instagramable and feature all the food obsessions of the moment: falafels, guacamole, houmous, tarama, tzatziki and préfou (warm garlic bread.) We don't know about you, but we are already hungry.
How to participate?
Rendezvous on the Insta account of Blini.
This is as far as we will go for the teasing of the temple of "chill-out" where this special event will be taking place on the 14th and 15th of June from 6pm to 11pm. The venue is still top secret.
However, the trendy aperitif label unveils hints to find its address starting the 27th of May…
You solved the riddle and found the spot? Send them an Private Message with the good answer that will enable you to win the open sesame offering invitations for you and your group of friends. Now just click and play!