Natural wine, good sounds mezze to be shared… It's really fun at Baba' ! So what if we had to give you a quick insight? Tel Aviv in the Marais with the happy few de of fashion, advertising and design on deck. You get the gist: the is the new spot to be tested very quickly.
Tel Aviv in the Marais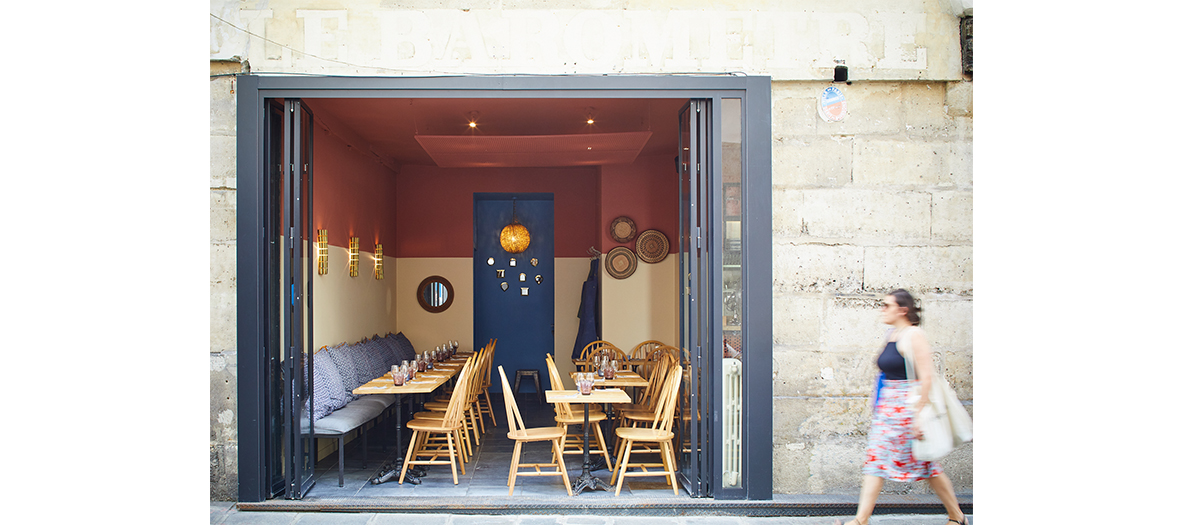 And like any new hot address, there is a great team on deck and a group of buddies behind it all: Thomas Kolnikoff (ex Maison Mère in the 9th) and Jean Noel, (ex-Konbini), a former New York advertizer.
Starting with the AD: studio Rodéo Basilic signs a super slick Parisian decor mixing glass window-displays, an oak bar, brick without forgetting the wonderful illustrations of the Violaine & Jeremy duo.
In the kitchen : Liran Tal, a specialist of the new Med wave, straight from pointur 'Israel four years ago and worked with the top tier: Balagan, Dersou and Mulko...
At the bar or comfortable seated, we share a plated of mezzes: falafels, tarama, merguez with citron, fab houmous (€21) along with good Tunisian bread) sprinkled aniseed and fennel seeds, small fish balls with yogurt sauce (€20) or the Paris-Tel-Aviv with praline-sesame (€9).
In brunch mode on Saturday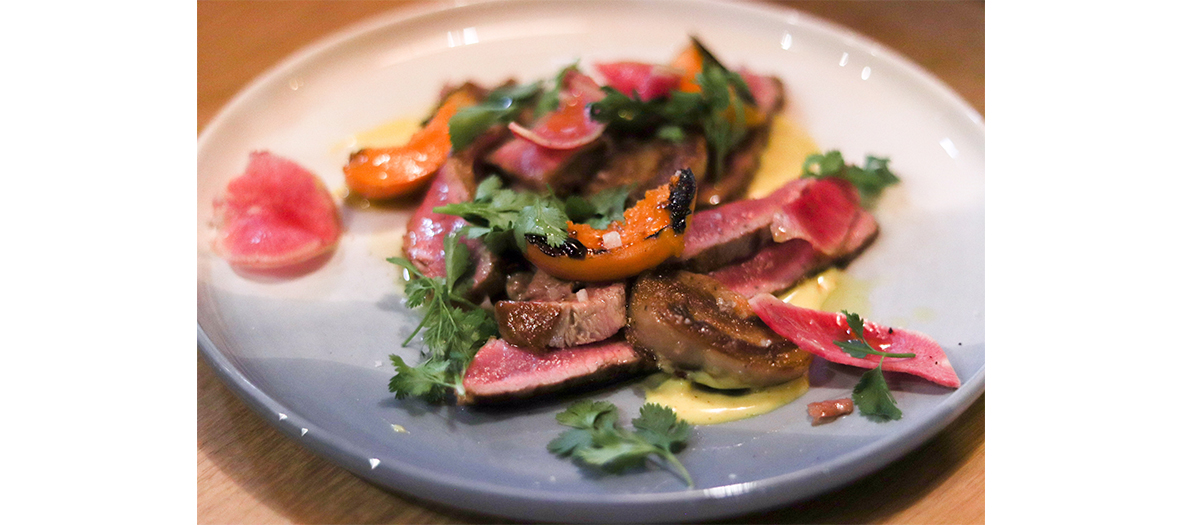 The Saturday lunch menu is ideal for hangovers or a comfy pit-stop while strolling in the Marais. The result: a real chakchouka (€12), its green version (€13) or a schnitzel chicken served with an Israeli coleslaw (€16) as well as a crunchy chocolate mousse with angel hair.
We highly recommend testing their famous Steak'n'eggs (€18), Med foodporn in all its splendor : minute steak, organic egg sunny side up, roasted apples, shoug, tomatoes, tahini sauce and new onions. Yummy
Closed Sunday night and Monday

Also discover the 10 coolest cocktails bars in Paris