An authentic Parisian reporter, Antoine Besse scouts Paris under every angle and knows each nook and cranny of the capital. And to share his discoveries, this successful author is coming out this month with 'Paris, Bars & Restos planqués', published by Parigramme. So whip out your tablets: as a preview here is a small selection of the best atypical restaurants, hidden bars and cool rooftops for winter !
The not-to-be missed rooftop this winter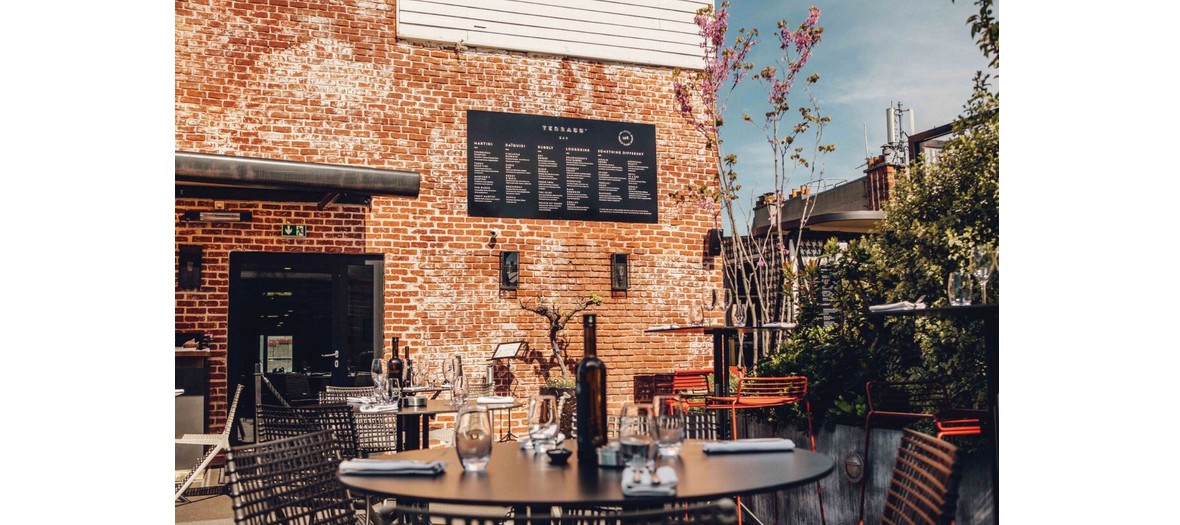 The rooftop of the 'Terrass Hôtel' in the Abbesses district really has a terrific view. You are literally leaning on Sacré Cœur with a 196° view on all of Paris ! In addition, they serve super cocktails (16€) so why not indulge?
Cocktails starting at €16.
12, rue Joseph-de-Maistre, 75018 Paris - 01 46 06 72 85 - www.terrass-hotel.com
The most secret burger of Paris
Head for 'Les Provinces', next to marché d'Aligre and walk into a butcher shop that also doubles up as a restaurant with hamburgers on the menu including a burger with foie gras, and lots more. Pick your meat from the display (veal chip, sirloin, andouillette…) it will then be prepared with garlic potatoes, to be eaten directly in the shop. It's much more simple and better than a plain old burger!
Starting at 8€ for starters and 13,80€ per dish.
20, rue d'Aligre, 75012 Paris - 01 43 43 91 64 - www.boucherie-lesprovinces.fr
The bar that will bluff your latest date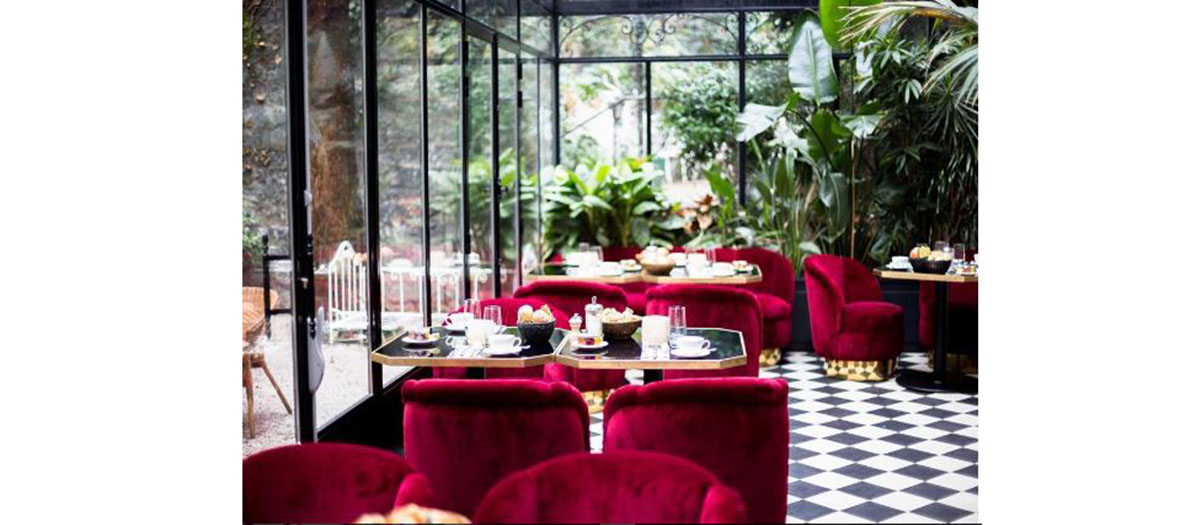 L'Hôtel Particulier in Montmartre: always a winner. Featuring a Winter garden, with a David Lynch touch, and an interior jungle print wallpaper conveying a very special ambiance... Cocktails are tops, concocted by a famous mixologist.
Cocktails starting at 13€.
23, avenue Junot, 75018 Paris - 01 53 41 81 40 - www.hotel-particulier-montmartre.com
An atypical dining room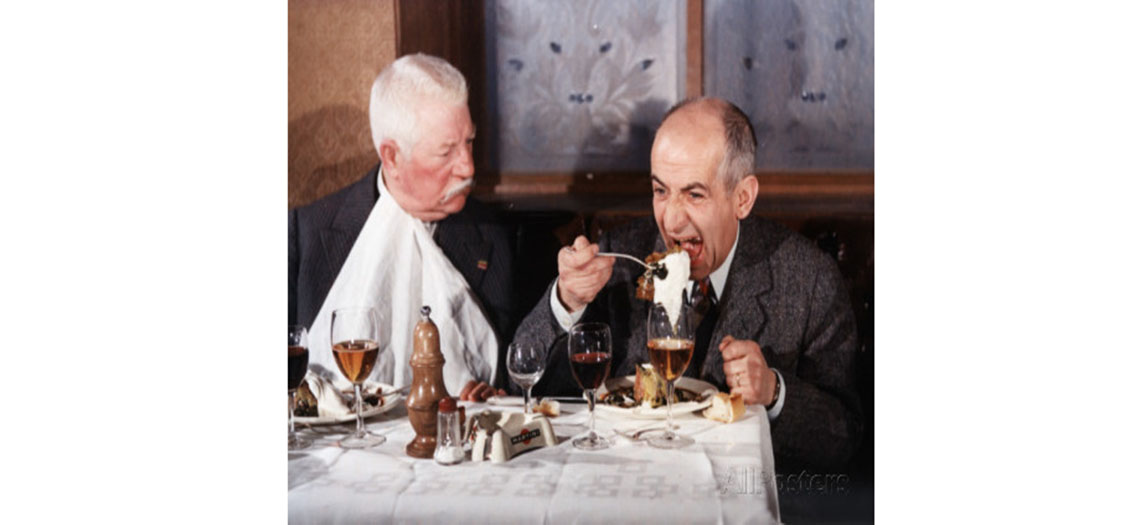 Chez Walczack. To gain entrance, you need to ring the bell and be ushered in—it's very discrete with nothing written on the door. Here everything has remained totally anchored in the 50s, filled with regulars, you really get the feeling that Jean Gabin could show up at any moment ! They also happen to offer menus with as much wine as you can drink… This is an ambiance that has stopped in time and totally surprising.
Starter-dish-cheese-dessert formula 22€.
75, rue Brancion, 75015 Paris - 01 48 28 61 00
The best clandestine bars to go hang out
Madame Louis on the île Saint Louis
It's the former Franc-Pinot, temple of be-bop, taken over by a group of young buddies, filled with energy, who have lots of DJ friends. When you first walk in the bar, the small size takes you a little by surprise, but they happen to have a huge unexpected cellar, hidden behind a small door. Like an iceberg, the largest part of Madame Louis, is hidden below !
Beer, 3€ - plancha, 13€.
1, quai de Bourbon, 75004 Paris - 01 40 51 05 05 - www.facebook.com/chezmadamelouis
Le Blaine Bar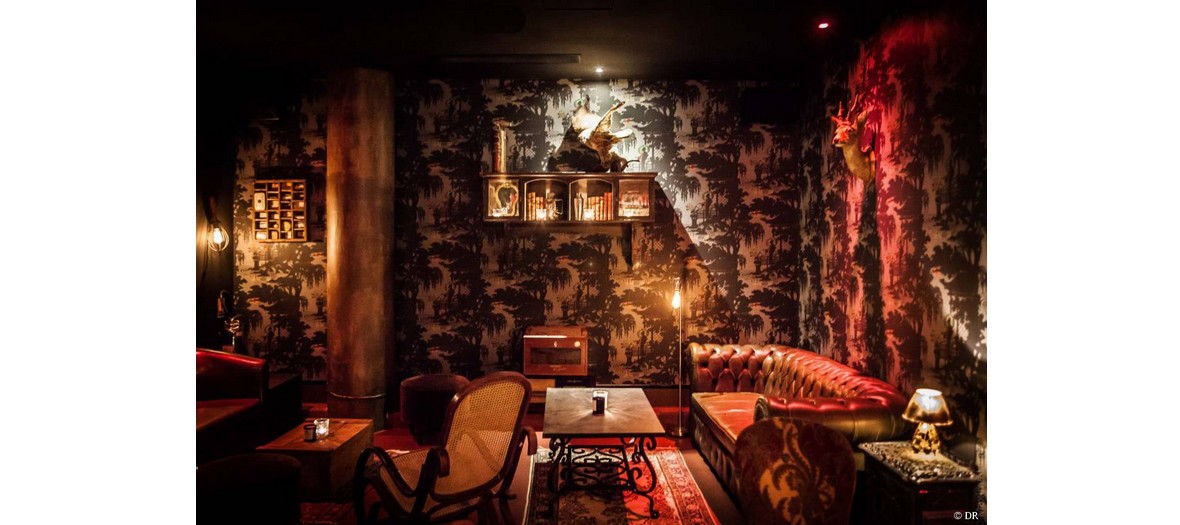 Here is a very upscale address, at the heart of the Golden Triangle. The large entrance door is guarded by a bouncer, because you must have credentials in order to be accepted inside. To acquire the magic word and gain access (the open sesame changes every week), just make a request on Facebook. Inside ? A tiny very chic boudoir with waiters in bow ties that serve you top notch cocktails.
Cocktails starting at 16€.
65, rue Pierre-Charron, 75008 Paris - www.blainebar.com
The most romantic view of Paris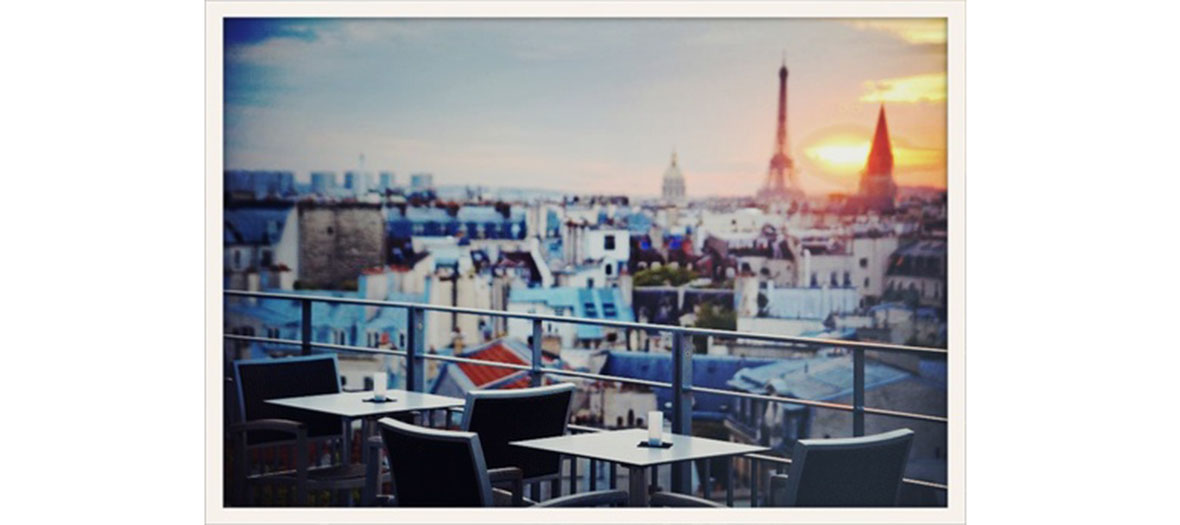 A really different kind of place, at the heart of the Latin Quarter, don't miss the 'Up on the Roof'. As its name indicates, this is a rooftop with a view on Notre-Dame, the Palais de Justice—you can see the Seine, the lights of the passing bateaux mouches… A very unusual spectacle.
Cocktails starting at 17€.
4, rue Danton, 75006 Paris - 01 81 69 00 60
A great hideaway to go work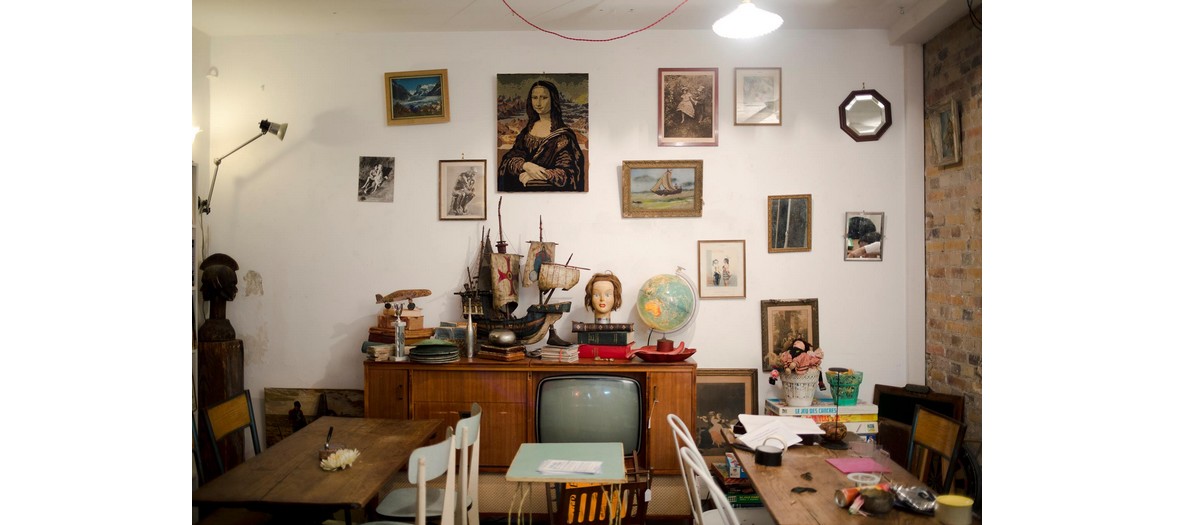 Le Café Curieux. At first, the window-front is intriguing, with a rack of old post cards. Vintage ? Art gallery ? A little bit of both, in fact. In this hybrid café, all the zany decoration can be purchased: old Rahan comic strips, silver process cameras, record players, small gadgets… The home-made pies are delicious and coffee costs 1€. In other words, a great place to get some work done.
Coffee 1€ - tea, lemonade, fresh juices and pastries at 3€
3, rue Scipion, 75005 Paris - 06 18 04 01 14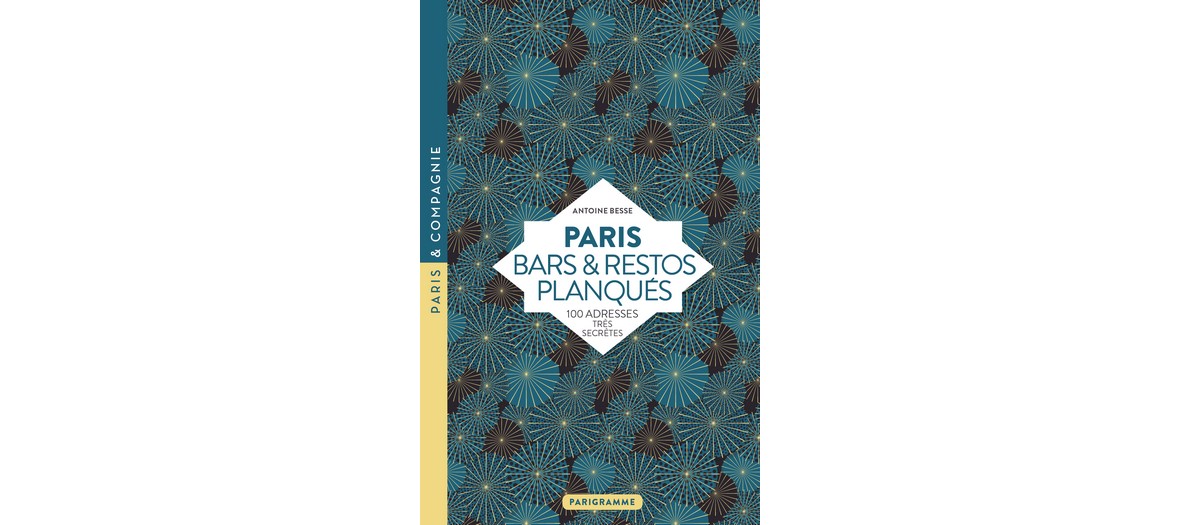 You can discover all these adresses in Antoine Besse's new book, 'Paris, Bar & Restos planqués', 9,90€.