Life is tops for the ex juror of Top Chef. Still at the helm of the Mandarin Oriental kitchens, Thierry Marx, the former Top Chef juror has opened a shining namesake bakery nest to Miromesnil. But careful, this is not an ordinary local bakery, the place is resolutely contemporary. Check out the scooter style chairs, a truly off-the-beaten-track alternative to traditional stools, for an on the spot picnic. Stylish!
Next to a wide array of breads elaborated with Meilleur Ouvrier de France baker Joël Defives, street-food is in the spotlight. And here also, you will be surprised. A well-known fan of Asian cuisine, Thierry Marx has remasterized our good old club sandwiches as makis, aka breadmaki. Toasted bread rolled p with marinated beef, Thai salad (8,50€); cream cheese, salmon, daïkon radish, shizo (8,30€); chicken, Caesar salad (7€). Wild!
A small hunger pang ? Go for the salads : salmon, citrus fruit, apple, kiwi, avocado (11,90€); burrata, strawberry, tomatoes (11,50€). More conventional, but must try, their ham butter cornichon in an inimitable crunchy baguette (4,50€).
Another originality of the place, the master tart, a signature creation made with  shortbread dough and apples marinated in Grand Marnier #foodporn. Yummy also, the brioche crème brûlée and red fruit (3,20 €), the baker's custard (3,80€) and the lemon tart (4,99€).
The plus? The Saturday brunch with tartine/jam + viennoiserie + granola + a breadmaki or an avocado on toast or an egg-in-hole + drinks. Saturday from 10am to 3pm, 25 €.
Open Monday to Saturday from 7:30am to 8pm.
Also check out the first tea salon of Cyril Lignac.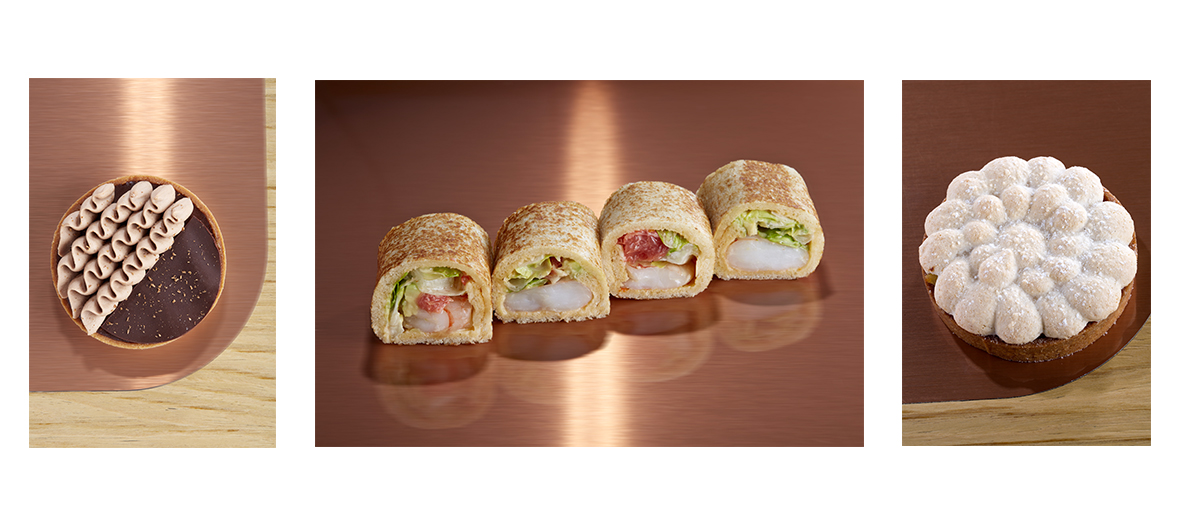 © Mathilde de L'Ecotais