How to merge Sunday comfort foods with our healthy aspirations and good detox resolutions. Zoom on tasty and healthy brunches that will make you feel better.
Les Dames de Granvelle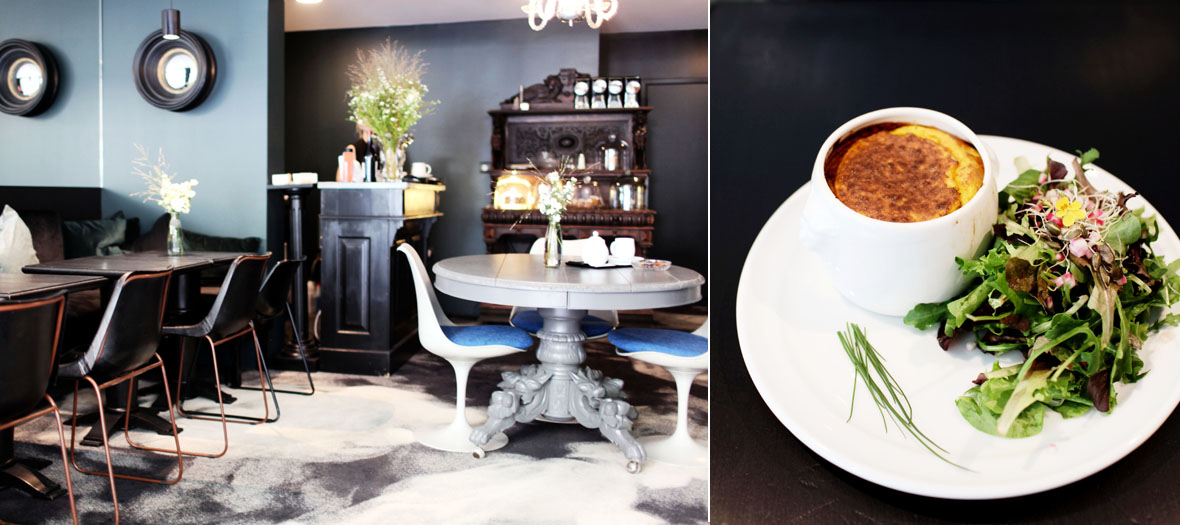 The place: it's the new address that will appeal to twigs, opened by Severine Moureu-Montrossey, healthy pioneer in Paris with Supernature who reinvents the tea salon. By twisting tables covered with white linens and bucolic bouquets, de 60's armchairs and Murano chandeliers, this small very "new Renaissance" café, with bewitching charm has it all. Especially in terms of food, since here everything is homemade with fresh and organic products, sourced from small producers of the Franche-Comté region.

The brunch: for 24 €, fresh juice of the day+ coffee sourced at Coutume or a sublime Earl Grey + baguettes, brioche feuilletée, whipped butter, chocolate spread and jam + house granola + orange blossom and apple-pear sauce. Without forgetting a plate with raw veggies, sausage of Morteau, comté cheese and an avocado toast with poached egg and hollandaise sauce.

The plus: "lighter" plates such as the Renaissance (salad + cereal pancake + tartare of algae + raw veggies + germinated seeds + goat cheese with herbs and kale chips), tofu moussaka or sweet potato quiche. To be noted, the €10 kids brunch.

Saturday and Sunday brunch from 11am to 5pm.
21 rue de Rochechouart, Paris 9e. 01 42 40 56 47. www.damesdegranvelle.com
Isana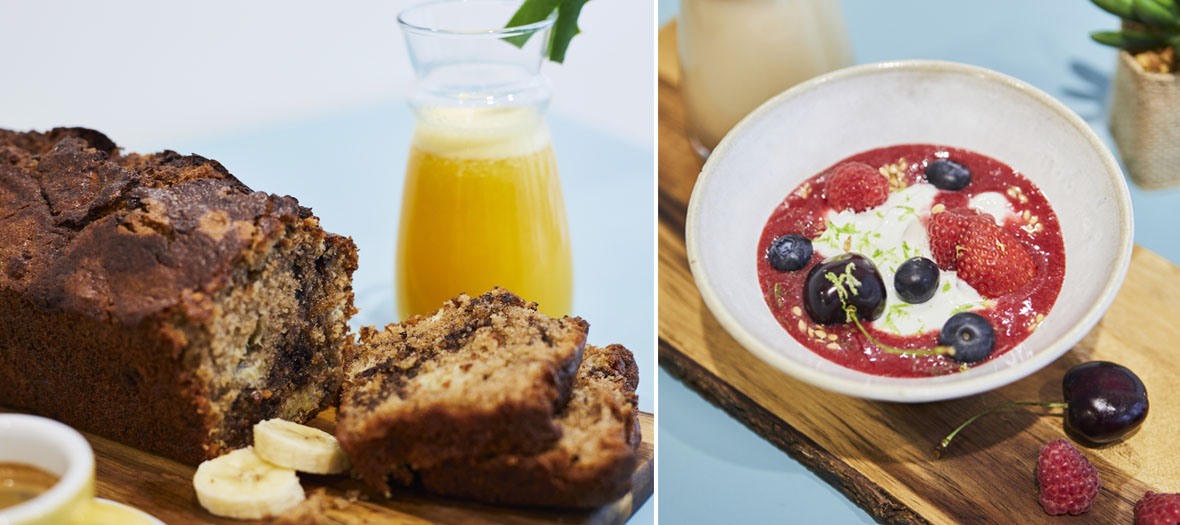 The place: you are at the heart of the most feel good coffee-shop of the 9th. Its signature? Offering best-sellers of Latino food, Mexico-Andes-Argentines. Mora Bowl, ceviches, empanadas, are the house stars in a vitamin-filled filled with tropicool vibes...

The brunch: for €24, you can pick from a buffet covered with comfort food : tartines of guacamole, cucumber, ewe cheese, Mexican humous and almonds, pandebonos—small Colombian breads stuffed with cheese, fresh soup, squash muffin and chia seed, lulo tart –the exotic Colombian fruit, and madeleines with maté.
The plus: all the juices in super food mode such as the star drink of Mexico, Agua de Jamaica with hibiscus blossom, a spicy maté, the famous healthy "lait de Valle" with oat milk and green lemon or a delcious antioxydant made with mango, maracuya, ginger and linen seed.

Brunch every Sunday. First service at 11h30am then 2pm. Reservations highly suggested.
7 Rue Bourdaloue, 75009. 01 42 45 18 72. www.isanaparis.com
Le C.O.Q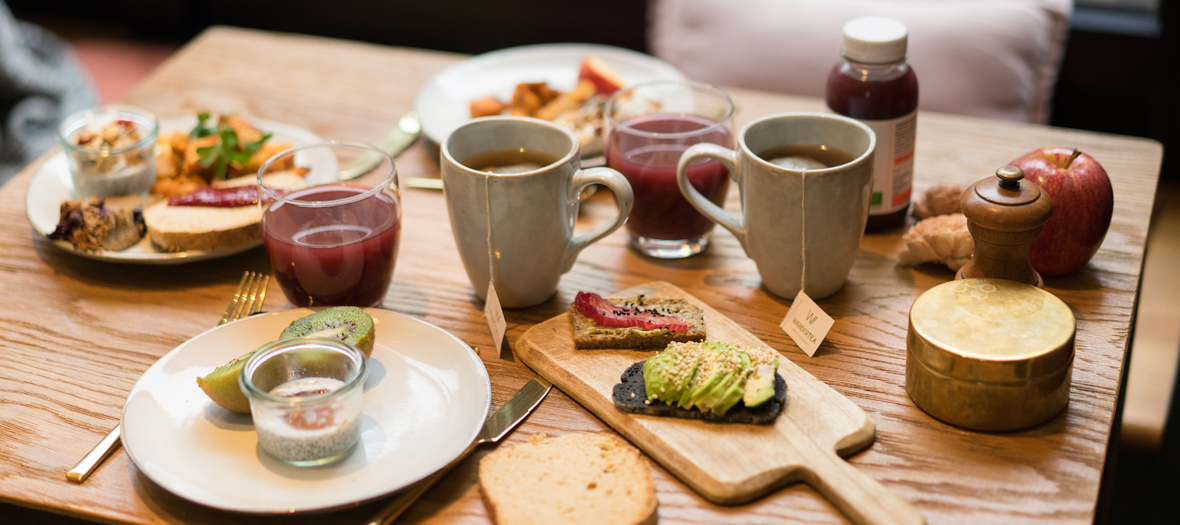 The place. With its decor straight out of Pinterest moodboard (Bauhaus table, cosy tropicool corner, 70s fireplace) and a very keen sense of hospitality, the C.O.Q (for Community of Quality) is the trendy rendezvous of the 13th arrondissement. Once per month, the brunch of the super cool boutique-hosts an amazing healthy corner¬—organic, no gluten, no lactose, but super gourmet.

The brunch. For €35, you can hit the buffet. Health wise: squash scones /feta/olives, tagliatelli of carrots, beet humous, waffles, granola, house "new-tella", tea, coffee, pressed juices.
The plus. The standard buffet is always available for extra servings with veggie quiche, organic eggs, pancakes, Poilâne breads, cakes, squeezed juices, tea, coffee, hot chocolate. While you are there, don't forget the VIP feathered guests of the hotel : 3 charming chicks installed in a 5 star chicken coop.

Two services at 11am and 2.30pm. Reservations suggested.
15 Rue Edouard Manet, 75013. 01 45 86 35 99. www.coqhotelparis.com
Also discover the brunch of Tartine.