So it's not surprising this new addictive address plays the surf-turf card, during an incredible menu we will remember for a long time. It could almost make us ignore the two-fold decor between reminders of Versailles (chandeliers, golden mirrors, mouldings) and references to the modernity of the young duo in the kitchen (bright red sound system, velvet, marble). You think you're seeing double? Quite normal.
Nosy mackerel looking for gourmet pig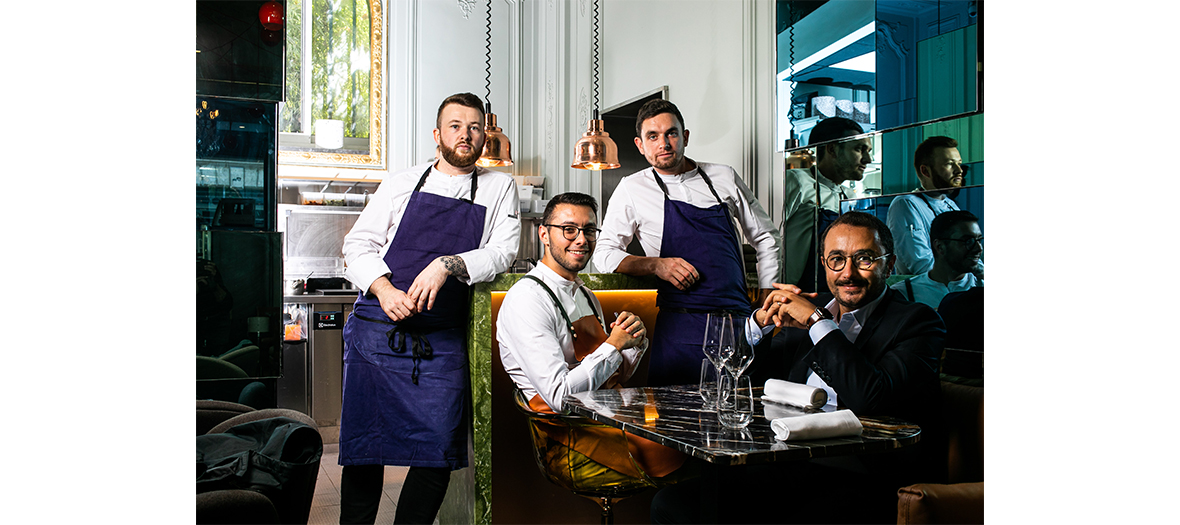 You never saw any of these dishes anywhere else. Normal, at least two brains were needed to combine with such daring these superb local products, à la carte or on an honest menu in 5 services (€75).
Special kudos for the terrific chicken coop egg, beets, smoked eels (18 €), card and tortelloni, parmesan (€19), the delicious sea bass, caviar, shellfish and celeri in a carbonara sauce (€42 ) or the veal chop, salsifies, mustard (€36). And to finish on a high note, the kaki dessert, sage and hazelnut sherbert (€15) old fashioned apples, cider and hay (€14) are as gourmet as they are light.
To be noted: the exceptional selection of "blindfold" wines offering bottles pulled from behind the scene, without tags—incomparable since never served. Thus, all the clients test in turn the same mêmes vins unique and delicious wines, following eyes-closed the advice of the. Count €45 for the food-wine pairing.
Closed Saturday and Sunday.
© Romain Gaillard


Also discover le the new buzzing bistronomic in Montmartre andthe committed table of Avant-Poste.