They did it again! Committed foodies at the origin of the wonderful restaurant Les Résistants are back with L'Avant-Poste, their second address just as cool and sustainable cool on Rue de la Fidélité. If both names bring to mind a notion of combat, it's because eco-responsibility, is their claim to fame.
It's between the walls of a former afro wig shop at Château d'Eau that decorators Jeanne Notari and Morgane Grandcolas gave it their all, in a very Bali in Paris spirit. The cement tiles on the floor were recycled and set off the wicker furniture, banquettes filled with fluffy pillows, a skylight, plants and other instagrammables wonders…
Vegetables galore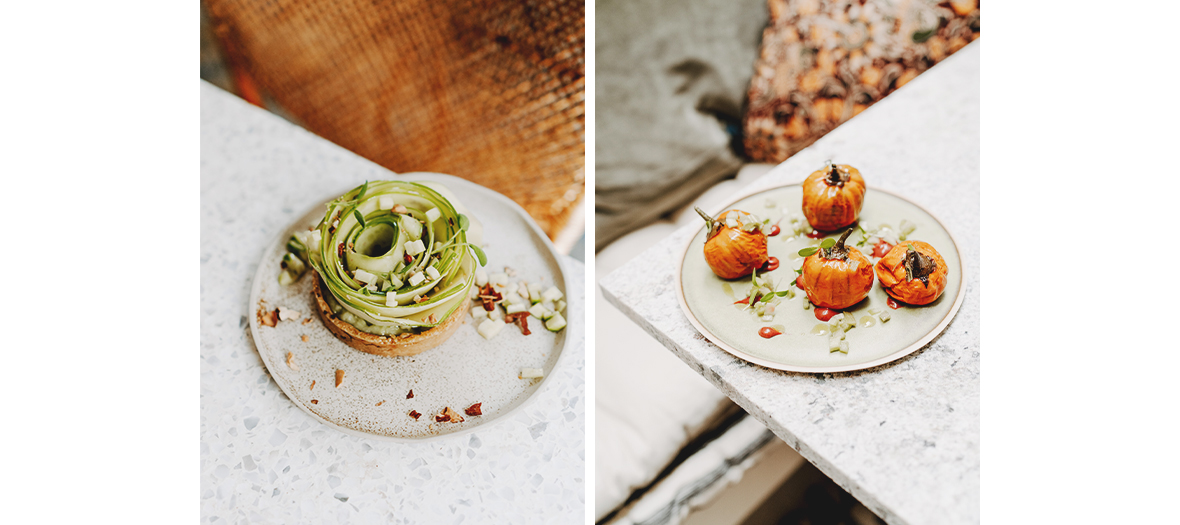 On each plate, a clean and local biodiversity. The peasant network was carefully developed according to sustainability and respect of produce as well as animals. Quite naturally everything is done in short circuits, no waste and in keeping with naturality, the menu changes every day pegged to arrivals. And all this for a lunch menu (starter-dish-dessert) at €18.50. Exceptional…
When we were last there: a surprising gaspacho of melon and shallots, a farm range Berkshire pig, lentils, yellow carrots and butternut, tomatoes from the Andes and a divine pear, cream, almond and milk jams. In the evening dishes take on a tapas format to be shared around a glass of natural wine such as the Rietsch Tout Blanc (€5). Being green has never been so easy.
Open Tuesday to Saturday from noon to 2pm and 7pm to 10pm
© Marine Brusson

Also discover le Petit Bouillon Pharamond and the brunch  of Rôtisserie Gallopin.