He cajoles you in the morning, perks you up during your lunch break and dynamites your after-work happy hours. For his first bistro, Christophe Adam, the star pastry chef of l'Eclair de Génie, has thought of everything : from the design decor (marble counter, varnished wood, copper details) to the small delights on the menu served non stop from 8am to 11pm. Result, his new address right near the place des Victoires, in a building historically dedicated to being a book depository, is creating the buzz amongst Parisians on the lookout for a cool and comfy venue.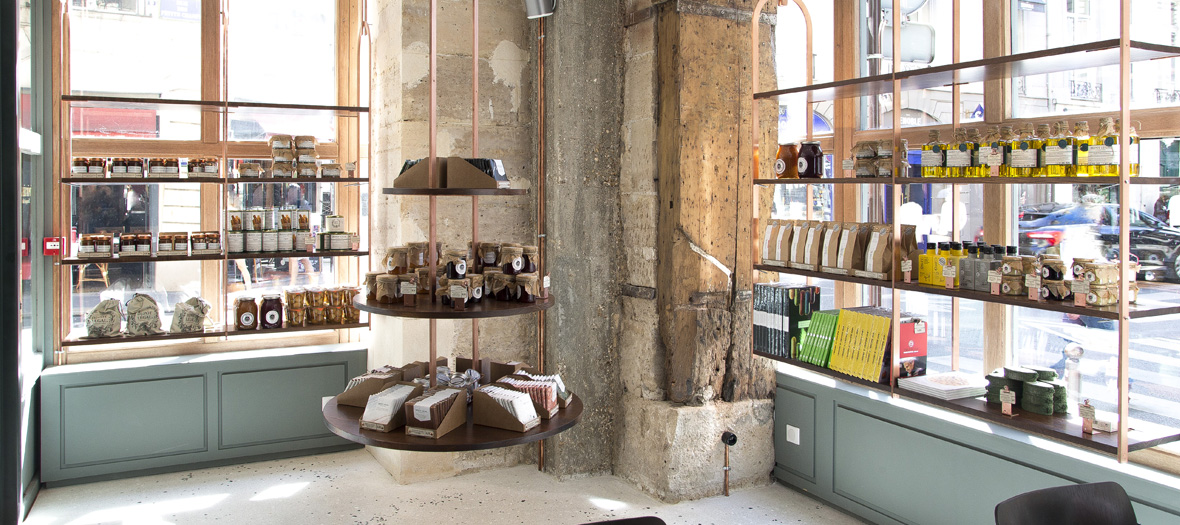 Just taste the granola with a p'tit suisse, raspberries and maple syrup or the hot waffle covered in chocolate, that would make the laziest groundhog jump out of its warren (7 €) —you will be convinced. Big heart throb for the arty tuna poke bowl (17 €) and the deluxe croque-monsieur with truffled fresh cheese, thinly cut ham and yummy Beaufort (12 €). Followed in the evening by irresistible tapas (burrata, carpaccio of beef, cheese slabs) to be washed down by bewitching cocktails(8-12 €).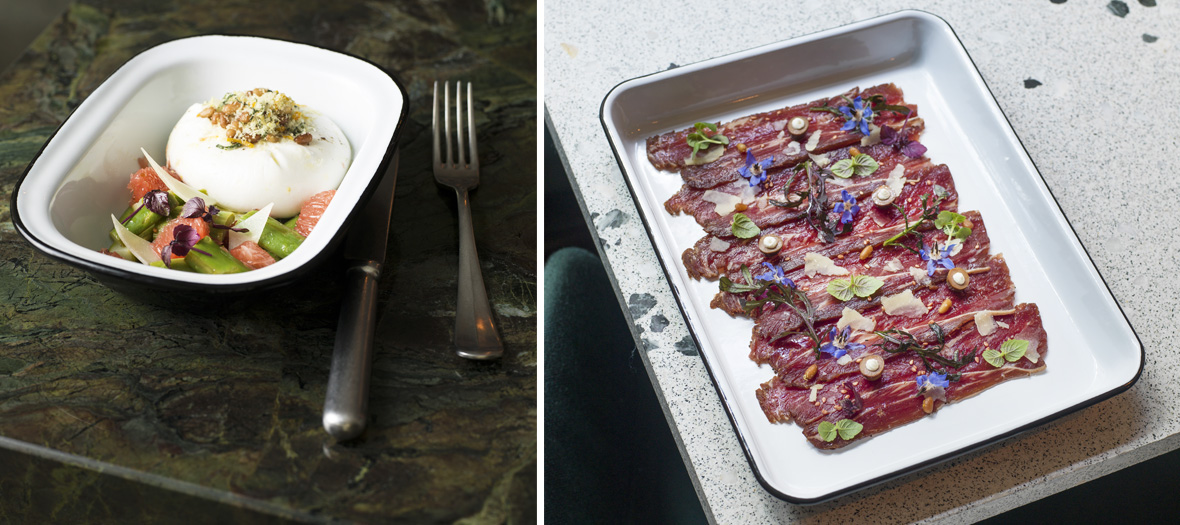 And of course desserts are a must, with a very tasty "gâteau illégal"  cake (9 €), very decadent marzipan, totally gluten-free (!) and the chocolate mousse (7 €). On Sunday they have an amusing  best-of brunch formula so you can test everything, Yippee (29 €).
P.S : don't miss the flamingo restrooms.
Open Monday to Saturday from 8am to 11pm; on Sunday from 8am to 3pm.
Also discover Allénothèque, the new hot bistro signed Yannick Alléno.