On February 1st 2016, Julia created the buzz in the gastronomic sphere ! Michelin had just awarded her a macaroon, thus making her the youngest chef with a star in France at only 21 years old. Two years later, this native of Nice is launching on her own and is about to open with 2 partners her own restaurant, rue de Pontoise, in the 5th: Baieta which means "small kiss" in Nice dialec . Encounter with the prodigal child of gastronomy, who is never at loss for words.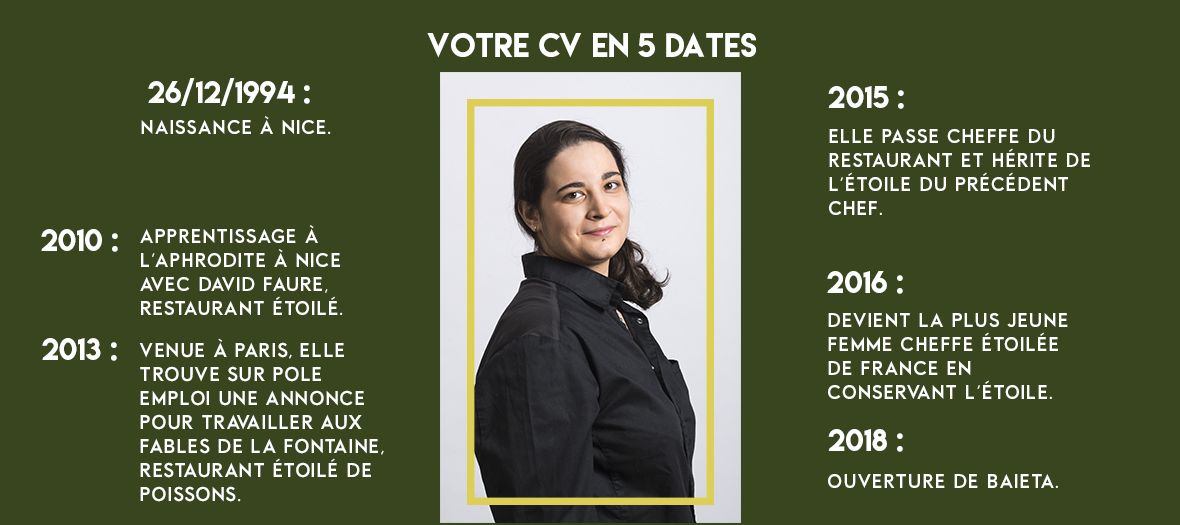 Chef, is it a vocation?
My interest in cooking began when I was 12-years-old. I have always been a gourmet. I love family meals, timeless moments when you forget everything, and when it's the one with the loudest voice who gets to tell his story at the table. I often went to the pastry shop of my godmother's father on Wednesdays. We baked cakes, Easter chocolate. They were always delighting me with anecdotes. It looked like a lot of fun...
So was it fun?
At 14-year-old, my first week in the kitchen was quite violent… I had been harping on my mother to go attend hotel school : so it was better not to tell her that I had changed my mind. It's hard to imagine the pressure in a kitchen. Because at the beginning, I could not understand what I was being asked to do…it was taking me 10 years to peel and chop a pepper… At the time I was a tad rebel: but immediately figured out this was not the place to open your big mouth !
How did you become a two-star chef at 20-years-old?
I left Nice when I was 17-years-old to go work as an apprentice in the restaurant les Fables de la Fontaine, on rue saint Dominique. Two years later I was "assistant-chef". I was offered the position of chef when I turned 20, as replacement of the one that left. An incredible challenge since I had never defined my cuisine before ! I managed to keep the star… Quite simply, this star changed my life. I realized it was important talking to the media for example. At the beginning, it almost felt like a punishment. When you are a cook, you tend to be hidden in the back of a cave and cut off from the world … It opened me up !
What is your position regarding all those people trying to be in the spotlight with TV shows?
I don't need to be on Top Chef nor all that kind or jazz, this is not my purpose. If I have something to prove, it's to my clients, my partners, my brigade. And if I want to participate in contests, it would be Meilleur Ouvrier de France —I will work hard and I will succeed … In real. Not on TV.
How did you find "the signature" of your cuisine?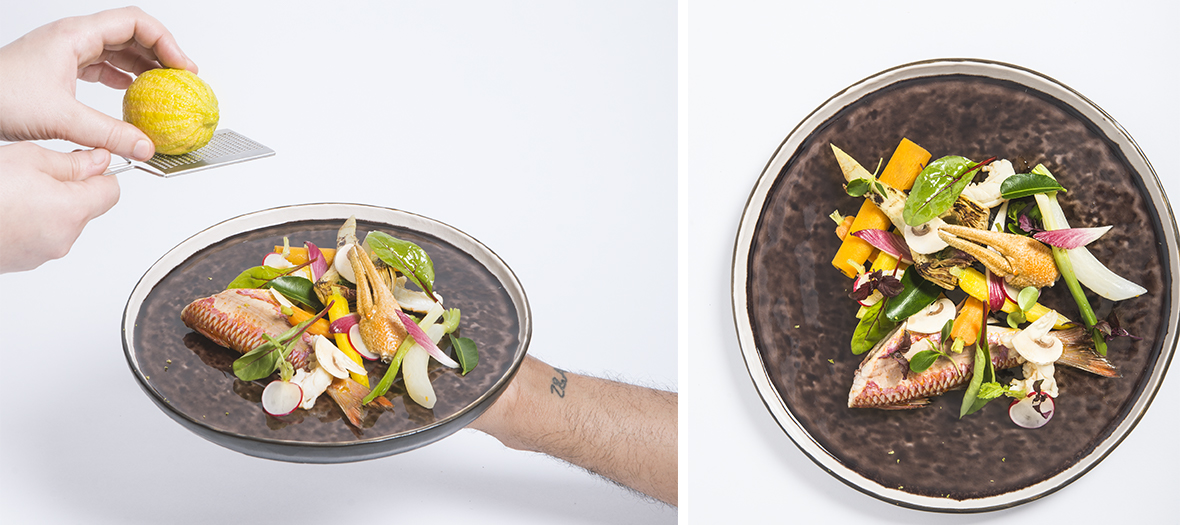 It was super difficult at the beginning. In fact, I had never really defined "my" own cuisine. And that's when you have to put together a menu. Until now, I had never spoken out even if I was consulted occasionally. I started from the products I enjoyed working with and asked myself real questions! Who am I? What are my characteristics ? What do I enjoy eating with the family?
I happened to have lived 17 years in Nice, my first savours were there... The story of my life is aïoli. It has become my signature dish !
Why did you decide to open your own restaurant?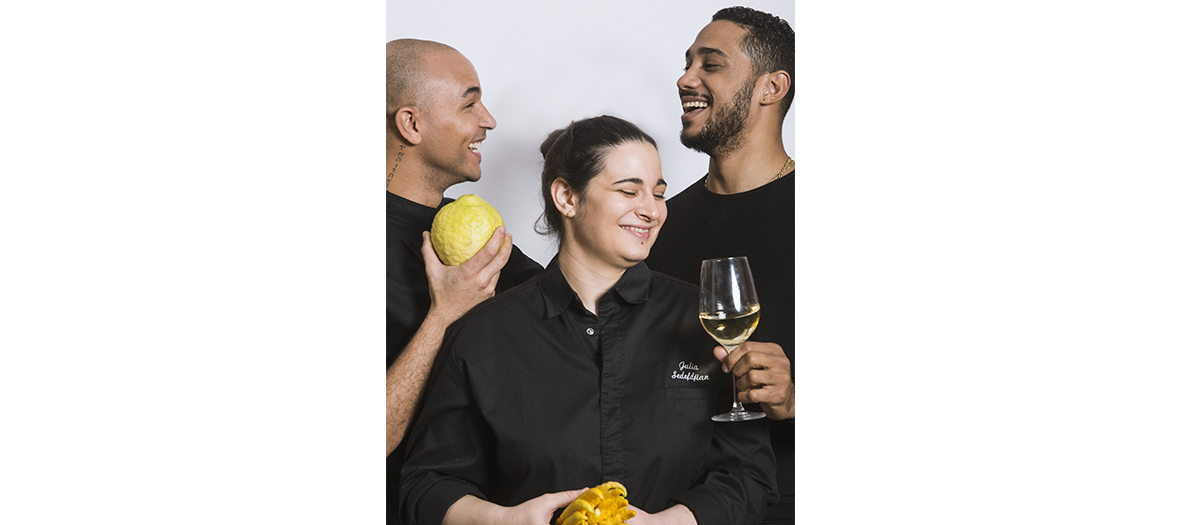 Because I met my two partners: my sous-chef in the kitchen and my dining room director. We have been working together for 6 years. We have the same vision of the business, of our future together of the restaurant in itself. We like the same things, we are 3 passionate gourmets.
Tell us about your new restaurant...
It's called Baieta, which means "small kiss" in the Nice dialect. The idea is getting a star… in a gregarious ambiance ! With my partners, we want to provide a democratic touch to the requirements of star-studded cuisine, with superb plates, but also clients who feel at home. The idea is tasting the amuse-bouche with your fingers and feel at ease.
How do you define the cuisine of Baieta?
Gourmet yet refined. Accessible but worked on.
How does it feel to go from chef to entrepreneur?
Everything and nothing at the same time. Before, I played with the owner's money, now it's my money on the table as well as my partners, so of course it's a little more scary! But I would not work differently because I was already very careful in terms of cost … At the Fables de la Fontaine, I was in charge of the kitchen from A to Z, I had my budget and I was the one who went to see the accountant.
What is the business model?
We are currently creating our mother-house, but we have lots of other small projects for different styles of cooking. We don't just want to focus on stars. We are young, we want to have fun, launch places that resemble us and offer variations. The idea of course is not to create a chain but a series of places, each one with its own soul.
Which gastronomic clan do you feel close to?
Pierre Sang and Tommy Gousset. They are very discrete chefs with both feet on the ground. What they want is for their restaurants to work, not gossip. Some say the restaurant world is a large family. False. Everyone is at each other's throat—this has got to stop!
A great chef that inspires you?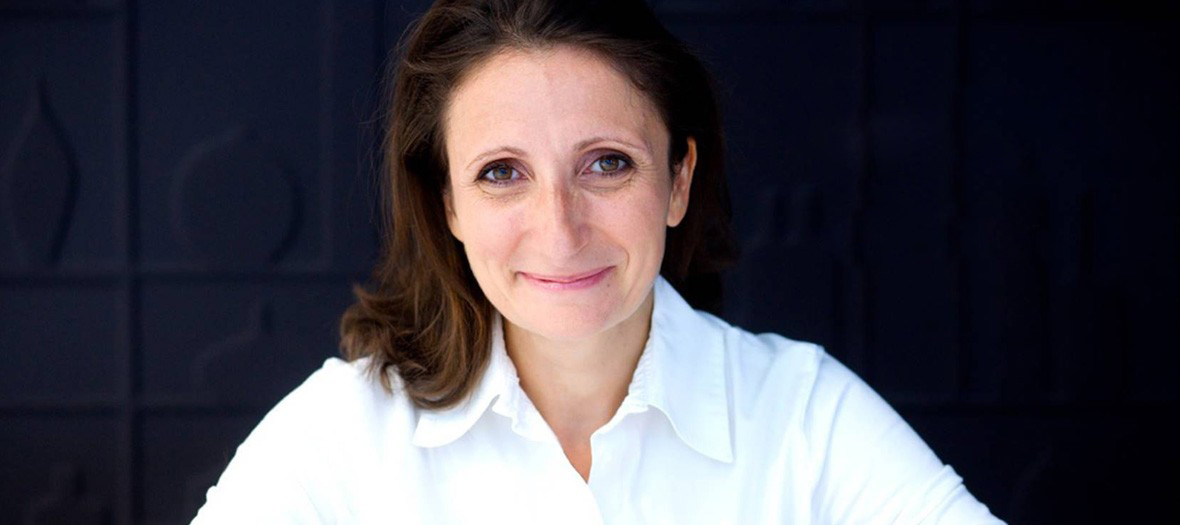 Anne-Sophie Pic. She is my role model.
Is it complicated being a younger woman in the world of food?
On the one hand, some people are super proud for you and find it great to see a girl in the kitchen … While there are others whom you sense that you send them in a tizzy. That's when I work even harder. To enrage all those who are raging. But whether you are young or not, woman or no woman : this is a trade where you must prove yourself and constantly question yourself. Everyone must overcome this hurdle...
Which negative criticism upsets you most?
Criticism always hurts, but can be a good way to question yourself. It can be real, what they say is not always wrong...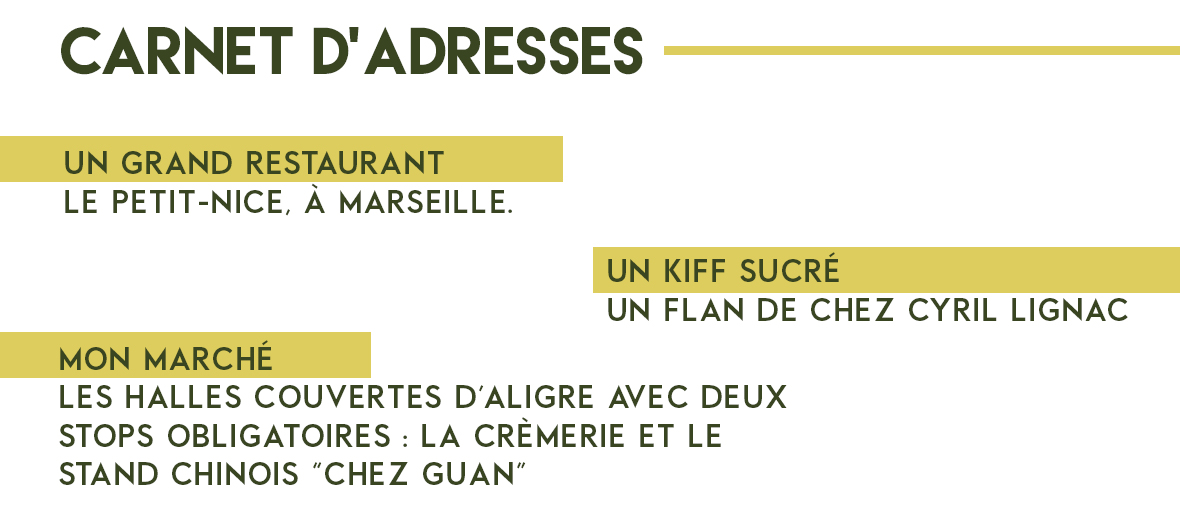 Also discover the interview of Anne-Sophie Pic the only Michelin 3-star chef.