Well it's become quite obvious that Miss Le Bon certainly lacks neither self-assurance nor talent. After presenting the weather and then moving on to cinema, the most Canadian of Parisiennes is showcasing her drawings for the first time in France. Her works present a very fine sketching—both poetic and malicious— and even a teaser for an imaginary film, to be discovered during one month at the Galerie Cinema of Anne-Dominique Toussaint in the Marais. A golden occasion to dive in a unique universe, filled with kind monsters and zany characters, imagined by an artist filled with humour and spirit. And that's now all, she has also signed a collaboration with G.Kero, the über trendy young label!
We already loved the Weather Girl and the actress, today we discover the artist-illustrator. What got into you?
I have always sketched. Certain periods were very productive and others absolute void. I had to learn how not to flip out during these empty moments, and today I am convinced that the brain accumulates information that nourishes us unconsciously and eventually pops back out.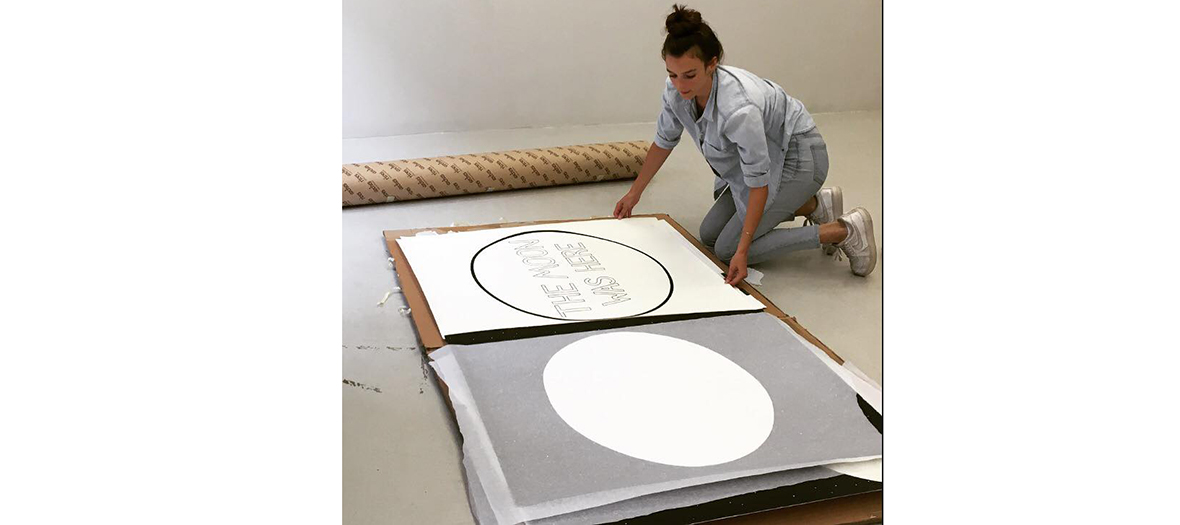 Picture : Facebook Galerie Cinema
What make you decide to present your drawings at Galerie Cinema?
One Bedroom Hotel On The Moon is my very first exhibition. It dawned on me like a need, a necessity. Without knowing what I would produce or even present. Anne-Dominique Toussaint is the first gallery owner whom I met and her enthusiasm in terms of my work immediately met my need.
One Bedroom Hotel, from the 9th of September to the 4th of November 2016 at Galerie Cinema, 26 Rue Saint-Claude 75003 Paris 01 40 27 09 22 www.galerie-cinema.com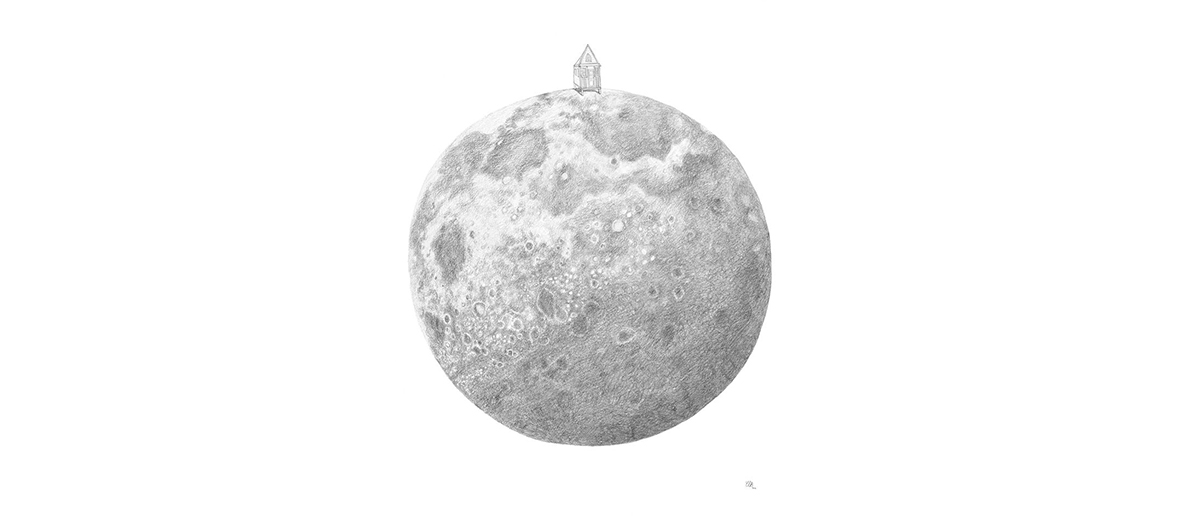 Our little finger tells us that you even delve in street-art. Is it possible to see your works on the streets of Paris?
There are probably small pieces of paper stuck here and there … On collage nights, I very often go off with a small team by car. Together, we get lost in Paris on the lookout for pretty walls. And I often forget where the collages are located! But this is not what matters.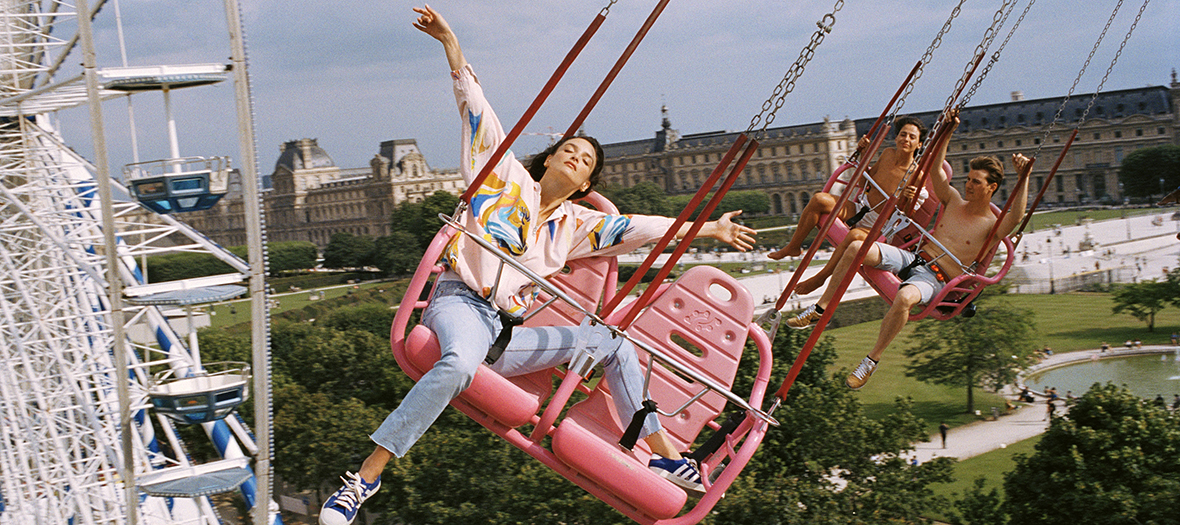 Are there streets where you particularly enjoy looking at graffiti or urban art?
Not at all. When eyes are opened properly, art is everywhere. I am not just speaking about street-art! I often amuse myself at trying to find phallus drawings on old Parisian ironworks. You would be amazed to see how much people at the time messed around with us!
Which Parisian venue particularly inspires you?
Idem, the lithography printing house in Paris. 1600 square meters of joy and daily inspiration with a great group of people inside.
idem, 49 Rue du Montparnasse, 75014 Paris 01 43 35 35 35 www.idemparis.com
What is your remedy when you miss Canada?
I  book a seat directly on cheaptickets.com
It seems you have at least 190 000 followers on Instagram (@lebonlebon). Could you give us some inspiring accounts to follow?
David Shrigley @DavidShrigley
Alice Moitié @AliceMoitie
Mrzyk & Moriceau @mrzyk_moriceau
Ex Texts @ex_texts
© Alice Moitié-Gkero