It was the most anticipated opening of the season. That's it ! Cyril Lignac inaugurates his first Italian baby in the 15th district, a stone's throw from the Pont Mirabeau , in place of his former star.
The highlight of this marvelous new address which immediately takes you on vacation: a sublime and sophisticated terrace to reconnect with glam rital and Mediterranean generosity, a joy so much needed by these days. Decryption.
© Yann Deret and © Instagram @cyrillignac
Cyril Lignac, the favorite chef of chic Parisiennes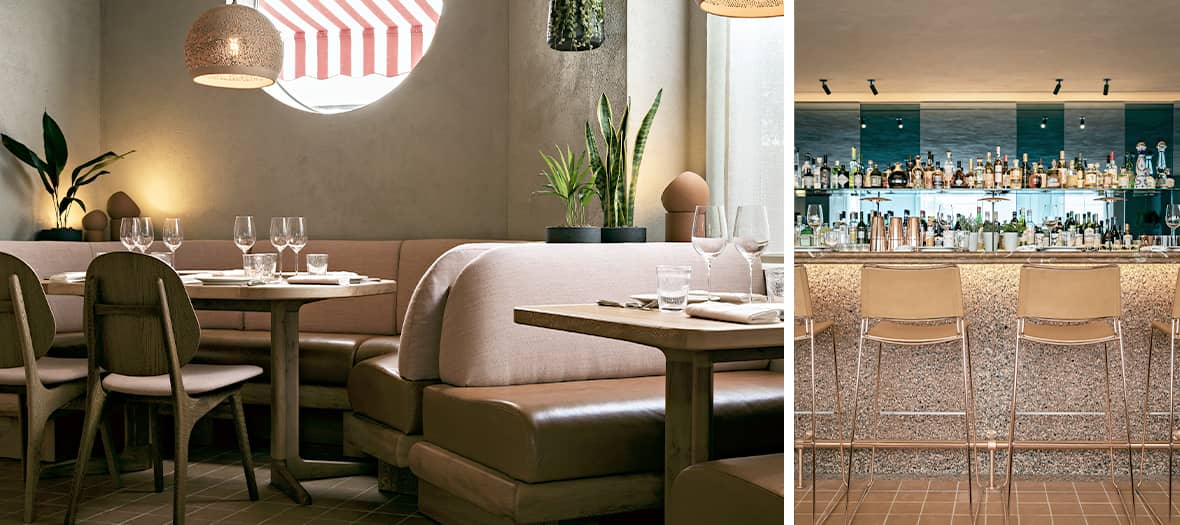 Hyper-popular icon, Cyril Lignac appears both as the star of the PAF and the darling leader of the Parisian intelligentsia, even among the most snobbish.
Creator of the most coveted addresses in the capital, Lignac's signature is the instinct for cool, style and sophistication, all compiled into addresses that better smell the air than anyone else. This is evidenced by the success of the Bar des Prés , which is always full of writers, PR, foodies, jet-sets passing through Paris and the top of fashion.
Rebelote at Ischia who has everything in taking on the lifestyle of Italian kif. No fuss, but precision and dolce vita to the max in a decor of rare elegance signed Studio KO , an ideal bar for flirting where a mixologist is agitated every evening, as well as a summer terrace which allows you to enjoy Negroni, Pisco Basilico (€ 14), grilled squid (€ 18) and pizette (€ 10) ...
Pasta, carpaccio and dolce vita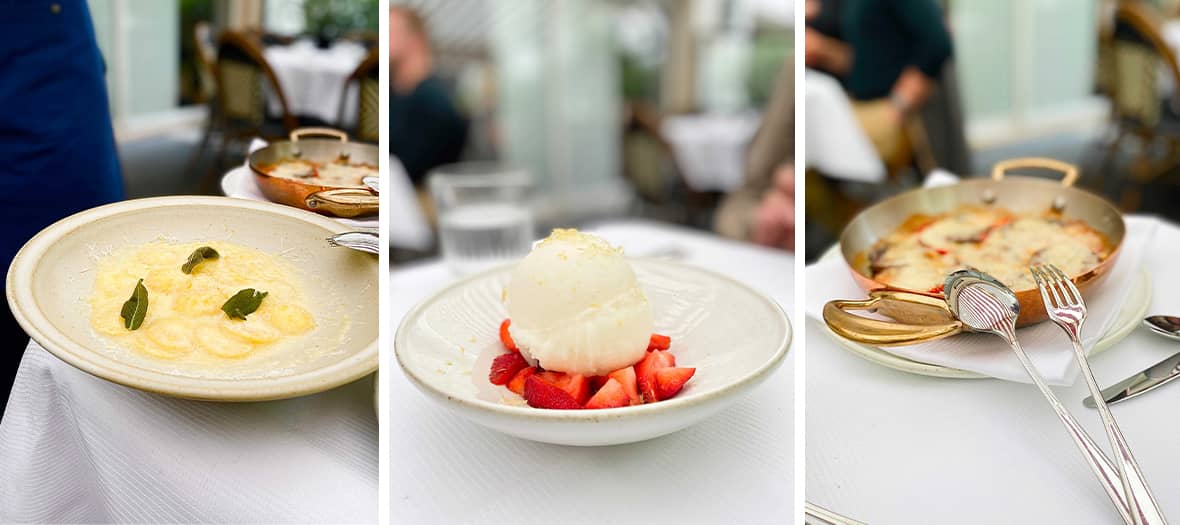 This is an Italian table that sylphs will enjoy. Especially its absolutely extraordinary vintage menu: beef carpaccio like at Harry's Bar or exquisite sea bream carpaccio (€ 19). And for lovers, a high- flying veal tonnato (€ 17) and a heavenly dessert: Sicilian lemon sorbet and fresh strawberries (€ 10).
Pasta lovers will whirl around its ultra-sharp plates: tagliatelle al ragù (€ 24), buffalo ricotta anolini in lemon sage butter (€ 18). And for lovers: gnocchi served in a pistachio of almonds, green vegetables, stracciatella (€ 20) around Italian bottles.
And always the great classics: the Milanese cutlet (€ 36), the exquisite parmigiana (€ 20), the limaba caba baba, the tiramisu and a Piedmont hazelnut ice cream (€ 10).
Open every day for lunch and dinner.
Also discover Le Bar des Prés and Le Comptoir du Ritz , the new address everyone is talking about this summer.