Everyone agrees that Cyril Lignac is the most avant-garde chef of Parisian gastronomy and a darling of the social circles. In addition to his strong media coverage, Monsieur Gourmet also manages to enchant, anticipate the desire of Parisiennes with strong concepts forts, showcasing sophisticated simplicity and perfect execution, without reaching sky rocketing prices.
And we have proof once again with Le Bar des Prés.
A new concept. A new promise… kept !
Right next to his bistro on rue du Dragon, this culinary dandy has launched a super glamour bar with inspirations from London and New York, including a good dose of relaxed chic, typical of Paris coolitude.
His principle is both obvious and in keeping with the times: wonderful cocktails and raw fish presented like couture sushi, in small gastronomic plates, all put together live at the bar by a very professional team while the mixologist concocts devilish potions such as a divine "salty" Aztèque cocktail (tequila – carrot juice 13€), a Caribbean Dandee (rum with passion fruit at 12€), or the Tokyo Garden, a mix brilliant mix of gin, saké and litchi (13€).
To order, share and enjoy: an absolutely delicious Lobster Roll sandwich from Brittany (17€), a plate of marinated scallops and smoked eel tarama eggs on a crispy galette (18€), fab California rolls with special kudos for the red label rouge, avocado & spicy mayo salmon (25€), wowie sashimi (25€ per assortment). And let's not forget ice mochis for dessert as well as amazing coconut milk pearls from Japan (10€). Orgasmic.
We like: and ideal place to flirt by settling elbow to elbow at the bar or on the banquettes, ideal for Parisiennes on the lookout for high-end nibbles.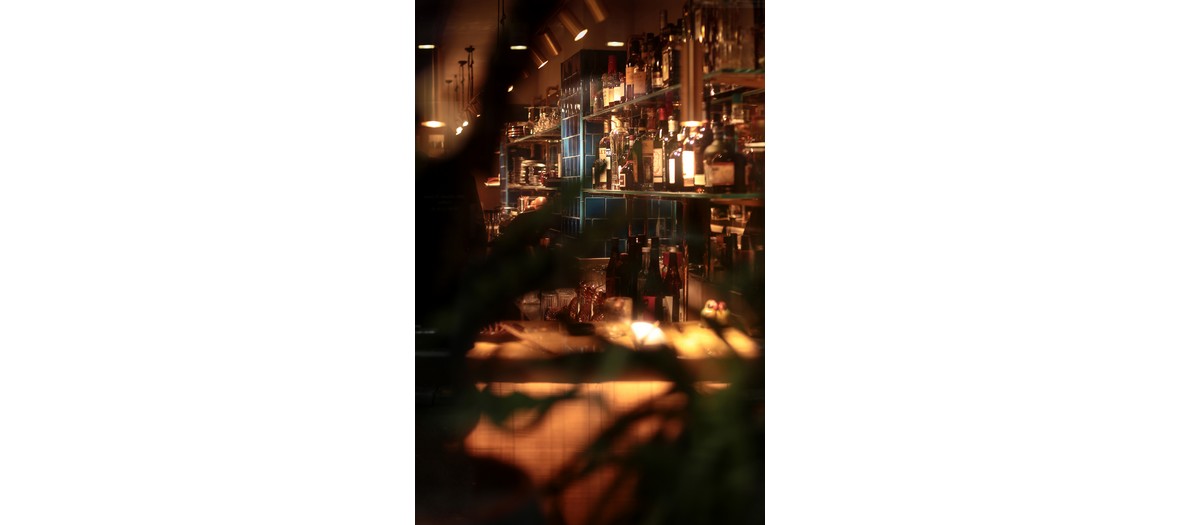 Open every day from noon until 2:30pm and from 7pm to 11pm.
Also discover the trendy rooftop everyone is talking about.