We can already see you coming when we tell you about La Suite Girafe (LSG, for close friends) at the Troca. " But Girafe is nothing new! "We had already reviewed the formidable terrace at the City of Architecture and Heritage facing the Eiffel Tower.

On the other hand, what you did not know - and this is quite normal since it is the best kept secret of this new school year - is that a rooftop in the sky of the building has just opened its doors. Are we flying?
The terrace of a private club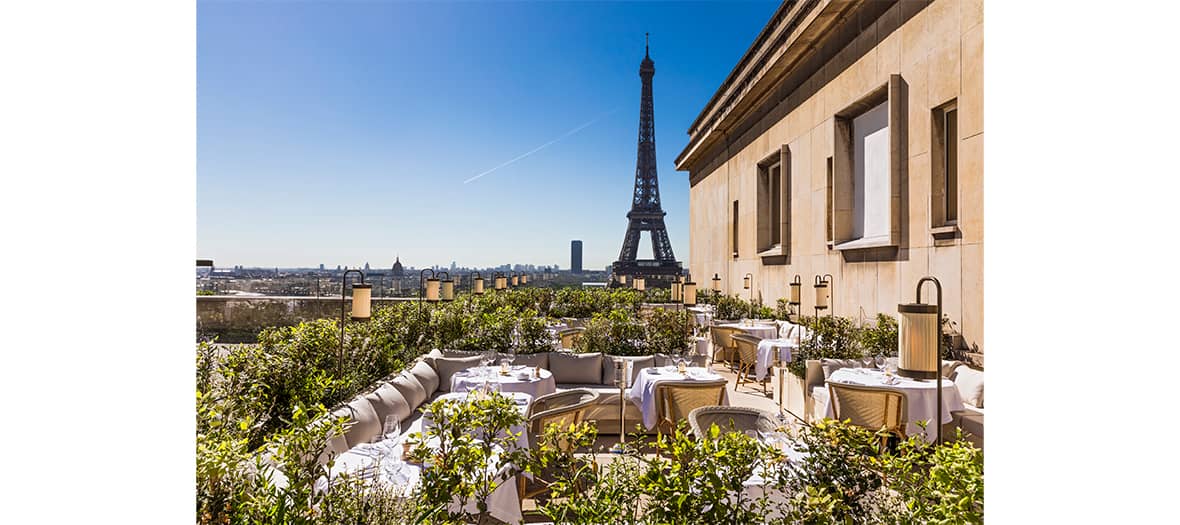 But where is this fantastic Art Deco terrace staged by Joseph Dirand hiding? In the former apartments of the museum curator. Suffice to say that in the 1930s, the guy was well housed. Posted on this very private open-air dining room, you feel like the King / Queen of Paris .
No wonder then that Laurent de Gourcuff decided to make this extraordinary penthouse the headquarters of a club of PH1 members who have made LSG the most select canteen in Paris and a haunt of super successful handsome kids. the Paris Society vein.
Phew: however, you don't need to have your membership to book a table. With only 100 seats, places are likely to be expensive ... A word of advice: booker asap!
Fish and worldly foods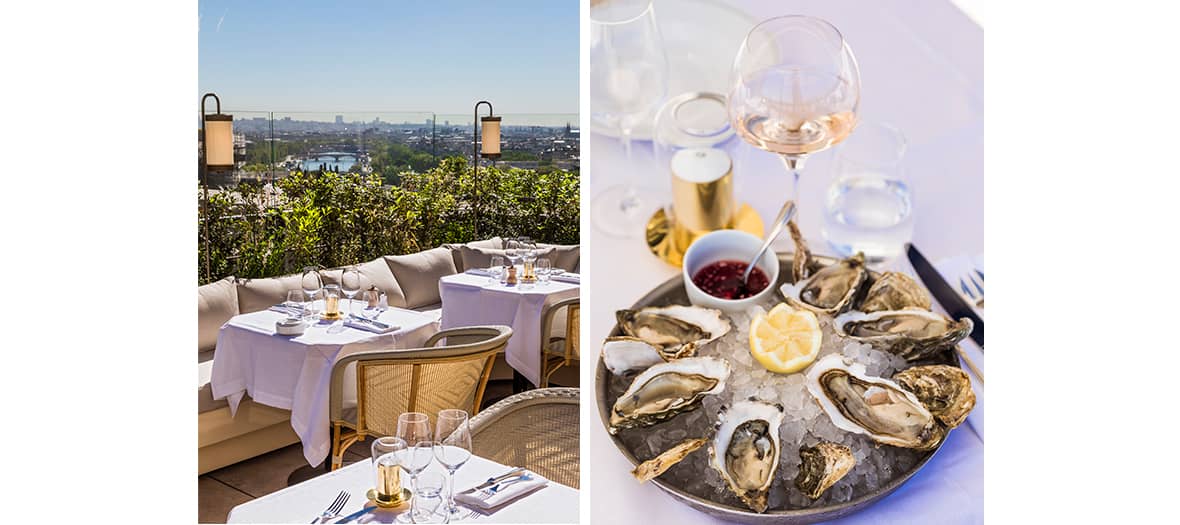 A la carte: the brasserie marin offers worldly foods that match the taste of the time, at least that of the western elite, starting with the small plates to share of truffled tarama (€ 19), california lobster and spicy mayo (€ 30), half a dozen oysters (€ 23) and the new classics: king crab in salad with avocado (€ 46), a nice niçoise (€ 25) or a red tuna in tataki (38 €).
Another house specialty, a well-seen wine menu: salmon in sashimi on a crunchy pancake (€ 21), sea bass carpaccio and caviar (€ 28), ideal while sipping a signature cocktail of the house (€ 19).
Chic-issime also: whole fish served at tables according to the catch of the day (sea bass, turbot, Saint-Pierre ...) with a white butter, a béarnaise or a virgin sauce to devour with fries, green beans or a nice puree .
We finish in style with chouquettes with lemon cream , a pavlova or a fruit bowl to share while toasting with the Eiffel Tower, the Panthéon and Montmartre. Cheers!
Open every day for lunch and dinner except Friday evening.
© Romain Ricard
Also discover Dalia, the food ans social phenomenon and Gomi, the canteen of fashion people.