Le Valois ! Grant it that this is not a new place since this institution is nearly 150 years old and that actress Romy Schneider had make it her HQ. And if a Parisian icon had her habits there, it's a good sign!
The heirs of this brasserie did not let such a great house go by the wayside. A small lifting, and it's up and running again !
Why we adore : for its giant heated terrace where you can smoke, have drinks, nibble for hours, in short live a Parisian laid back way of life! Needless to say that the trendies of the 8th are all on the terrace at happy hour.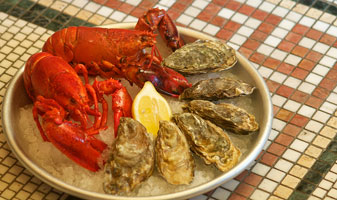 Tops ? New York nibbles : a real lobster-roll, you know this famous ultra-stylish lobster hot-dog everyone in Manhattan is wild about…
But also: a really good burger, high-end bagels and club-sandwiches.
We like: the great wines by the glass to avoid the bad rosé effect the day after and nifty cocktails
Open every day from 8am until 2am
Picture credit: Parc Monceau, Gabriella Alu', Flickr, CC