© Vincent Flouret / Canal+
She arrested big names in organized crime and managed affairs that have become cult. Madame Claude , Guy Georges , Lady Di's death, she's the one who handled everything. Little girl and daughter of a police officer, Martine Monteil is the first female cop to have directed the Crim ' , the PJ and some of the most prestigious brigades: the narcotics, the socialite or even the repression of banditry. You speak of a size ...
On the occasion of her appearance on the program Profession: Flic by Michel Denisot on January 16 at 11 p.m. on Canal + , and in the company of the gratin of 36 quai des Orfèvres , she remains the most senior around the table. In short, she is the big boss. Now retired, she looks back for us on her incredible career… and a bit of topicality.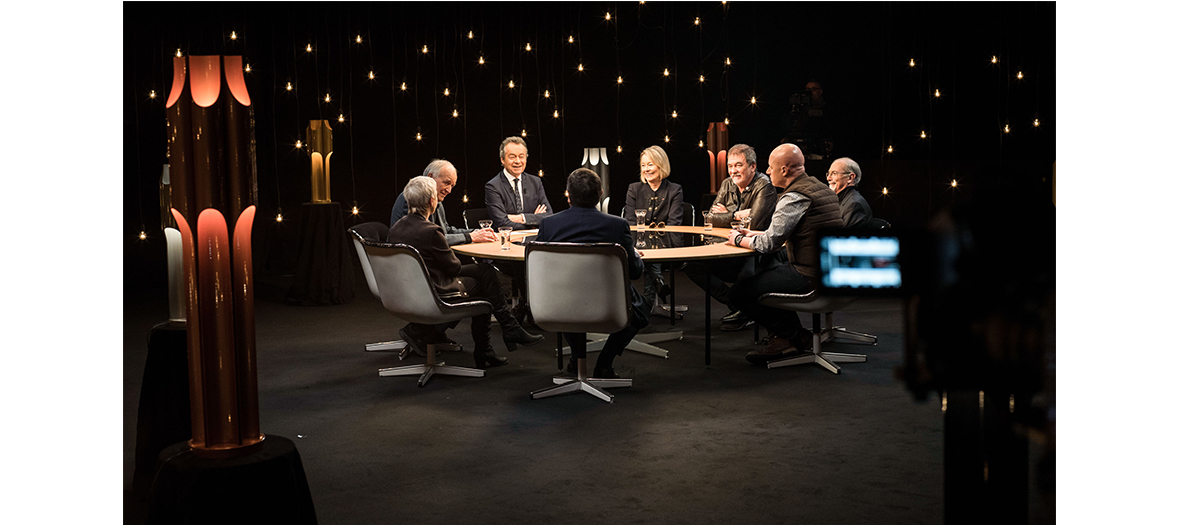 What should we call you?
Normally, it is the last name that counts, in this case that of préfet. All the people who have known me well call me Madame le Préfet . Some are still in the " Director " because they stayed on the PC, but normally the last function takes precedence.
Better at school, in sports, major of promotion, most senior female cop in France… Is being the first one important for you?
Not at all ! It is not a goal , I am not steeped in ambitions . I'll tell you a secret: during my career, I never knew how far I was in the scale of our administration . Of course, I was always happy to evolve, it's a reward for what you invest in the work. Me, I have always been driven by my passion for this profession. It was only that that mattered: my men, the field, the job. So no math, you see. No !
About 70% of criminal cases are resolved. For the remaining 30%, how do you deal with failure?
The elucidation rate is very high for the criminal brigade ... There remain these famous 30%, which concern cases where there is nothing at all: no witnesses, nothing to eat for the scientific police . Of course, we always prefer to put a name on a case.
The most frustrating thing is when you have an intimate conviction about someone that you can't seem to corner. But I always told my men that we must press the matter to the last drop, have tried absolutely all the leads, check even those that seem the most distant. It really is painstaking work. It happens to have in front of a very devious suspect, and especially one who has been lucky. We must be fair play !
Do you sometimes miss the field?
I'm not nostalgic , I tend to look ahead rather than behind me. If I look behind, I will tell you: I have only pleasure, satisfaction. I had the chance to exercise a profession which fascinated me, which allowed me to share with quite extraordinary men and women, I experienced great affairs . It is a beautiful course.
Now that the age is here, it all stays with me like fond memories . I am still in contact with lots of people with whom I shared this job, which still gives me happiness.
Why do you oppose the nobility of the " handsome thugs " of the time to the new small-scale, but ultra-violent bandits?
The word " nobility " is too strong, but there was a kind of mutual respect between thug and cop back in the day. My father and my grandfather often said it, I saw it myself. People of organized crime , who were trapped and were going to take 15 or 20 years, almost congratulated us, on the principle of " I played, I lost ". Now that's class. However, we do not forgive them, they paid what they owed! But at least they weren't killing for nothing.
Now they are less than nothing without faith or law, who for anything are capable of killing someone in the street or in panic . They are cowards , we saw it on the bridge [ the case of the boxer of the yellow vests, note ], they kick someone who is on the ground, there is nothing glorious there- in. I saw this degradation, I no longer wanted to hear them. It was chores, the guys were insulted and spit on… We get tired of it quickly.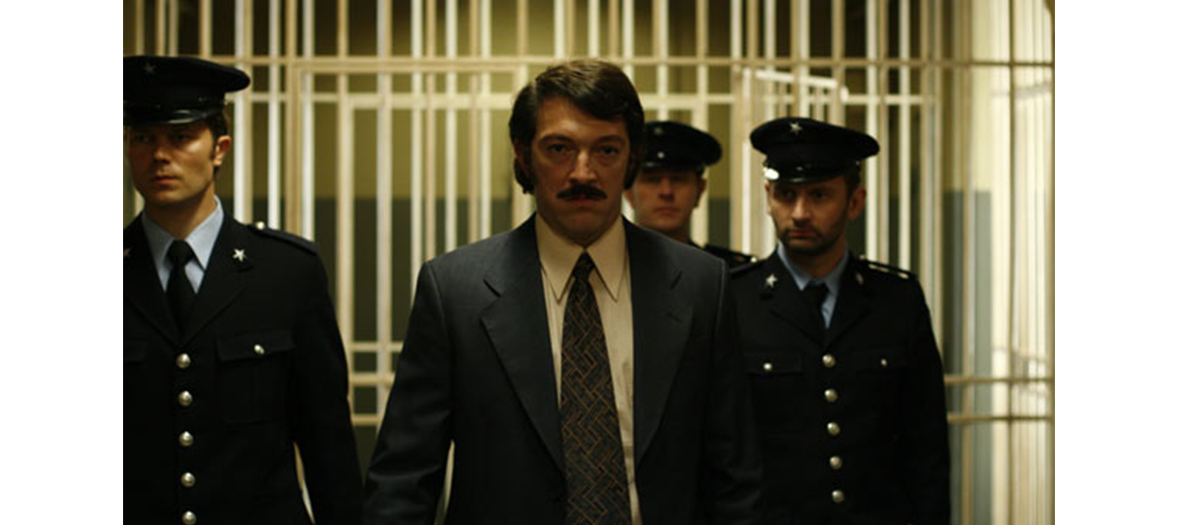 © The Little Queen / Roger Arpajou

How did we switch to this new form of crime?
But because there is no restraint, no education ! In the old days, peacekeepers could go home in uniform on the subway. Now they can't. These young people hate the cop , they don't really know why. But that's how it is, to the extent that they are marginalized, they are in hatred and rejection of pretty much this whole society, and everything that represents order , down to school . These are lost generations. It is sad, what I am telling you there, but I am deeply convinced of it.
Is there no way to change this?
On the condition of letting Mr. Blanquer (the Minister of National Education and Youth , editor's note) work , who does it quite a bit. We must stop laxity , put aside the notion of " forbidding to prohibit ". Parents should be much more responsible, because everything starts with education . That's all ! So first the education of the parents, then the instruction by the teachers, etc. From the moment the teachers are afraid of the students, soon the cops will be afraid of the thugs, everything is reversed.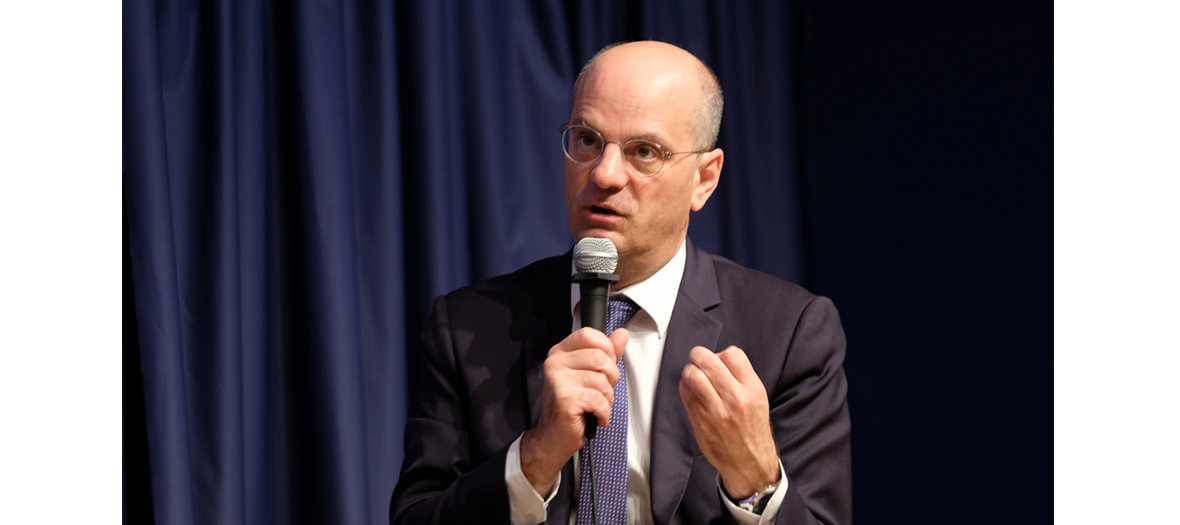 How do you experience the decrease in individual freedoms since the attacks?
Sorry, but when I walk into a store and someone asks me to open my bag, I open it. I am asked for my papers, I show them. Where is the problem ? We are in a society where there are evil-doers everywhere, dangerous people . So little by little, yes, it is an attack on our freedoms, but because of whom? Of all those people who behave this way. If we want to have more freedom , we need a lot more severity . In the sorrows, already. If we have to build prisons , we just have to build them.
The lack of freedom is when a friend tells me that she had her few jewels stripped off in the metro. She should be able to take transport without dressing up. Freedom is achieved when we are afraid to move. If there are a number of things that need to be reinforced to give honest people more freedom, I don't mind. Those who will be disturbed must always be the same, that is to say the thugs and the terrorists .
Can we draw a parallel between May 68 and the yellow vests?
It is something else and it is almost worse. In 68, I was still a student - and not in the ranks of Cohn-Bendit . There were two, three streets that were unpaved. Nothing to do with what we saw at the Arc de Triomphe . Broken windows, burnt cars, it's terrible! At the time, traders had not been attacked in this way. What is happening today is extremely serious. If we don't pull ourselves together and are a little tougher , it will only get worse. And I clearly dissociate the thugs and the ultras from the others, who have real demands.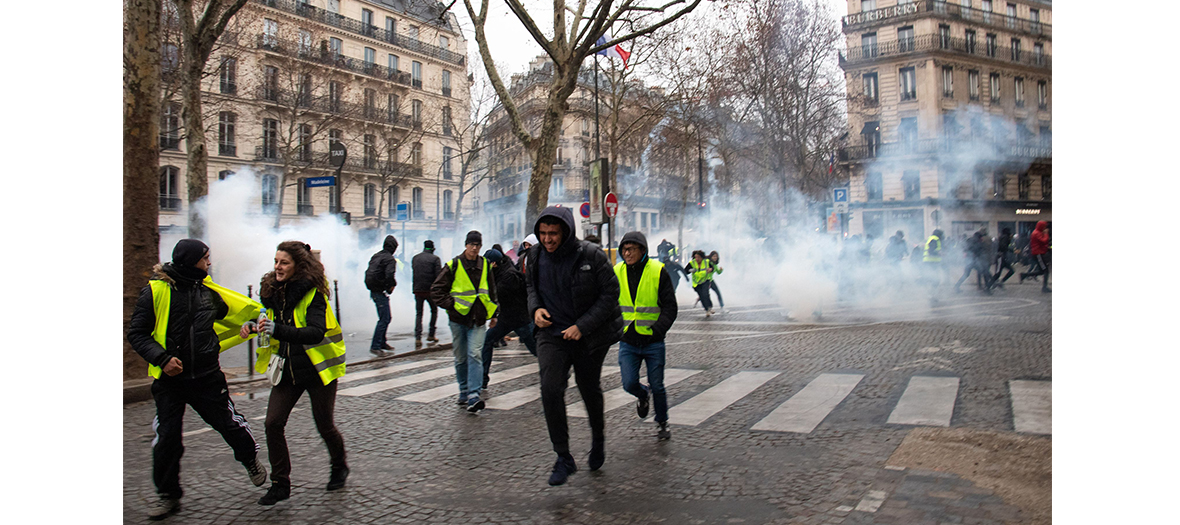 Do you think the law on the criminalization of clients of prostitution has been beneficial?
I didn't think it was that wise to penalize the customer , if you will. We must not forget that prostitution is authorized and free. I don't see why the client would be less free than the prostitute who offers herself. We, the police, are especially inclined to look for who is behind them, because very often it is people who exploit them, even who mistreat them. The client has always been a witness , just as an addict is going to be a witness in a drug case . In all forms of pimping , what matters is those who exploit women, or men for that matter, too. There, there is work to be done, because there are many forms of prostitution: street, network, studio, Internet… It's complicated.
You have just started working as a consultant for the Partouche casino group. What will your role be?
When I retired , I took a year off. That I did not have! I have been asked by productions to work on scripts for soap operas or TV movies . Then, there, a friend put me in touch with this group which seeks to review its methods, its operation. The idea will be to carry out reviews and audits on security , information processing, relations with supervisory services, etc. I am working with them on a total revision of their mode of operation in this aspect. I do not know at all how long it will last, we will first have to go to the field and give an expert opinion.
How do you lead a family life and such a successful career?
We have to organize ourselves. When a child is small, you need a nanny almost at home, given the hours worked! It's almost imperative. Safety is having a free spirit. It comes at a cost and requires financial sacrifices at the start. When you're young, it's a little harder. But you have to have peace of mind, otherwise it is not manageable with this kind of job.
A fantasy reigns around the profession of cop. Which detective series do you think is the most credible?
I don't watch television too much, apart from the news and a movie from time to time. There is one series that I really appreciated, it's Engrenages , which we elected when I was president of the jury for the Cognac polar festival . It is well seen, it is well rendered, the atmosphere, the group, the work of the magistrate, the lawyer, the relationships between one another. I really liked it, and I still like it!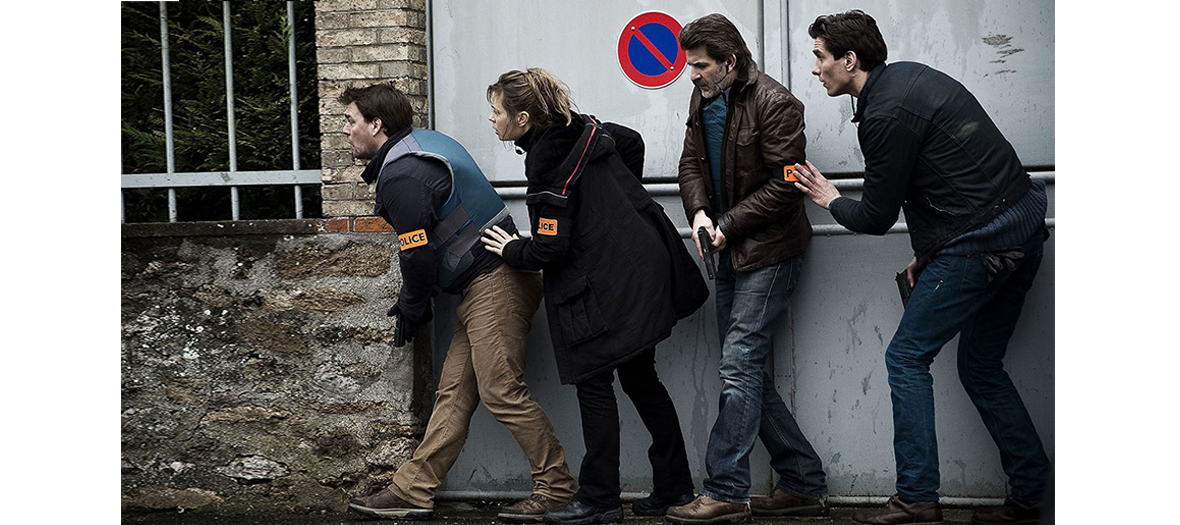 © Sound and Light / Canal + / Caroline Dubois

Profession: Cop, broadcast January 16 at 11 p.m. on Canal +.

Also discover 5 key steps for successful retraining and new shocking entrepreneurs .