Mélodie Asseraf is a modern-day pastry chef who dusts off the universe of sweets with her terrific girly boudoir in Paris.
Her pedigree? She started out with Pierre Hermé and is a native New-Yorker. So it's not surprising that this talented gal excels in the art of pop cakes (brownie lollipops), mini-donuts and cookies.
a restaurant just like in NYC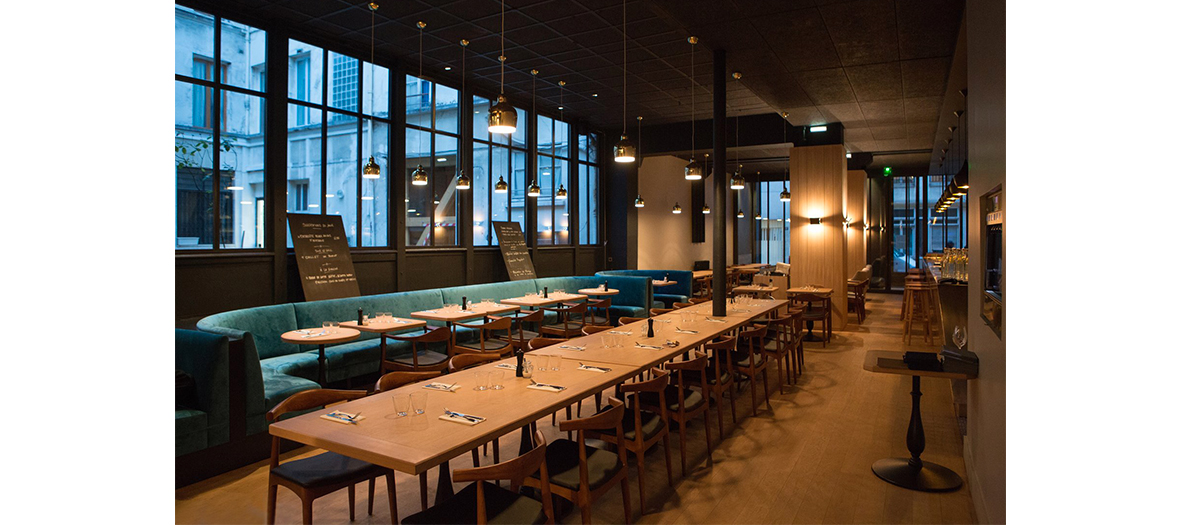 Picture credit : © Facebook Beaucoup
The restaurant Beaucoup reminds me think of New-York, by its style and its spirit. It's an ideal place to come have a drink with the gals or an after-work on Friday night.
More info on the restaurant Beaucoup...
cookies to fight the blues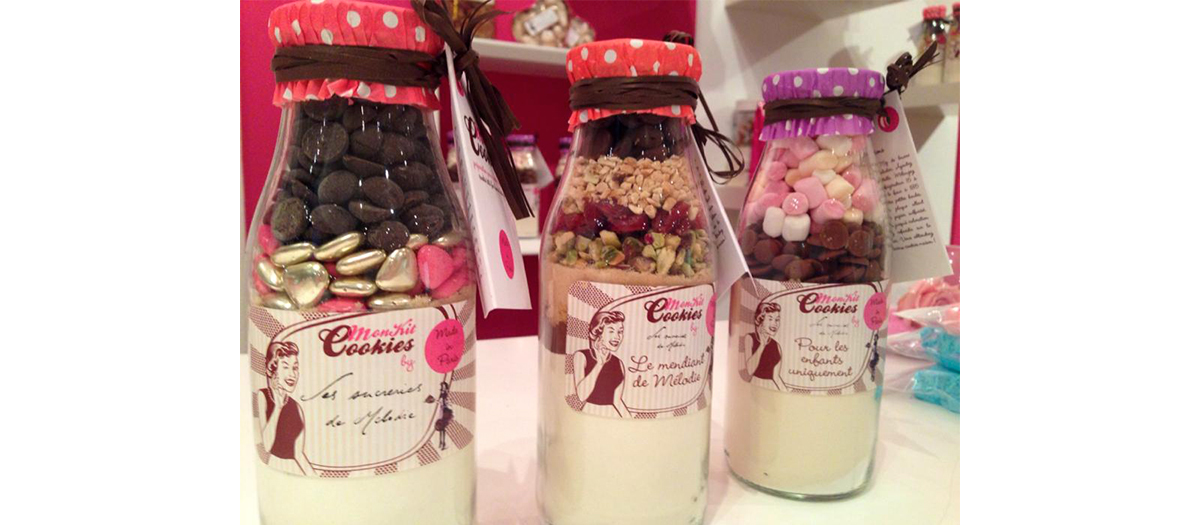 Picture credit : © Facebook Sweet Mélodie
This DIY kit is a creation specially concocted by the « Mon kit cookie » label just for me. I sell it exclusively in my boutique ! They are delicious, offering both crispy and creamy textures…
These are preparations of ready-made cookies, conditioned like milk bottles! All the ingredients are there. Just follow the recipe!
My Cookies Kit by Les Sucreries de Mélodie: 13,90€ to be picked up at Les sucreries de Mélodie
my pastry hero : Michalak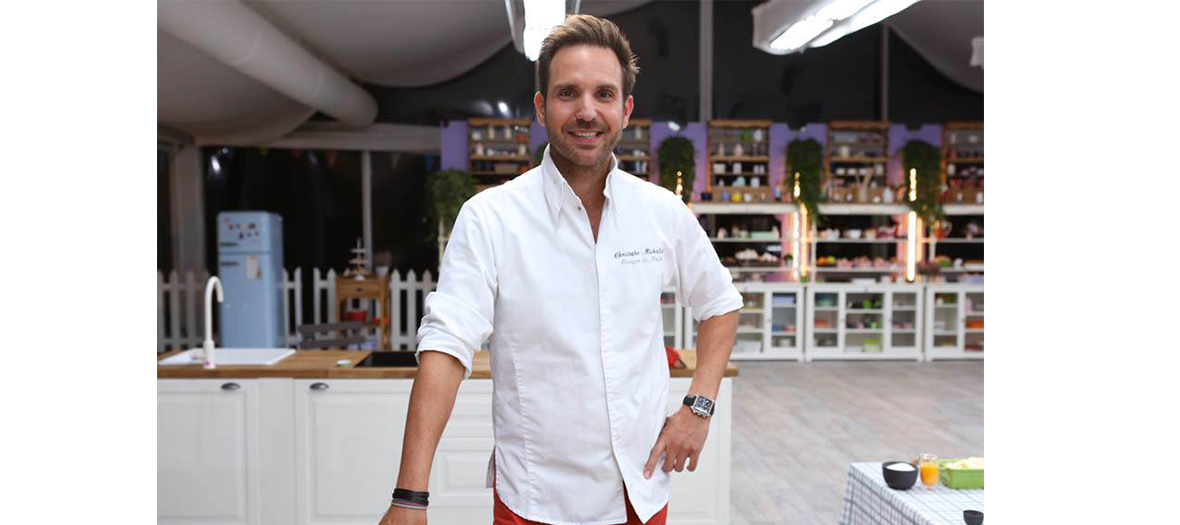 Picture credit : © Facebook Christophe Michalak
I respect all the chefs who take the time to train the younger generation and pass on their know-how. Christophe Michalak is someone I admire very much.
In fact, he has just opened a pastry school where Miss Everybody can come brush up on her cooking talents … Go try it!
Open from Tuesday to Saturday, 1pm-7pm, training costs starting at 80 euros, booking online.
my latest girly item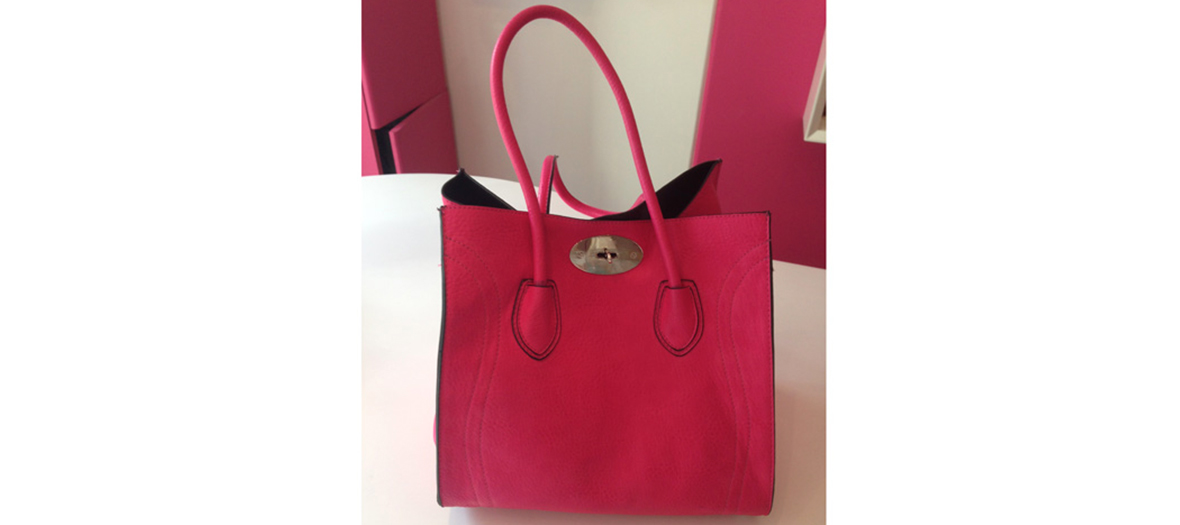 A pretty pink bag that matches my shop, picked up in a little boutique on avenue Victor Hugo by a girlfriend. It's a super shopping spot.
Never without my homemade granola
In the morning, I never leave the house without my cell phone and a small packet of home-made granola.
For about 500g of Granola
- 200g of oat flakes
- 120g of almond slivers
- 100g of whole walnuts
- 100g of honey
- 80g of brown sugar
- 90g of melted butter
For those who like them, it is also possible to add dehydrated cranberries, then just mix up all the ingredients and bake 20mn at 180°
my beloved cantina
Picture credit : © La Belle Armée
My favorite restaurant is La Belle Armée. They make the best Caesar Salad I have ever tasted since I left New-York.
11€ as a starter. 22€ as a main course.