The encounter between American artist Calder and the Spanish genius at the heart of the Musée Picasso is an event in its own right. Never had an institution dared to confront these two geniuses of modern art.
And in fact, it's the grandchildren of the artists, under the aegis of the Musée Picasso curator and the president of the Calder Foundation, themselves that helped put together this incredible exhibition.
Forget mainstream. Here you are at the heart of an arty and brainy promenade. To guide this ping-pong of modern art, a guideline: the same obsession that the two artists had for the void.
An exclusive encounter
While it's the first time the two artists find themselves together in a museum, it's important to know that Calder and Picasso were represented by the same visionary gallery owner.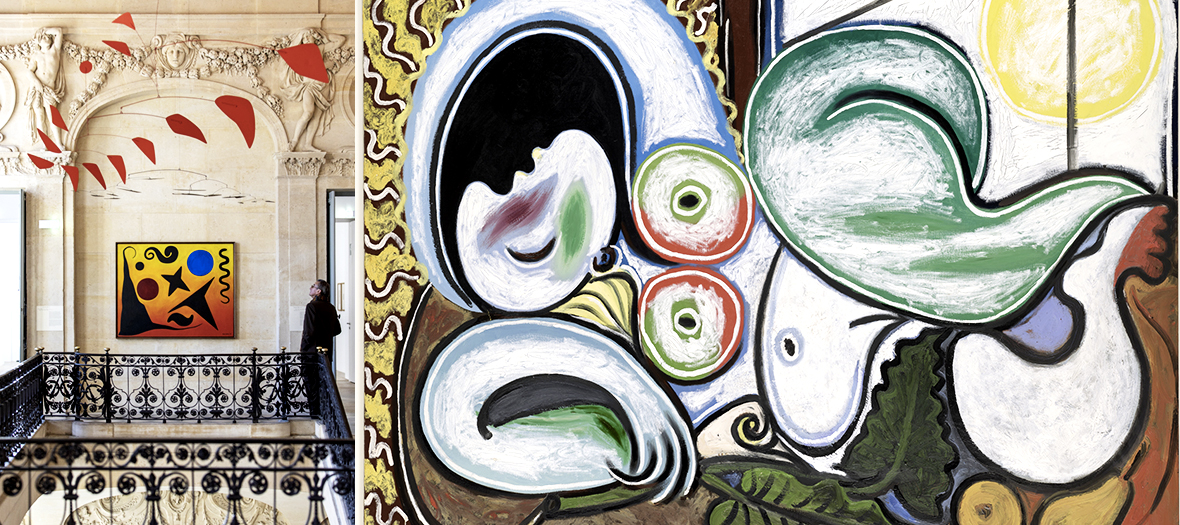 On the 27th of April 1931, Pablo Picasso arrives at Galerie Percier before the vernissage of the exhibition "Alexander Calder Volumes-Vecteurs-Densités/Dessins-Portraits". The artist was unveiling for the first time his famous "mobiles" that became his signature.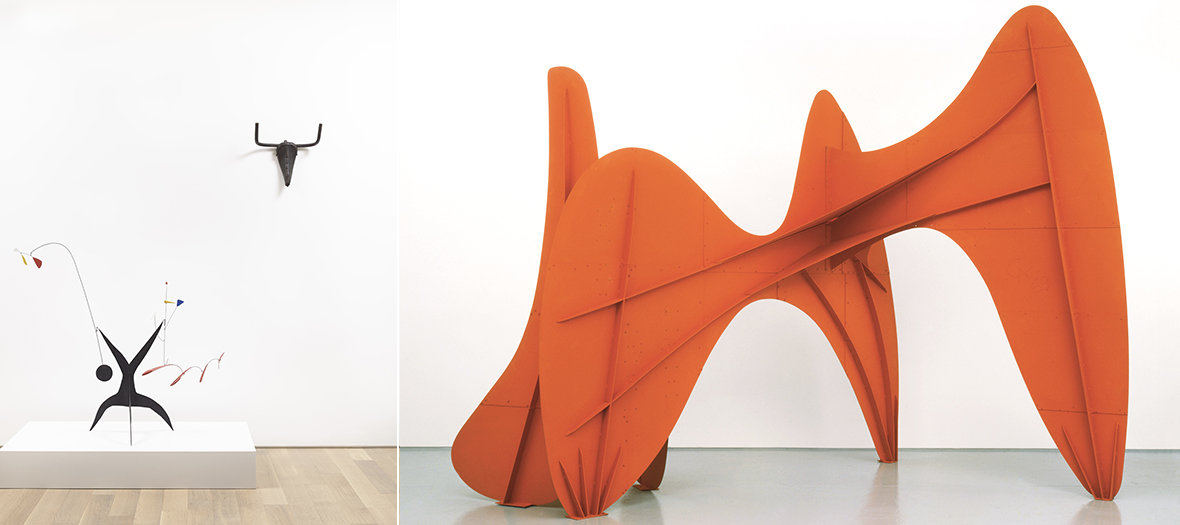 From a 1930 wire mobile  or Constellations imagined during the war period, by Calder, to portraits and assemblages (always figurative) of Pablo, a course made of differences – with a tenuous scope. A must-see!
"Calder-Picasso" until the 25th  of August 2019 at the Musée national Picasso.
Open every day from 10:30am to 6pm except on Monday.


© RMN-Grand Palais / Béatrice Hatala
© Succession Picasso 2019
© 2019 Calder Foundation, New York / ADAGP, Paris
© Voyez-Vous (Vinciane Lebrun)
© RMN-Grand Palais / Adrien Didierjean
© Succession Picasso 2019