She is today the most listened to voice of liberal Judaism and one of the only (and first) women to practice the profession of rabbi in France. In her latest highly publicized book, Reflections on the Antisemitic Question , Delphine Horvilleur explores the origins of antisemitism in the world and questions its connection to misogyny .
Feminist, modern and people, why does this 45-year-old woman fascinate her time? 3 things to know about this rabbis who is on the rise.
Beginnings (very) far from religion
Born in 1974 in Nancy in a traditionalist Jewish family but not too much (the type to take the car on Shabbat to go to the synagogue, which is forbidden), Delphine Horvilleur first studied medicine in Israel and journalism. . Graduated from the CELSA journalism school in the 2000s, she became an intern at Liberation and then correspondent in Israel for France 2 .
Except that an idea has been trailing in her head for some time: persuaded to be able to communicate by telepathy with her grandparents, she decides to leave France Television to study Torah and Talmud . The problem ? No center for the study of texts in Paris accepts women! Never mind, this rejection will seal the fate of this passionate who flies to the States . It's decided, Delphine Horvilleur will become one of the few rabbis in France .
A modern and feminist rabbi
Symbol of religious modernity , third woman to have become a rabbi in France, Delphine Horvilleur does not hesitate to commit to making a better place for women in monotheistic religions. Her own experience is the perfect example: the day she took office in the Beaugrenelle synagogue in 2008, when the older faithful were already reluctant to accept a woman as a rabbi, Delphine Horvilleur presented herself with ... a baby in the womb!
Of course, his defense of marriage for all , his fight for equality between men and women (men and women even pray together in his synagogue in the 15th arrondissement) and his openness to inter-religious marriages are damn grinding teeth in religious circles. Did you say dusty?
The people's rabbis on all fronts
In addition to being a rabbi, editorial director of the magazine Tenou'a, lecturer, philosopher and writer, Delphine Horvilleur is also the mother of three children. Her wide media coverage, she owes it to her interest in all communities (and not just her own) and her stroll between different universes. Like her friends Caroline Fourest or Raphaël Enthoven , the rabbi fights for universalism, fights against communalism and victimization.
Result: all the people are jostling to have it during their religious ceremonies. Lately, the rabbis officiated at the funeral of Sonia Rykiel , Elsa Cayat ( Charlie Hebdo's shrink ), Emmanuèle Bernheim or the survivor of Auschwitz Marceline Loridan-Ivens . In short, it's hard not to admire this wonderwoman.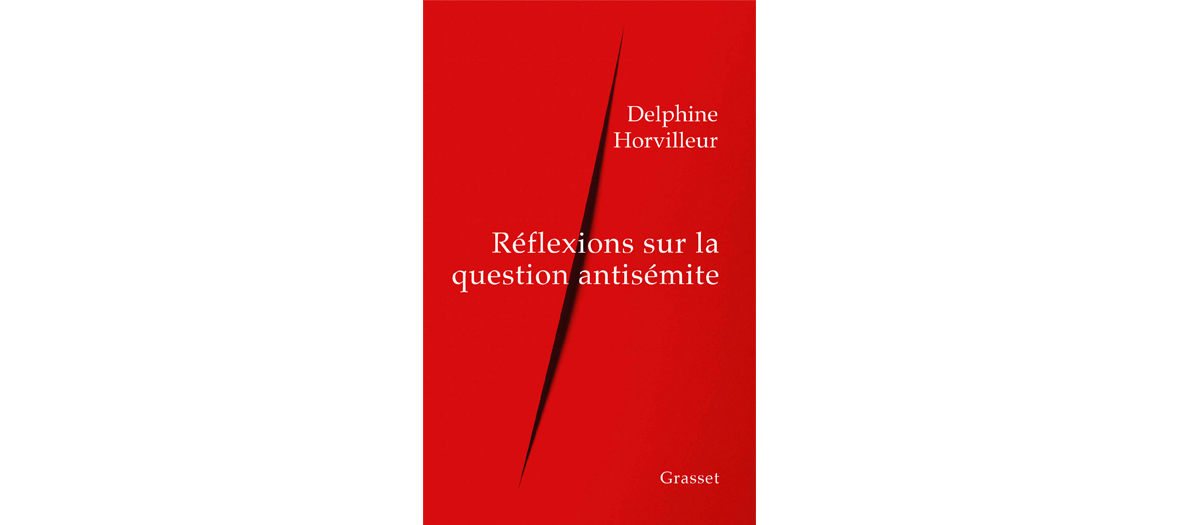 Reflections on the anti-Semitic question , Delphine Horvilleur, Grasset, € 16

Also discover: 5 things you didn't know about Bernadette Chirac