A leisurely lifestyle, palm trees, comfy sofas, bird songs… Ideal for romantic souls looking for a hidden green spot to coo happily...
The eponymous restaurant of the Le Collectionneur hotel (ex Safran) has just undergone a facelift. A golden occasion to go have a wonderful time with your +1 on one of the three incredible terraces with a wild 5 star decor. To gain access, just sidle through the freshly room renovated room in a superb Art Déco spirit featuring velvet and brass.
On the way, grab a nice cocktail and lift your glass to love: La Vanille (tequila, vanilla, milk, cardamom, €19) or the Basil Connection (strawberry, basil, green lemon, ginger, €14).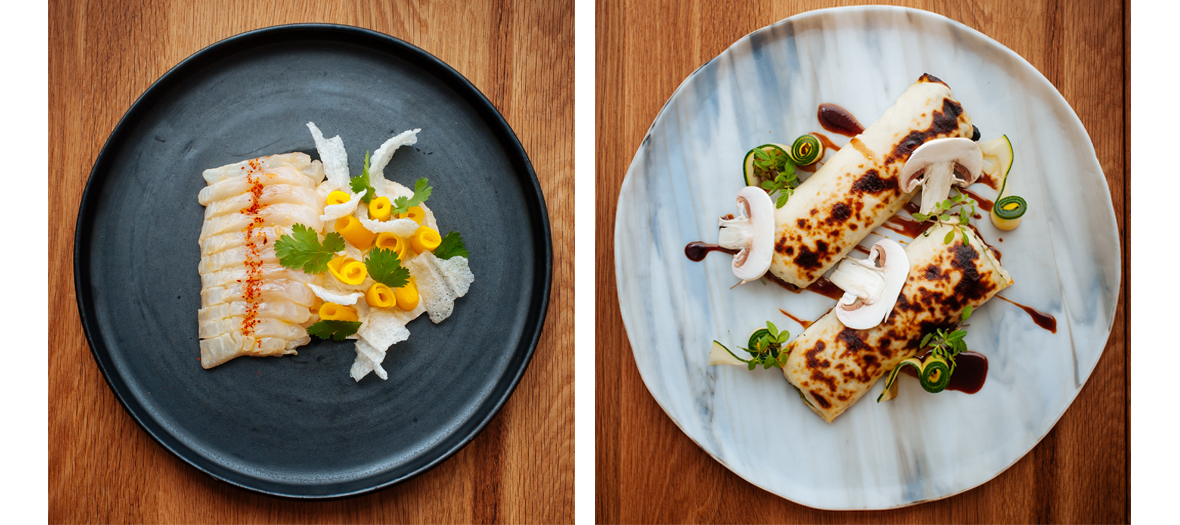 And to make this one-on-one ideal, nothing like the small summer dishes concocted by the duo Joël Veyssière and Nicolas Amelin: a perfect egg with wheat boulgour and citrus fruit, mousse of watercress (€18 ), cannelloni with eggplant and mushroom caviar (€18 ), an incredible monkfish with potatoes (€42) or the melt-in-the-mouth picanha of beef with chimichurri, layered potatoes with peanuts (€36 €). Darling, when do we reserve ?
Open Monday to Friday, from noon to 2:30pm and Tuesday to Saturday from 7pm to 02h30 am (last food order at 11pm.
Also discover the best spots to watch the world cup and and the best outdoor events in Paris.