She is undoubtedly the coolest chef that the food high mass has seen on M6. We no longer present Sarah Mainguy , divine finalist of Top Chef, passed through the highly hipster kitchens of the Holybelly and Season coffee shops but also of the author's bar Mary Céleste before settling in Nantes to open her restaurant.
Good news for the Parisians of the East Side, Sarah squats all summer long on the patio of the Hotel Le Grand Quartier rue de Nancy with Le Grand Vacarme … And it is a small city miracle to be taken in by all means. emergency. Especially when the hour for the aperitif strikes!
A secret patio in the middle of the 10th arrondissement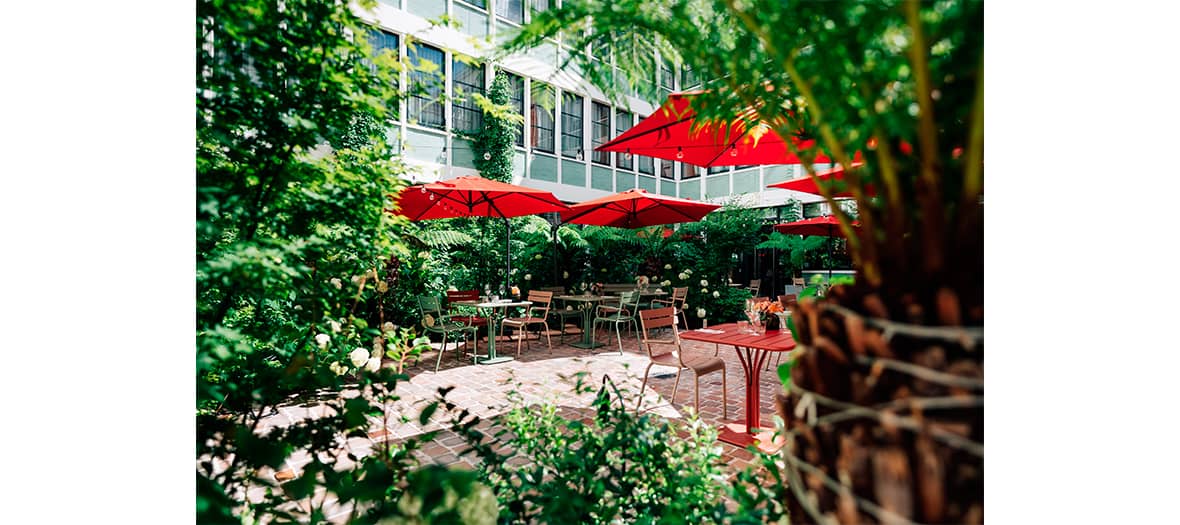 A veritable plant paradise in the heart of the 10th district (which sorely lacks a green lung), this ephemeral terrace has everything of a city-dweller: secret entrance, huge patio, large parasols, hyper lush vegetation that separates the tables from each other for you. plan on vacation in less than two.
On the menu: Sarah kept it short and perfect with dishes " halfway between street food and grandmother's cuisine " that we prefer to share, that goes without saying.
Vegetable cuisine and natural wines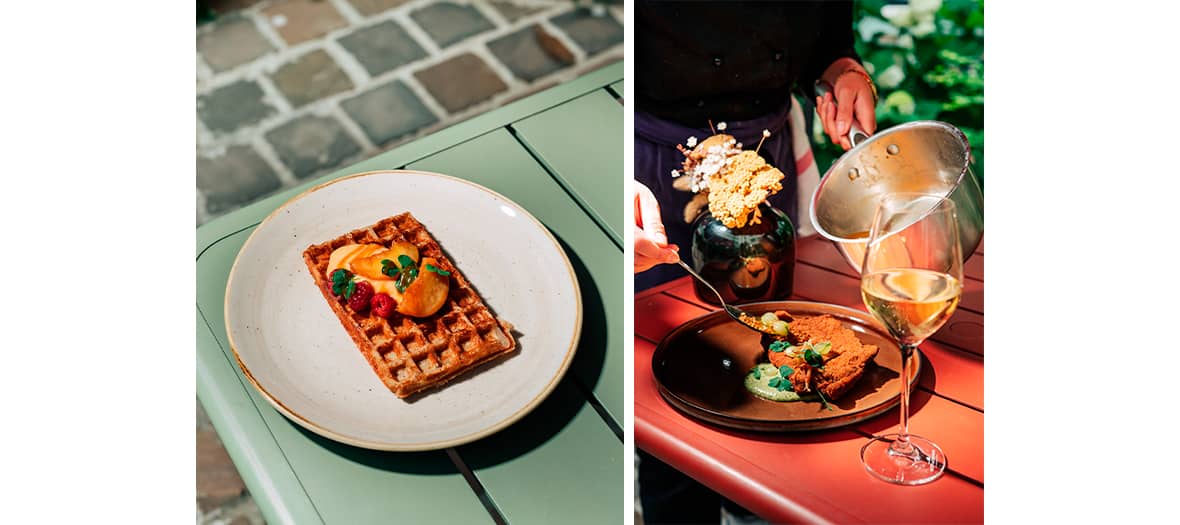 Another heart asset: the chef takes a hyper vegetal bias and in tune with the times: a big eggplant tatin for two good to lick your fingers (24 €), exquisite zucchini flowers, the best salad of green beans of our life (€ 11), an ultra-kiffant smoked tarama biscuit toast (€ 9) or a buckwheat waffle landed with apricot ice cream for dessert. Yum !
For carnivores with fangs: you can't resist your space schnitzel (€ 26) with tarragon mayo ...
Note for amateurs: a wine list of natural and pet 'nat' wines at reasonable prices. Impossible to resist a bottle of Sans Ordonnance du Domaine du Temps (€ 9 a glass), a real invitation to enjoy as well as the small menu of sharp cocktails. Yum: the Mexican Mule (€ 14).
What if we treat ourselves to a night there?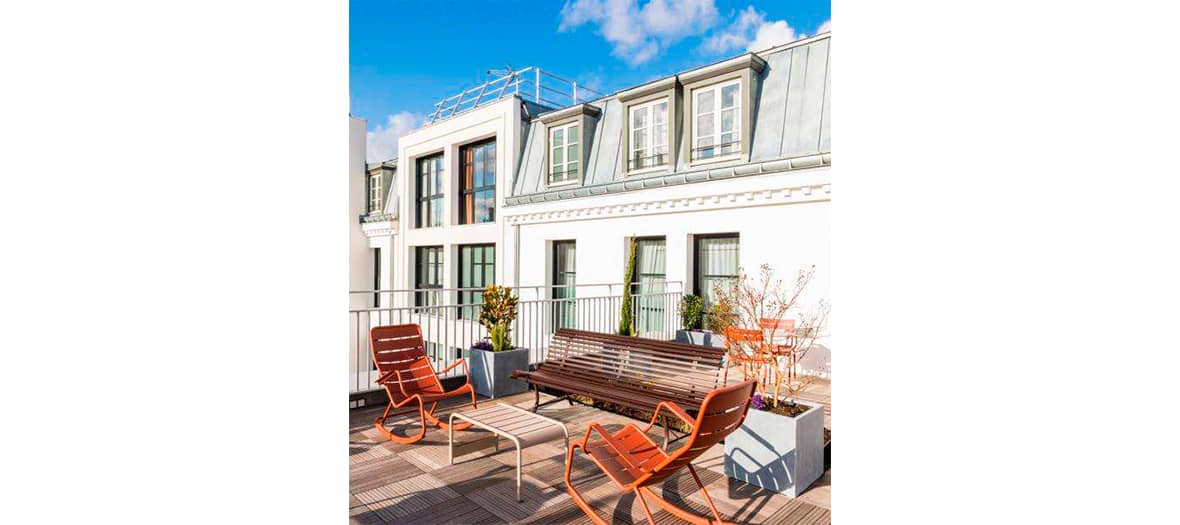 The hot option for those who are not going on vacation? Come and put your bag down and sleep in the stylish rooms of the hotel!
Staycation has imagined a really cool package including a great night in a room + a dinner at Sarah Mainguy's Grand Vacarme with access to the very private rooftop to chill in sunbathing, cocktails and deckchairs mode + a late check out at 4 p.m. to sleep in mat 'with beefy breakfast.
Package from 258 € on Staycation
The Great Uproar . Online reservations. Ephemeral restaurant until October 31, 2021 in the courtyard of the Le Grand Quartier hotel .
Also discover the pop-up terrace with cocktails and burgers by Yannick Alléno and the best ice cream to taste this summer in Paris.