Kawaï alert! If this green powder is your passion, this Franco-Japanese pit stop will surely become your second home.
Eclair, Saint-Honoré, macaroon, here French touch cakes are pimped with matcha —manga style— totally wild. Special kudos to the ice cup 100% green. And at the risk of an overdose, try their killer frapuccino!
#Yummy also, the small strawberry tart as well as the yuzu.
If you prefer salty dishes, test their green tea and curry soba noodles or Japanese omelets.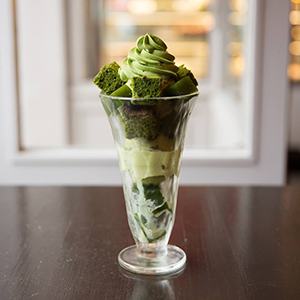 Open Tuesday to Saturday from noon to 6pm, Sunday from 11:30am to 3pm.