All the locals are wild about this place. Scaria, is the new restaurant/coffee-shop/grocery store creating the buzz around Parmentier, incubated by the team of La Belle Équipe and Chics Types. But you have to admit everything is tempting in this real foodie cocoon—from the comfy atmosphere to the highly instagrammable plates.
First of all, impossible to miss the fab storefront with its blue mosaic. Inside we nab a few decoration ideas: banquettes pimped with good looking velvet cushions under plants and hanging wicker suspensions. We're telling you, it's a garden of Eden.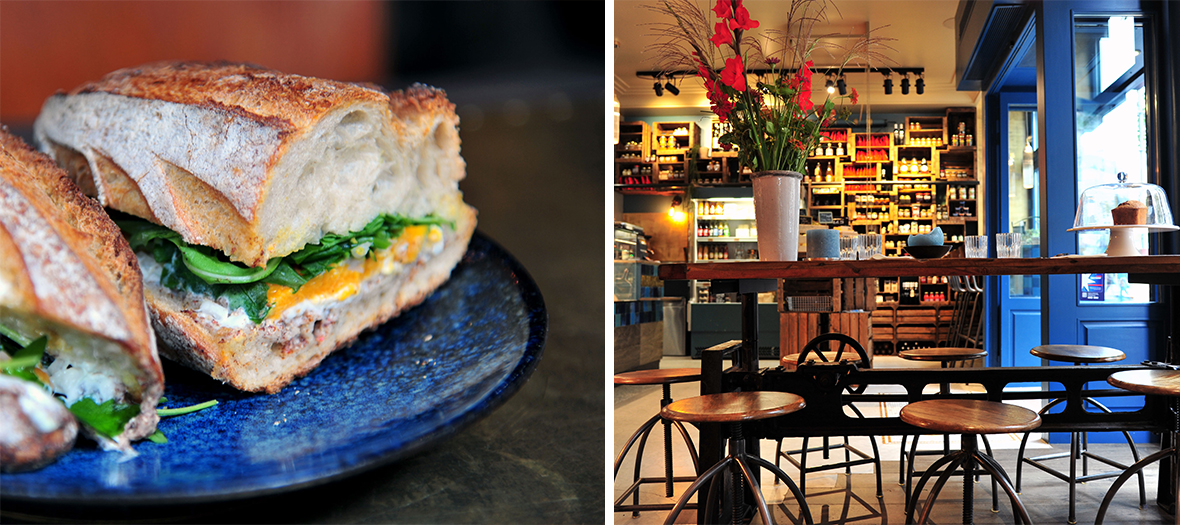 On the menu, precise bistronomic dishes, made partly with products sourced from the grocery shop corner, and that change every day in keeping with arrivals and the whims of the very inspired chef Romuald Sanfourche. For starters: a regressive perfect organic egg (€11) or tuna ceviche (€11). Continue with a veggie dish, meat or fish: an assortment of market vegetables (€18), sea bass (€24 ), to be washed down with a nice glass of Pacherenc (€7.50).
In the the grocery store, made in Italy nuggets (sauces, olives, dried tomatoes), smoked scamorza (€11), top notch charcuterie or burrata with truffles for connoisseurs (€11). Another option any hour of the day: squatting the coffee-shop area (muesli, granola, soft boiled egg/buttered bread, filter coffee, latte, organic juice…).
We adore: the possibility of dropping by at lunch time to pick up a heart warming sandwich such as the vegetarian (avocado, burrata, chioggia beet, arugula, (€9) or the divine Scaria (beef pastrami, onion chutney, fennel seeds, mustard sprouts, Daikon, (€12).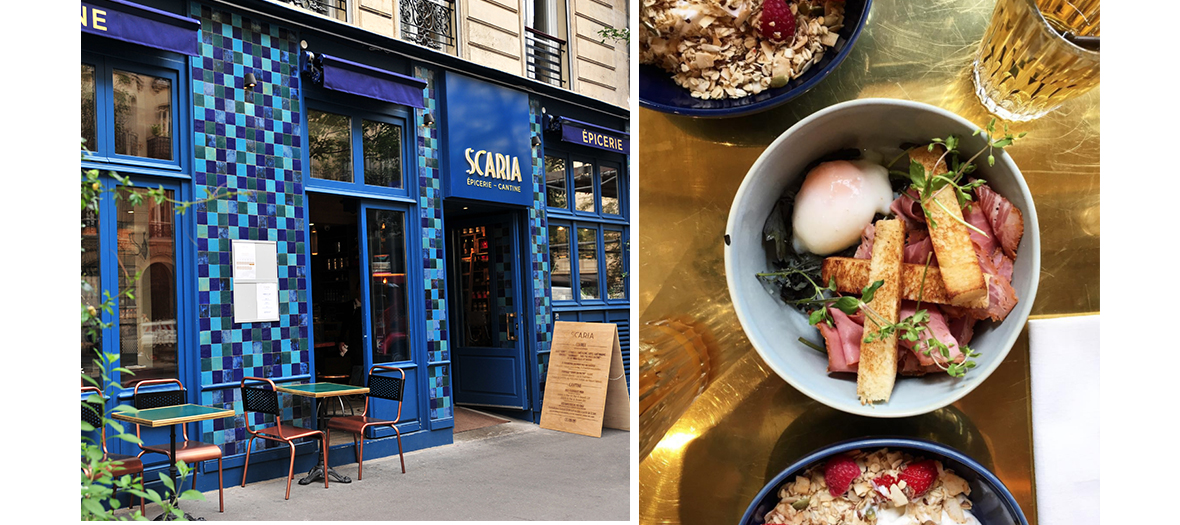 Open Monday to Friday from 8:30 am– 11pm, Saturday from 9:30am – 11pm and on Sunday from 9:30am – 6:30pm.
Also discover Passager : instagram blog opens its coffee shop.