If you follow blog updates and personalities creating the buzz on networks, you are bound to have run into the avatar of @fannyb aka Play Like a Girl. One of the first French gals to post her looks on the web has just opened her IRL coffee-shop in the 11th. In order words, the new HQ of her influencer gang of friends: Kenza from the Kenza blog, Emilie The Brunette, Daphné Mode and the city & consorts—all have their habits here.
You are soon going to understand why. Freestone and brick walls: check. Original cément tiles on the floor for feet selfies #Ihavethisthingwithfloors: check. The indispensable skylight, the new big thing of cool places: check. An über trendy atmosphere, a gleaming machine producing quality coffee roasted in Berlin by the collective of Five Elephant and a menu that needs to be instragrammed asap before the dishes are cold—they have it all est.
On the menu : a plump pulled pork burger (11,50€), a duo for oven backed farmer eggs with bacon, cheddar, truffle gouda for a #foodporn effect (starting at 6€) a pretty avocado tartine(9€). While you are there, don't hesitate to challenge Brice, the virtuoso barista, always up to whip up daring latte creations (5€ per latte) to wash down your carrot cake (4,50€), granola (6,50€) or scones (5€). Terrific.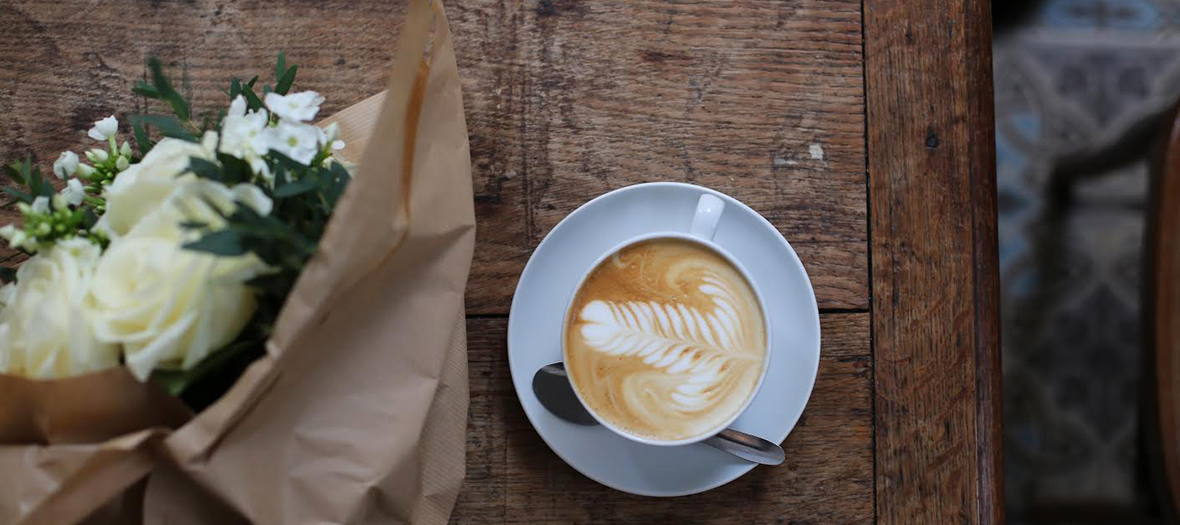 Open Tuesday to Saturday from 8:30am to 6:30pm.
Also discover the XXL coffee shop of Wild of the Moon on place du Marché Saint-Honoré.