Imagine a cut up dollhouse in front of you. Make every room a shabby hotel room . Put in it illegitimate couples, unexpected guests and voyeuristic tenants. This results in Georges Feydeau's most devilishly articulate vaudeville : L'Hôtel du Libre-Échange .
Building on its success at the Comédie-Française in 2017, the cult show replenished the Salle Richelieu for one season and brought joy to our comer instinct. All that's missing is the popcorn. It must be said that with Christian Lacroix in the costumes and the decor and Isabelle Nanty in the direction, you would have to be crazy to still miss it.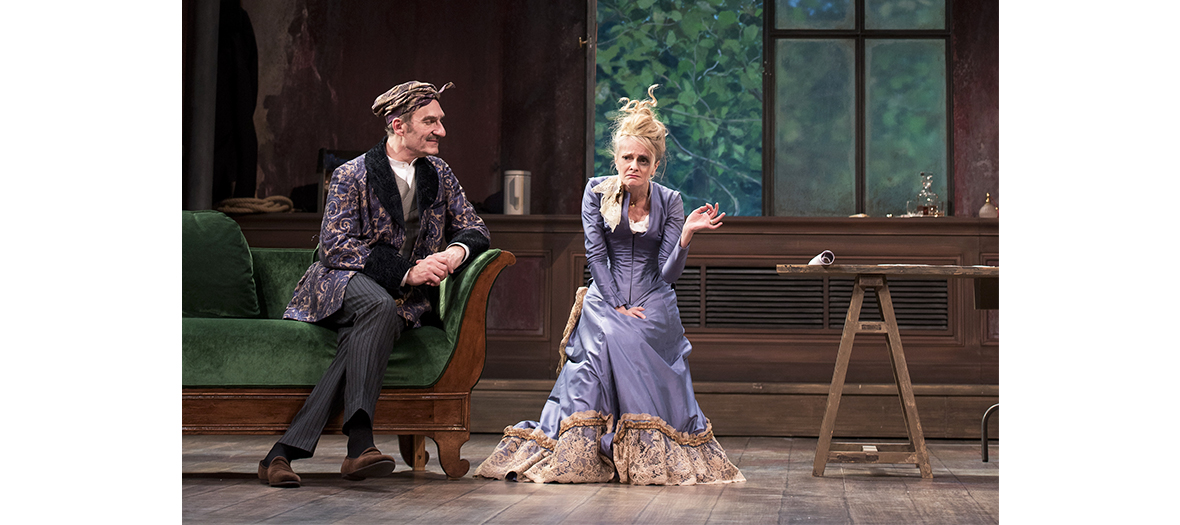 The entrepreneur (and enterprising) Pinglet , encamped by a cheerful Michel Vuillermoz , would count on the wife of his partner Paillardin . That's good, this one is not happy together. Behind the backs of their respective husbands, the two book a room in a shabby "one- eyed hotel ", naively thinking they won't meet anyone there.
It was without counting on the love affairs of their small staff and the fallback solution of their friend Mathieu , forced to find shelter after being driven from Pinglet's. Paillardin himself would no longer fail to see himself obliged to spend the night there, on a mission for his work ... In order not to get caught, one should still not mix the brushes in his lies.
The first appearance on the scene of our darling Christian Hecq , in the role of provincial Mathieu who comes to squat at the Pinglets with his four daughters. We won't spoil the surprise for you, but the look is mind-blowing.
Salle Richelieu until July 25, 2019. From € 16. Reservations on www.billetterie.comedie-francaise.fr
© Brigitte Enguérand, coll. French comedy
Also discover the latest dates for The Imaginary Sick with Daniel Auteuil and the brilliant comedy La Dégustation with Bernard Campan and Isabelle Carré .