We have good news for die-hard smokers who have not been able to live up to their new year's resolutions. If you are still on the lookout for a chic and well-heated terrace to go out for a drink and sip cocktails without feeling cold, here is your paradise.
The rendezvous is taken in the patio of Hôtel Westin Vendôme, that has set up an ephemeral chalet terrace at the heart of the Palace.
Imagine a light filled place, cuddly and cozy with high wooden tables, armchairs and exotic animal skins, ideal for a warm happy hour with glasses of Gloo, the warm Scandinavian drink with white wine, cinnamon, cardamom, ginger and dried fruits, an Igloo cocktail with Finnish vodka + cherry liqueur, blueberry juice or then a Snow Ball, concocted with warm white chocolate and whiskey, chestnut and Chantilly cream (19€). Yummy!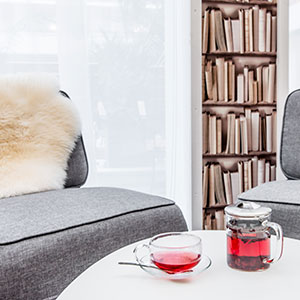 We adore: the tea time formula as though you were at a ski resort with a drink + pastry dessert chariot at 16€. Special kudos for  Café Fika with Chantilly pistachio and cinnamon topping.
Terasse Skandinave until end of March 2016. Open every day from noon to 8pm.
Also discover brunching at Hotel Grand Amour.