Here is the kind of unforgettable experience to treat yourself to at least once in a lifetime: spending a dream night in a splendid Parisian palace.
Favored residence of actors and celebs who are visiting the city of lights, the Royal Monceau enables Parisiennes to be Cinderellas during an ultra privileged moment.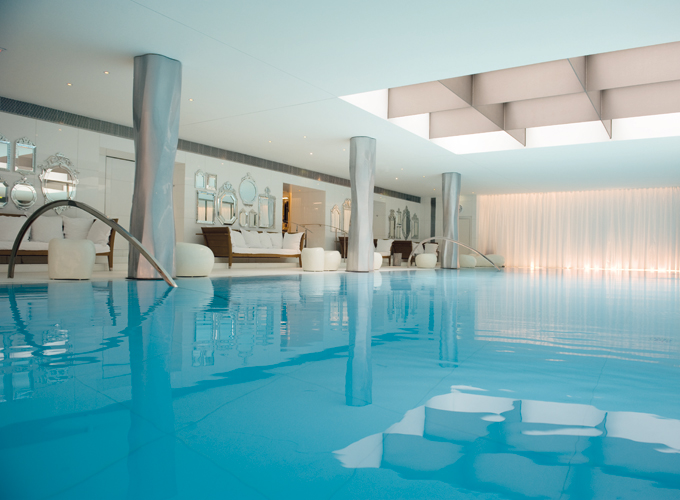 Saturday 1st of February starting at 3pm, the deluxe hotel will be opening its doors. The occasion of relaxing in the hammam of in the Spa My Blend by Clarins, spa before nestling in the movie room for an ultra private projection for the film The Butler, with a bag of truffle popcorn signed Pierre Hermé.
And after a soft night spent in one of the rooms designed by Philippe Starck, enjoy the breakfast, served as a XXL buffet with viennoiseries from the wonderful Alsatian pastry chef, but also pancakes, cereal, pressed fruit juices In short, a pretty surprise a few days before Saint-Valentine's Day.
The price? 500 € for two all included.
The Night of Parisians, Saturday 1st of February 2014 with proof that you live in Paris or vicinity.
Information and reservations by email BookUs.paris@raffles.com or by phone at 01 42 99 88 77