For irrepressible sweet urges, rush to this stylish tea salon and temple of « sweet food » located right near the rue Legendre.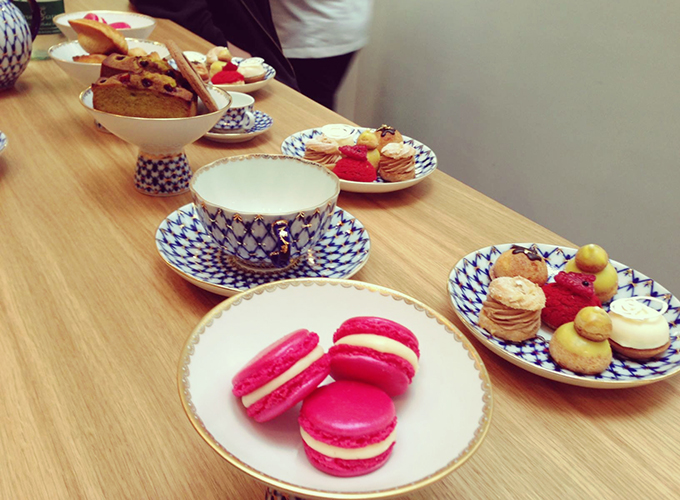 Whether you eat like a bird or have a sweet tooth, there are home-pastries for everyone, coming out of the laboratory where one can watch Jonathan Biot and his team at work. High point for those who cannot make up their minds or for twigs on a diet: the pastries, beautiful marvels that one feels like framing, exist in normal size and in mini size (2€).
We like: The tea time formula, that allows you to choose from a cart filled with « reminiscence cakes » (madeleine, financiers, cakes, cookies), that one nibbles on while sipping a juice or a warm drink (8,50€). You feel like a Queen during this tasting that is so British, with a porcelain tea set worthy of Buckingham, while gossiping with the gals or working (no excuse, the wifi is available).
Impossible to resist: the lemon meringue pie, in normal size or mini. Lemons from Sicily, meringue with yuzu, and a dash of ultra fragrant olive oil, added just before the tasting, will persuade you in less than one second that you should definitely go for Acid-therapy.
Open Tuesday to Sunday, from 9am to 7pm