© Annie Mach
With its clever fusion cuisine and friendly prices, this modern greasy spoon attracts Paris foodies. Tossed since forever between France and Vietnam, the young trio at the origin of the business produces a marvelous mix of Asian street food and Frenchy gastronomy.
Their 20€ lunch is absolutely unbeatable. In the evening dishes are a little more elaborate. Definitely think of reserving.
One last tip, if you see « chocolate tart with peanuts and salty butter» on the slate, it's your lucky day, don't pass it up!
Open from Tuesday until Saturday evening, Thursday and Friday lunch. Lunch formulas 15-20€. Evening 30-40€.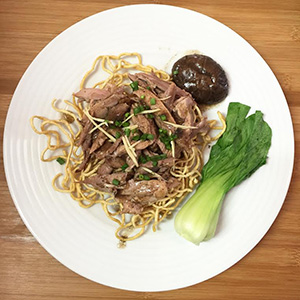 © Julie Zwingelstein
Also discover Tonton Yün, a Chinese restaurant on Rue Hauteville.