It's the nugget that ticks all the boxes: comforting cuisine, orange wine, veggie proposals, adorable service, a small terrace ideal for an aperitif, Insta-friendly and cozy decor... In short, a watchword: at the table!


A real charming address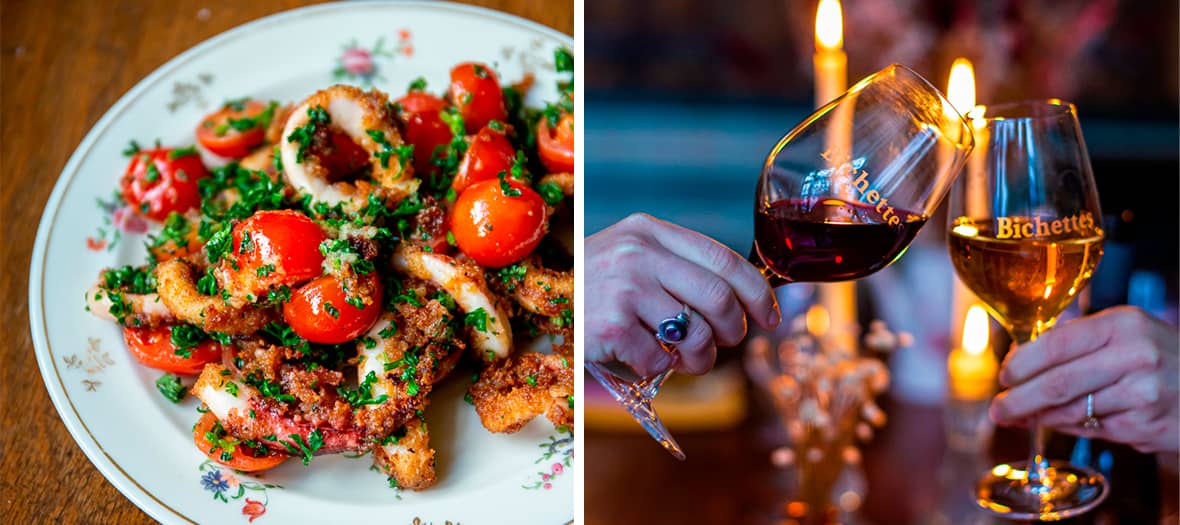 It's a small neighborhood table so perfect that you would cross Paris to have your napkin ring there, the place is so full of charm.
Firstly because Bichettes has a soul and we like to please. The bosses, Agathe and Hortense, two friends met at the hotel school in Lausanne, had always promised to set up a business together.
A few years later, the dream came true on rue Marie Louise, a few steps from the Saint-Martin canal , in a bistro in keeping with the taste of the time, in keeping with your times and where life is good: raw wooden decor, lighting the candle in the evening, cellar of 100% natural French wines, local cocktails, small coffee from the Belleville roastery …
A divine market cuisine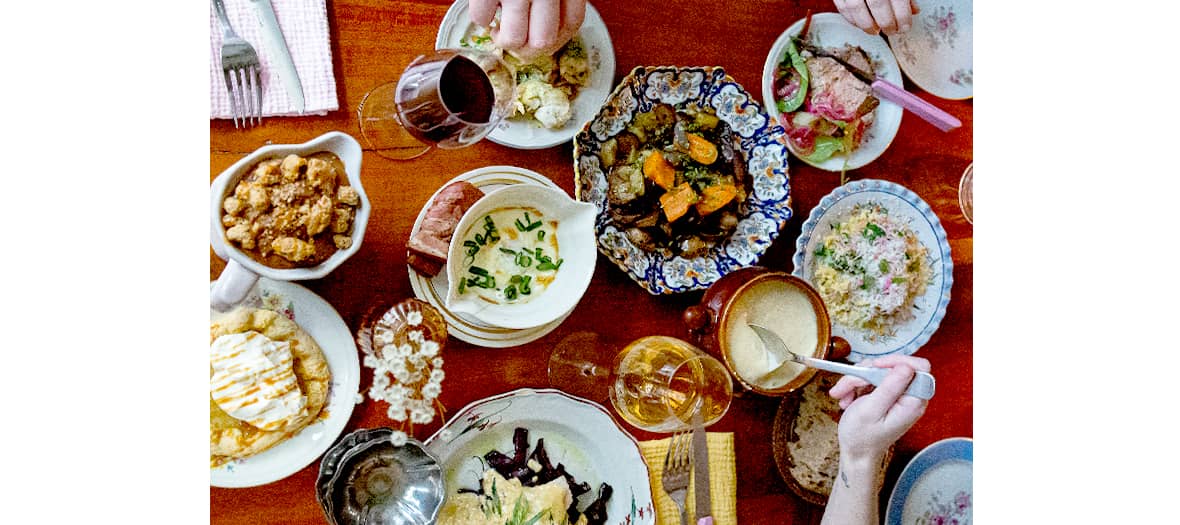 The girls' mantra: offer up-to-date grandmother's dishes, with a creative touch and good products sourced from neighborhood merchants served in mismatched vintage porcelain dishes of the best taste.

No extended menu, but a few best-sellers on the slate which evolve over the weeks and the seasons, which we enjoy and which we happily sauce: red squid breaded with garlic, cherry tomato and parsley frisé (€10), brioche sausage (€9) or Romanesco cabbage roasted with Brillat-Savarin béchamel (€8).

We continue with a haddock fish with aubergine marinated in chilli and thyme with a roasted garlic purée and zucchini caviar (€24), endive gratin with maroilles cheese (€18) or saddle of lamb with a small mashed potatoes (€27). It regresses for dessert with chocolate mousse and mango rice pudding (€8).
Open from Tuesday to Sunday noon and evening. Closed Sunday evening and Monday.
Also find Philo Saucisse and Thibault Sombardier at the Pavillon Faubourg Saint-Germain
©Johanna Alam