You are a burger aficionada and yet you struggle to find one that fits your healthy diet? Bio burger is the place for you; they offer « good» fast-food just how we like it near Bourse. Be ready to eat a tasty burger in a cool « factory » decor, punctuated with colored chairs and quality burgers. A success that sometimes implies having to stand in line. But it's really worth it.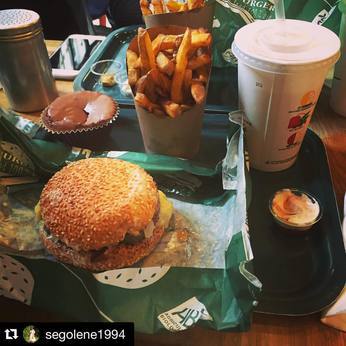 Why do we love it so much? 100% healthy products and a terrific tofu steak à la provençale! Now just compose your own burger with bacon, cheese, pickles, pepper sauce, mustard. Yummy!
Open every day 11h45am to 3h30pm and 6h30pm to 10h30pm. Closed Monday night and all day Sunday.
Burger + frites + drinks: 10,50€
Picture credit: Bio Burger's Facebook page