It's the new food phenomenon that is reinventing Sunday brunch. From June 21 to July 31, the Maison de Champagne Charles Heidsieck is selling a dream basket on its e-shop to live the experience of a high-end breakfast / lunch, to be delivered directly to its favorite garden.
Tickle the senses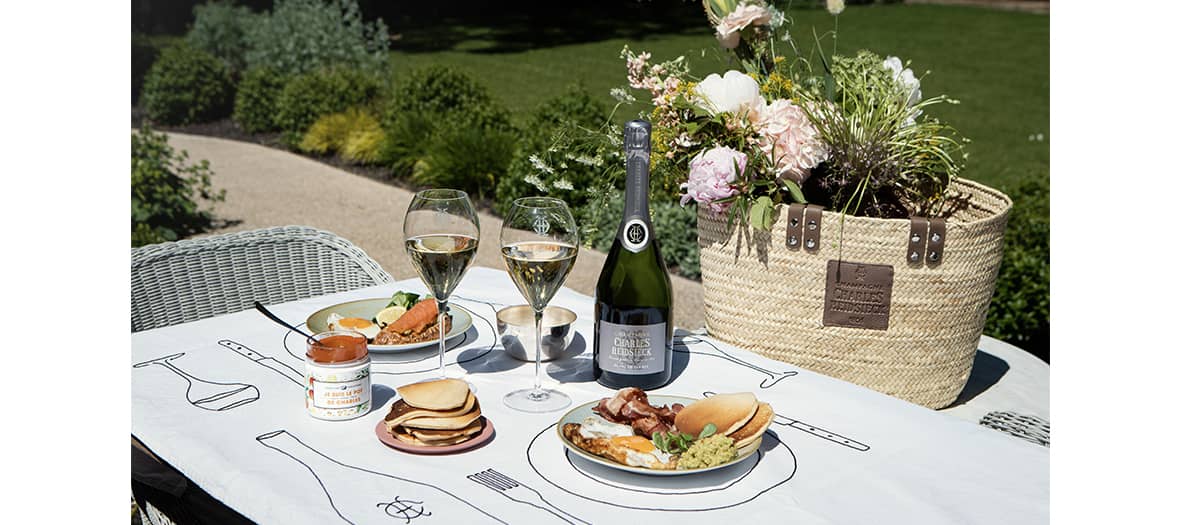 It must be said that his star Blanc de Blancs 100% Chardonnay , with sweet notes of vine peach and candied citrus fruits, surrounded himself well for the occasion. In this wicker basket to keep for the whole summer, nestles the perfect paraphernalia for a style brunch worthy of a princely garden party.
To know: a bottle of Blanc de Blancs Charles Heidsieck and two flutes, a superb double table set in linen embroidered by the Marseille designer Sarah Espeute , the beautiful watercolors of Chroniques de Bouche to find in a gazette L'Art du Brunch by Charles Heidsieck , an incredible bouquet of fresh flowers signed Thierry Féret (peonies, Mexican orange tree, eremerus…) as well as a jar of Parisian Carot, Passion, Vanilla Jam with personalized label. Touch, taste, sight and smell are all called upon to experience a moment of ecstasy for the five senses.
A "Charles brunch"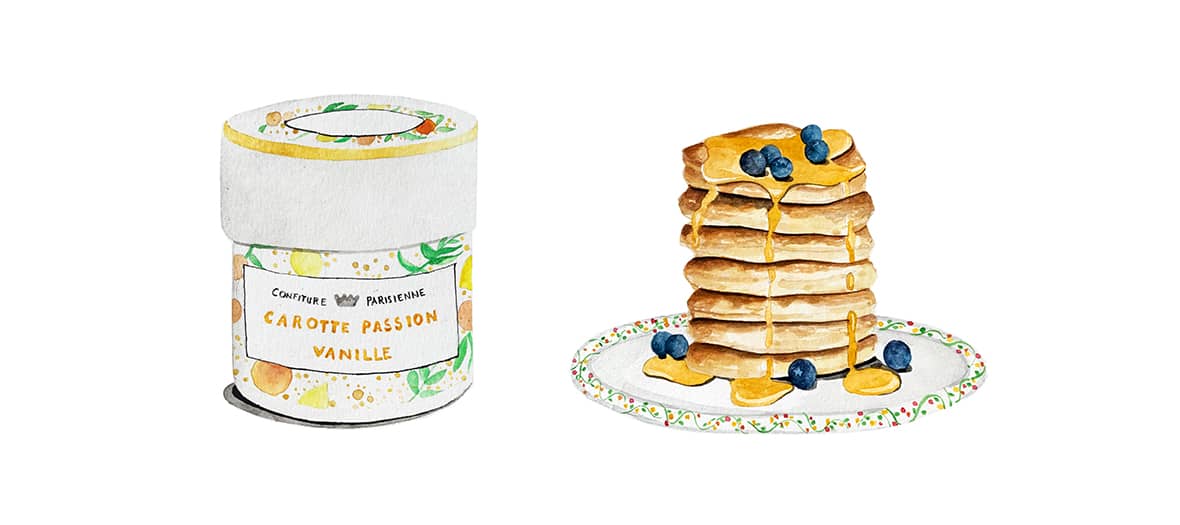 © Chronicles of Mouth
If Mr. Charles Heidsieck had joined the party today, here's how he would have paired his fruity Chardonnay.
One golden rule: dare to go sweet and savory by combining the roundness of pastries, an avocado toast, an egg Benedict with salmon and spinach, a granola yogurt, pancakes and a nice salad of fruits. Above all, it remains to take your time in order to best appreciate this precious moment to live together.
Baskets to grab from June 21 to July 31 on shop.charlesheidsieck.com ("Experiences" tab). Delivery every Friday between 12 p.m. and 6 p.m. in Paris and the Paris region *. Selling price: 230 €, delivery included.
Complete list of departments eligible for delivery to be found on shop.charlesheidsieck.com .


ALCOHOL ABUSE IS DANGEROUS FOR HEALTH. TO CONSUME WITH MODERATION.