You are looking for the most stylish brunch in Paris with only €20 in your pocket? Mamie Burger, is the Frenchy fast food with French products and all the meals cooked on the premises. Saturday to Sunday from 10am to 4pm, rush for their brunch.
The place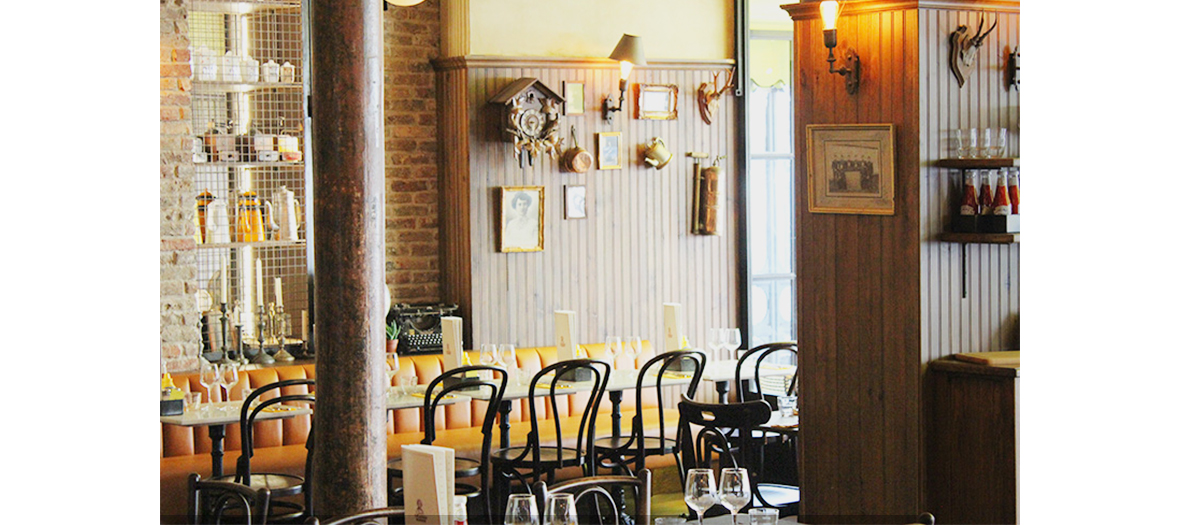 Wooden chairs, ceramics stone wall… It's almost like being at Granny's.
Inventor of the "bistro-burger", Mathieu Soliveres (also founder of Yaai Thaï), twists the best French style bistro and diners.
Mamie Burger, is really one of the best fast good in Paris with home fries, meats sourced in Aubrac, vegetables from Rungis, breads and viennoiseries delivered each morning by top baker Eric Kayser.
On the programme of treats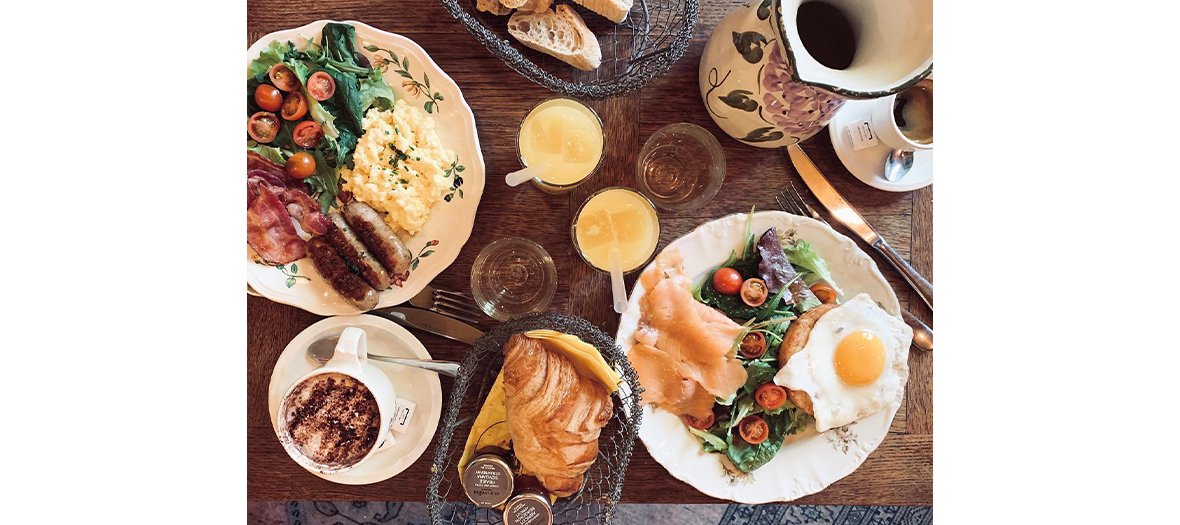 With its €19 formula, Mamie offers an unbeatable quality price ratio … Far from low cost quick formulas or disastrous products, a real British feast is served here each week-end.
Start on a high note by serving yourself a shot of freshly squeezed orange juice, a Comptoir Richard tea or good coffee served with a viennoiserie.
Now it's time for serious stuff with a classic English brunch (minus the beans).
On our plate: eggs any style (omelet, sunny side up or scrambled), bacon and grilled sausages or slices of smoked salmon, — all served with broiled cherry tomatoes, galettes of potatoes, salad and a toast. Yum.
The possibility of ordering à la carte to customize your brunch: plates of fries (€3), cheesecake or chocolate cake (€4.50). Burger-addicts will be in heaven when they dig into a papi Dédé with grilled bacon, cheddar and caramelized onions (€10.50) or a veggie burger (€9) with a galette of quinoa, grilled tomatoes, courgettes, eggplants and peppers.
The added plus
Faubourg Saint-Denis, Montorgueil, Faubourg Montmartre, Bonne Nouvelle, Opéra or even the Grand Boulevards… Its 6 family-style addresses scattered in buzzing districts combining the passions of the Parisienne : pretty terraces, a comforting decor, fab, good products, a serious culture of the stylish cocktail (hurray for the Spritz). And obviously : an unconditional love for the brunch—served each Saturday and Sunday.
Also discover: le the trendy brunch of Jean Imbert and the one of Brach.