More than a place: an Italian philosophy applied to very convincing prices, extraordinary products and a menu on the menu in a well-hidden patio in the Marais. Shall we take you?
The place : La Piazzetta is the Food Court incubated by Eataly with a great street food offer, hidden in a courtyard in the marsh rue de la verrerie, near the BHV Marais Homme .
On the program of delicacies: a formula at 26 € all inclusive, with all the best-sellers of Italian pranzo to pick by going around the 4 food trucks in the courtyard to order with your tokens. We start off in style with smoothies, detox juice and minute latte macchiato , before going for a portion of tasty arancini : cacio e pepe, ragù or ham. We then rush to the pizza and burger truck. Do you prefer the unmissable margherita, parmigiana or regina, or even a ultimately foodporn burger with truffles? Cornelian dilemma for dessert: tiramisù or panna cotta? Che buono ...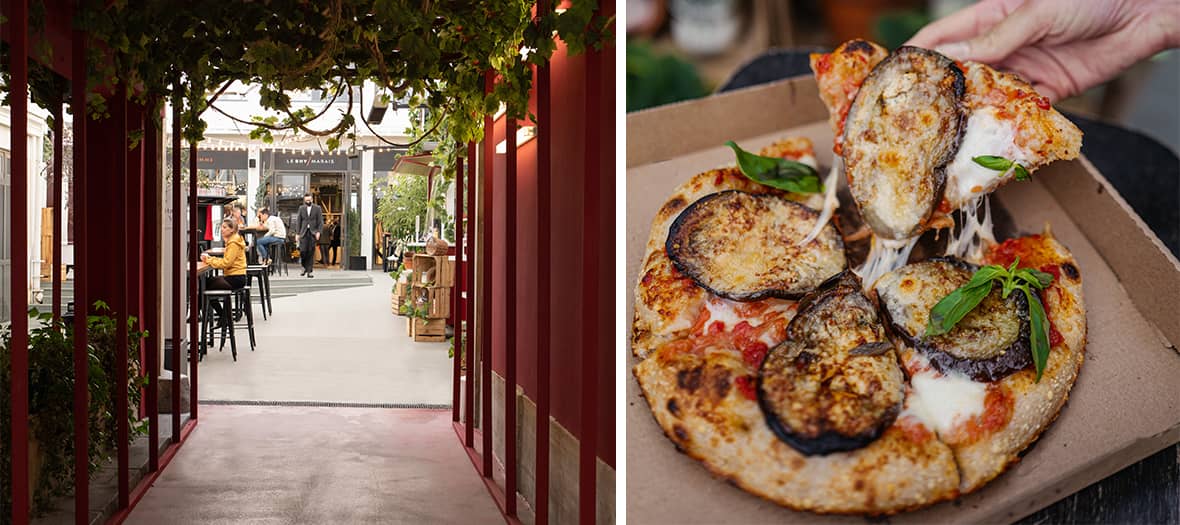 The extra thing: finally an address which does not require a reservation and where you can disembark coolly, in groups (and not all at the same time ...). In short: the ideal meeting place to take care of the hangover of the next evening. All in a chill, relaxed and friendly atmosphere. Combine with a nap a stone's throw away on the lawn of the Rosiers - Joseph Migneret Garden.
Every day from 12 noon.
The Piazzetta di Eataly 14 rue du Temple, Paris 4e.
Also discover Liquides, Matthias Marc's new trendy terrace a stone's throw from Les Halles and Ischia, the Italian restaurant of Cyril Lignac.