Foodies all have their name in their mouths and dream of trying their meals " for real "! And that's good, the semi-finalist candidate of Top Chef has just opened an address as sharp as it is relaxed, at affordable prices close to the Halles rue de l'Arbre Sec.

In this trendy "tavern ", as he likes to call it, Matthias Marc brilliantly deploys his Jura terroir in very new gen 'and precise dishes. A delight.
Matthias Marc: the chef everyone is talking about
Racines des Prés, Le Saint James, Le Meurice, Lasserre ... Before taking orders for the Substance restaurant, Matthias Marc went to the greats. From his highly coveted restaurant rue de Chaillot, he assumes uninhibited gastronomy.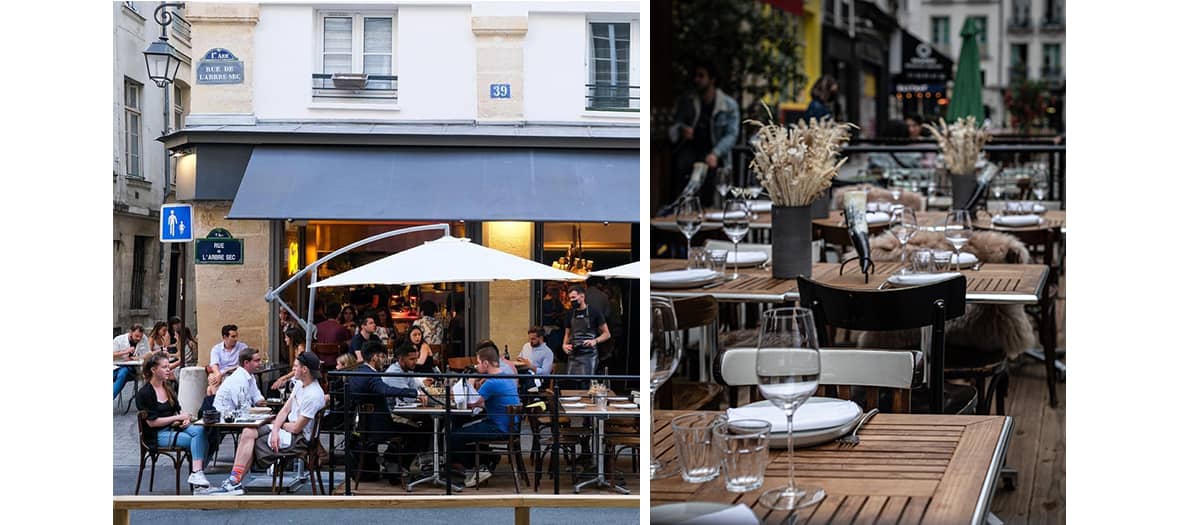 With Liquide , he and his team of friends open up an ultra-Parisian little sister in Substance. On the program: a great terrace, cocktails, plates to combine or share for a " tailor-made " dinner, natural wines, a large table d'hôtes of 12 signed Starck to chat with your neighbors ... and more if you like, the whole with a sound of hell and fiery DJ sets to set the scene.

To accompany Matthias, his team of shock: the entrepreneur Stephane Manigold , the big boss of the service Anthony Pedrosa , Michel Amar in the decoration without forgetting Jarvis Scott , the cook in cowboy boots met in Top Chef with him in the kitchen.
A la carte from Liquide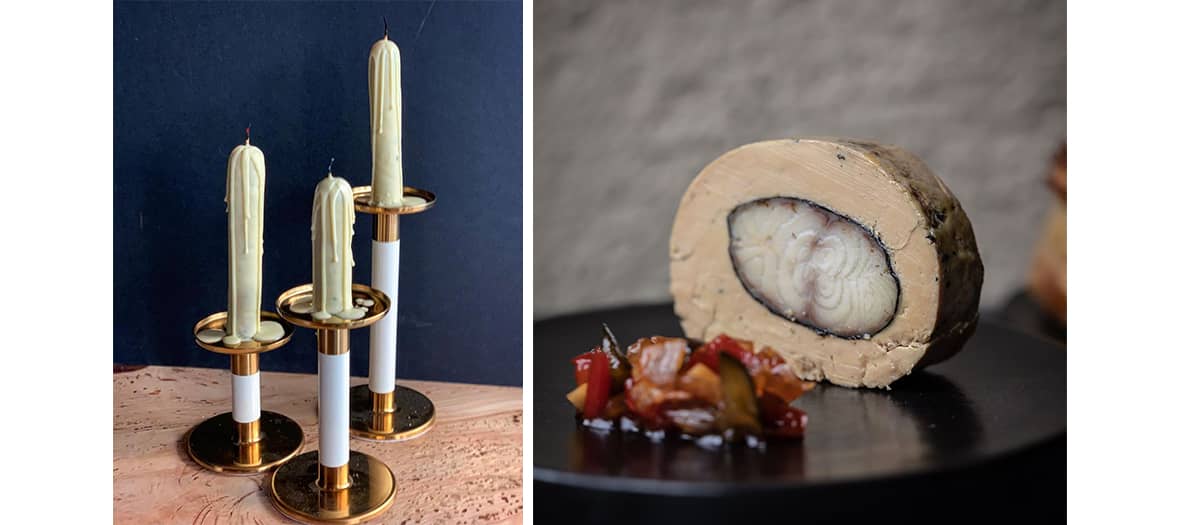 He likes the land and gastronomy twisted with food-porn or comfy sauce. Order with your eyes closed, out of order: the veal's head cromesquis with gribiche sauce (€ 9), the extraordinary oysters in pea water , pickled cherries and verbena oil (€ 9). potatoes drizzled with smoked cancoillotte (€ 7), the exquisite vegetable risotto with candied lemon (€ 14) or even strawberry-rhubarb (€ 12) for dessert. It is sprinkled with crazy cocktails and natural wines well smelled ...
Top Chef addicts who loved the trompe-l'oeil event will recognize themselves. Winner of the challenge, Matthias Marc has put on the menu his famous white chocolate candle which hides trout rillettes with chilli pepper. A nice delirium (not the most successful on the menu, let's be honest) but you must Instagram!
Open Tuesday to Saturday noon and evening. Non-stop on Saturdays.
Also discover Seveste, the most romantic bistro in Montmartre and 5 kebabs that will make you addicted.