Remember his name. Just opened on the side of the Golden Triangle , Enni Udon has already become the haunt of lawyers and finance tycoons who come to seek in the neighborhood that authentic atmosphere worthy of a Japanese izakaya . It must be said that this astonishing decor in elegant brown wood (ask to book one of the pretty two intimate lounges) is a real invitation to travel...
The udon, what esaco?
Thicker and more gourmet than ramen , the latest news is that udons were created by a monk called Enni in the 13th century on Kyūshū , this big island in southern Japan . Suffice to say that, since then, these silky wheat noodles have become a must in Japanese cuisine, requiring age-old know-how that is passed down religiously.
At Enni Udon , we order them hot or cold, dipped in broth or not, and we slurp slurp them by handling chopsticks and a wooden spoon. God it's good.
Signature udons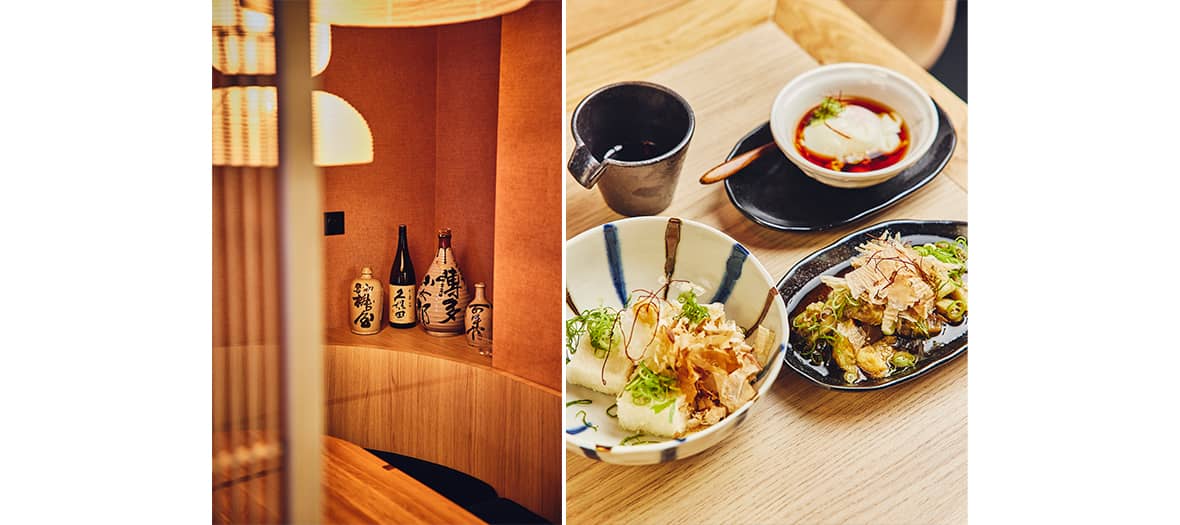 Among the starlets à la carte, zoom on the amazing " Enni Udon " of the same name with minced pork, salsify, konjac , daikon and carrots, whose lees of " Saké kasu " sake gives an interesting fermented note (€20) . More classic but oh so satisfying, the Tempura Udon in a hot dashi broth made from fish, kombu and shiitake, in which you dip the pieces of prawns or dip little by little to keep the crispiness (€21). Mmm…
For the small pleasures to share, the karaage is an ultra crunchy safe bet (€12), not to mention an effective katsudon (€19), a salmon onigiri (€4) and, for dessert, a house dorayaki (€7). €).
Open Monday to Saturday from 11:30 a.m. to 3 p.m. and from 6 p.m. to 10:30 p.m.
© Guillaume Czerw


Also find out where to taste the best ramen in Paris and Akira Back's new table at the Prince de Galles .