Inspired by Japanese izakayas , this new HQ imagined by the starred and MOF Eric Trochon ( Solstice ) and his team Stéphane Offner and Tony Alvarez , adds a touch of exoticism and sexiness to the Mouffetard district ... the stride!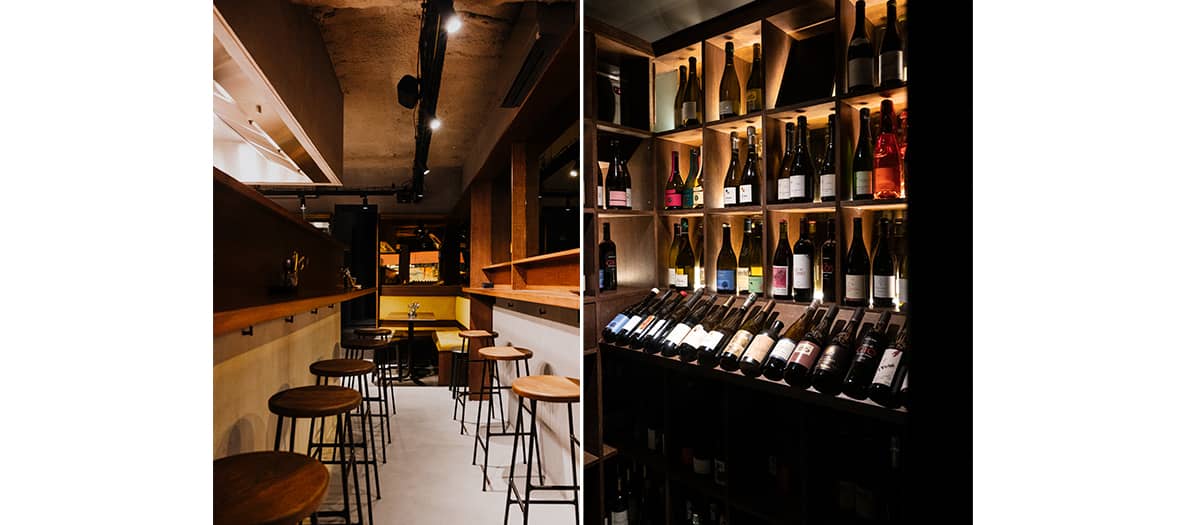 Modeled on Japanese counters, Otto goes straight to the point by planting his kitchen island in the center of the space. Here, three cooks trained by the neighbor and starred Solstice , prepare everything minute before our eyes.
Around ? Nothing flashy. Sober, wood, benches and high seats. An assumed minimalism , signed by Helena Ichbiah at the head of the Ich&Kar studio (the legendary Sketch in London, that's her) who enhanced the decor with gilding on the bar and saffron velvet on the benches. And for the humorous touch, it happens on the mirrors with messages like " Down there is smoking cigarettes but you must not say it " or " For Tinder dates and sex plans, duck heart "!
Brut, precision and ultra-fresh on the plate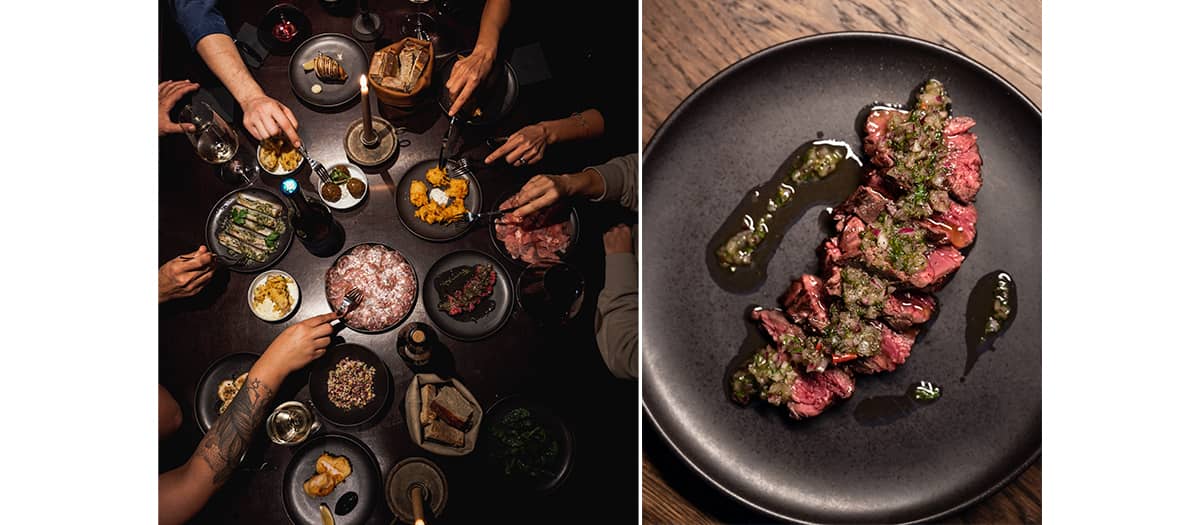 Close to the flavors, handpicked producers animate a moving menu that changes every month. Accomplices of beautiful gestures, fish , meat and vegetables crisp, melt, play with territories, hot and cold, a sauce, a herb...
That evening, the small plates parade and are shared mischievously: frisky little celery and hazelnut donuts (€9), chard barbajuans , a Menton specialty to fall in love with (€10), perfectly crispy " Fish no chips " (€13), salmon gravlax with beets , melting like never before (€12), devilishly tasty yakitori chicken (€13). For dessert: a really good chocolate & fleur de sel cake (€9) and caramel rice pudding , so creamy (€7).
To be noted: the wine offer which hits the bullseye once again, without showing off (the majority of the bottles do not exceed 40 €) and aims for the perfect match. All? Relevant, light, joyful and serious at the same time!
Open daily from 12 p.m. to 2 a.m. No reservation.
© SadikSansVoltaire
Also discover the best galettes des rois de Paris and our top addresses to order a good seafood platter