Paris' swanky 8th arrondissement continues to add to the food scene making room for a crop of exciting new restaurants. Sphère stands out as the missing piece on rue de la Boétie: one of those places guaranteed to be a favorite - suitable for both daytime and nighttime dining. A classy gourmet restaurant led by the Japanese chef Tetsuya Yoshida, who crafts flavorsome contemporary dishes. Pure chic and charm, that's his homemade recipe!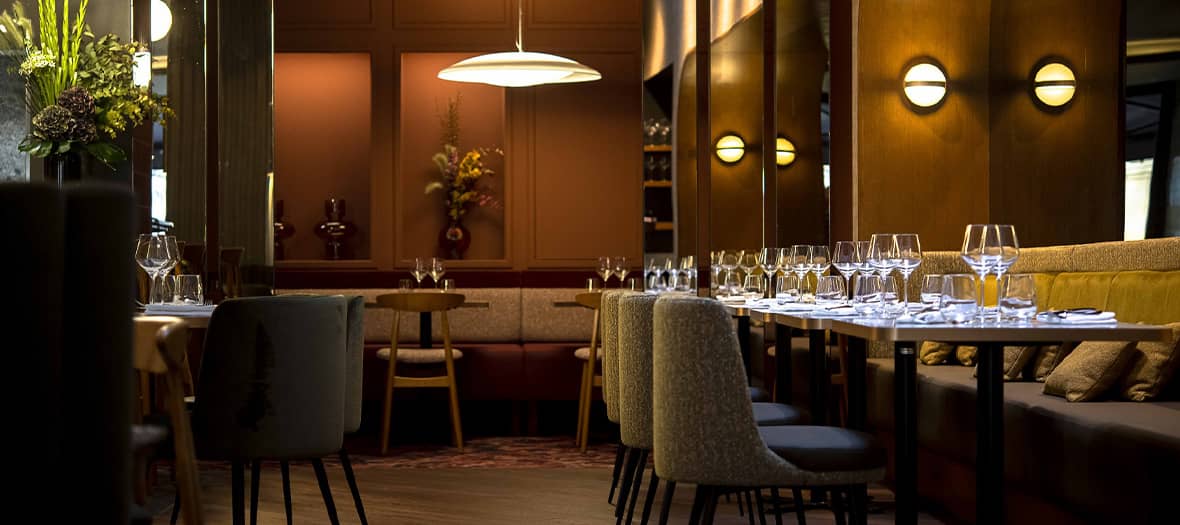 Contemporary decor, sophisticated furniture and colors, intimate alcoves, and welcoming benches, Sphère has it all. The best seat? At the back, next to the kitchens where you'll feel like you're dining in a typical Parisian apartment.
Following stints in top starred restaurants, in Tokyo at Enfants Gâtés and in Paris at L'Esquisse, Tetsuya Yoshida is now running the show at Sphère, where he lets his inspirations run wild with carte blanche menus in four, six or seven courses that have caught the fancy of discerning diners. His cuisine is rigorous and meticulous, offering a thrilling culinary voyage, focusing on locally-sourced food and the very best.
His hobby? Seasonings.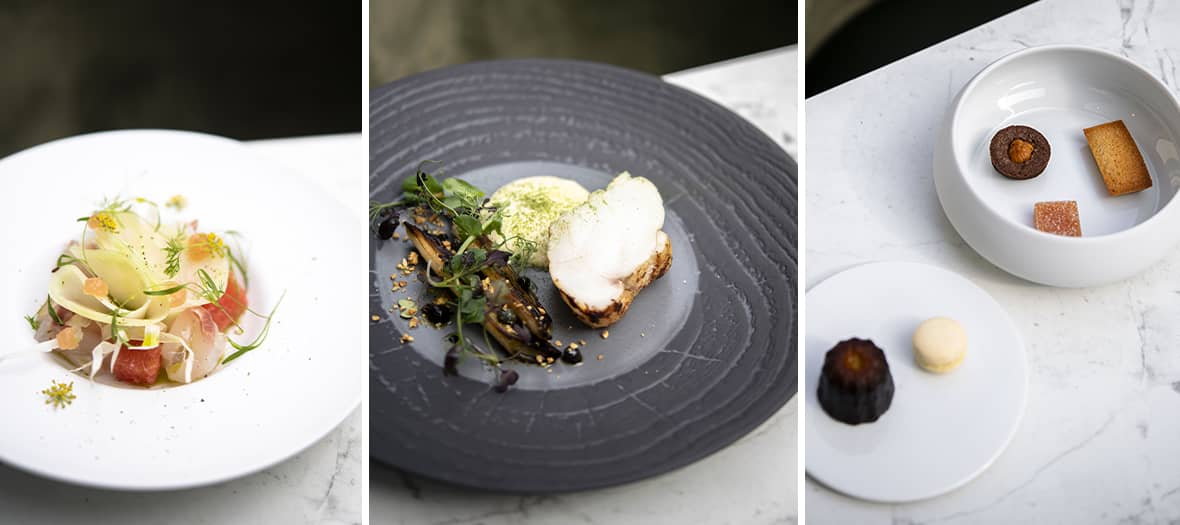 Lunch go-to's: opt for the mushroom soup, grilled pork belly and hazelnuts - perfection in both flavors and texture (16€). Then move on to the steamed pollack, cabbage, spinach with a mild anchovy butter sauce (39€).
Open Tuesday to Sunday from 12 to 2:30 pm and from 7 to 10:30 pm. Carte blanche menu from 79 € with amuse-bouche, starter, fish, meat and dessert.
Sphère, 18 rue de la Boétie, Paris 8th. 01 44 90 02 95. www.restaurantsphere.com

Also discover Yakuza, the japonese table that rivals Nobu and Hando, the temple of japonese handroll